"Style is a way to say who you are without having to speak." – Bachel Zoe
It doesn't matter whether you are a freelancer, web designer, stay at home mom or a college student – if you are looking to improve your lifestyle, spend time in upgrading your fashion.
Being normal is always boring and the joy of dressing is really an art.
Want to become more stylish? There are two ways: either hire a professional fashion designer or do it yourself.
Unless you are a celebrity or born with a golden spoon, you can't afford most fashion designers. I know no one wants to start with a designer because most of us simply can't afford, so that leaves with the choice of DIY (Do It Yourself) fashions.
So if you are looking for effortless ways and ideas to become more fashionable, I highly recommend you to start following the best fashion blogs in India in 2023 which I'm going to cover in this post.
They not only help you learn the best ways to wear what you own or help you become how to look more confident with your outfit or lifestyle. We all know that, if you wear the right outfit, you will automatically become confident. And who doesn't want to become more stylish, confident and want to have celebrity looks?
Quick Note: Do you want to start a blog? Here's a simple step by step tutorial on starting your own blog within 10 minutes.
Are you ready? Let's jump into the details.
10 Best Indian Fashion Blogs from Top Fashion Bloggers
Note: I have spent good amount of time researching the blogs you are going to discover in this post. I've taken few things such as number of posts, quality of the posts, blog readers engagement level, social media metrics and few others into consideration while creating this roundup.
1. CherryOnTopBlog.com
Who runs this blog?
Sayantini is the owner of Cherry On Top which is a beauty and lifestyle blog started this blog in January 2013.
She keeps trying different products from skincare to makeup and gives you best advice on fashion and beauty.
Why should you follow?
Sayantini's passion for makeup and beauty-related stuff is the reason why you should read her blog as she covers a ton of beauty and fashion related advice that you can use before you spend money on specific beauty related products.
If you're looking for the one stop Indian fashion blog that covers everything from beauty to fashion to skin care, you should definitely check out Cherry on Top.
👉 Follow on Instagram: 21K Followers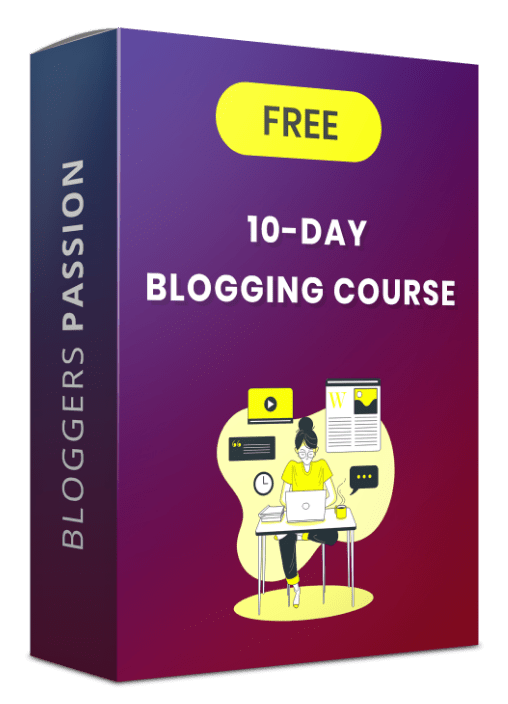 Learn How to Start Your OWN BLOG & Start Making Money (WORTH $197)
---
2. VanityNoApologies.com
Who runs this blog?
Anshita Juneja, a Delhi based blogger is the founder of this blog. This was launched in 2010 and in the last few years she took this blog from zero to hero, well this blog has over 25,000 social media followers.
Why read it?
You will get the latest reviews on the fashion products you would love to use, so you can save your money before even investing on fashion products.
This blog has a reader query section that helps you find better answers for your all fashion related questions. It also breaks down all the celebrity products so you can try them on your own to look stylish.
👉 Follow on Instagram: 168K Followers
---
3. Purushu.com
Who runs this blog?
The blog is run by Purushu and was created in 2009 to record his journey as a fashion design student while studying at NIFT New Delhi.
Why should you follow?
Purushu is not only the fashion Contributor at The Hindu, but also named by few of the celebrities such as Marc Jacobs.
The blog is a must read for fashion enthusiasts who want to have a stunning looks without spending a lot of money on their outfits.
Purushu's expertise in fashion illustration, draping, creative pattern making, garment construction, history of costume and fashion inspires you to become more fashionable.
Quick note: While searching for this post, I ended up landing on crappy blogs that don't have great tutorials related to fashion or lifestyle. And more importantly, there are very less male Indian fashion bloggers who have great tutorials. In fact, Purushu is the only male fashion blog that I covered in this entire post, so you can know how less the competition really is. So if you are male and and want to start a fashion blog, there's no better time than now!
---
4. LetsExpresso.com
Who runs the blog?
Tanya Virmani is the owner of this blog that was launched in 2011. It is one of the top blogs in India that's partnered up with some of the biggest fashion brands like Dove, Lakme, Veet, Kaya etc.
Who should follow this blog?
This is a fashion, beauty, food and travel blog that focuses on latest Fashion Trends as well as improving your lifestyle.
If you want to get the fashion and beauty ideas in a fun and stylish writing tone, you should definitely subscribe to her blog to get the latest updates on Indian fashion trends.
👉 Follow on Instagram: 117K Followers
---
5. Tashiara.com
Who runs the blog?
Tashiara who is a Delhi based blogger runs the blog which has quickly became a go-to source for young girls, boys and women.
Why should you follow?
Tashiara is your personal guide to stay updated about the latest fashion trends, fashion styles, incredible ideas and tips on latest fashion, DIYs, how-tos and much more.
Headover to Tashiara and you will not only be surprised with all the fashion tutorials you will see but you will also love her writings.
👉 Follow on Instagram: 23K Followers
---
6. NewLove-Makeup.com
Who runs the blog?
Bhumika Thakkar runs this amazing Indian blog called New Love Makeup. She is a 29 year old Chartered Accountant (CA), Company Secretary and a Certified Financial Manager by education.
On her blog she mainly talks about Beauty, Fashion and Lifestyle blogging who has been blogging since 7 years now.
Why should you follow?
If you're looking for an online platform where you can learn more about the latest fashion, Indian latest fashion trends, lifestyle advice along with skin care, makeup and so on, you must check out her blog.
Apart from the blog, Bhumika also runs a YouTube channel where she mostly talks about fashion, beauty and lifestyle. So if you're looking for the best fashion trends, go check out her blog.
👉 Follow on Instagram: 313K Followers
---
7. IndiaFashionBlogger.com
Who runs the blog?
This blog is run by Kajal Mishra who has collaborated with top Indian brands like Alberto Torresi, Asus Zenfone, Celebrity Face, CouponDunia, Fgali, Goa Tourism, Gionee, IML Jeans, Jabong, Rena Love and so on.
Kajal spent last 5 years in banking with IDBI bank.
She started her blogging career in 2012 initially as a hobbyist blogger later to become a full-time blogger from India.
Why should you follow?
IndiaFashionBlogger.com is offering some of the latest fashion related content, styles and trends along with some articles around travel since 2015.
If you're someone who's looking to explore new places in India, find some latest fashion outfits and follow the luxurious fashion trends, then this blog is a must read for you.
👉 Follow on Instagram: 10K Followers
---
8. Vogue.in Fashion
Who runs the blog?
Vogue is the only exception in this list.
It's not originally from India but Vogue fashion India blog is a must read for anyone who wants to follow latest fashion updates and lead a luxurious lifestyle. This is a multi-author blog.
Why should you follow?
Vogue India is mainly a fashion and lifestyle magazine that covers a wide range of topics including fashion, beauty, culture, living and so on.
👉 Follow on Instagram: 2.9M Followers
---
9. PeachesAndBlush.com
Who runs the blog?
Peaches & Blush is run by female blogger Mehak Sagar who is also an entrepreneur and also the founder of another incredible blog called WedMeGood.com.
She also has a Tedx talk on changing career paths and her blog Peaches & Blush has been featured on top platforms like Femina, Cosmopolitan Magazine.
She also named amongst the Top 5 Most Influential Bloggers in Delhi by HT City.
Why should you follow?
Here are some of the topics covered on this blog:
Fashion
Beauty
Travel and lifestyle
Product reviews around health care and beauty related
Bridal blog
Above all, it also has an exclusive YouTube channel where you can find a ton of video tutorials around makeup, beauty and lifestyle which makes it one of the most desirable Indian blogs.
Read: Most Popular Female Entrepreneurs to Follow in 2023
---
10. ElanStreet.com
Who runs the blog?
Elan Street is run by multiple people where you can find celebrity stylists tips, avail personal shopping tips, wedding styling, fashion advice and so on
Why should you follow?
If you want to learn about the latest fashion products & personalized and on demand style advise, Elan Street is the right blog to follow.
It is considered as one of the best urban fashion blogs in India which has thousands of followers on social media sites including Instagram, Facebook and twitter.
---
How do most fashion bloggers make money from their blogs?
This is an interesting question and also one of the most asked questions as well. So we tried to include it a separate section here to help you provide you the best answer.
Most of the bloggers earn money from their blogs in a ton of ways ranging from:
Affiliate marketing
Events
Brand collaborations
Advertising
Sponsored content
Let's briefly talk about each one of them so you can understand even better about how most of them are making money from their blogs.
Affiliate Marketing
Almost all of the blogs mentioned above use affiliate links on their blog posts to link directly to products that they use or recommend (such as clothes, accessories, tools and products etc).
There are also bloggers who wear custom made clothes or accessories and post them on to sites like Pinterest, YouTube, Instagram etc along with the affiliate links to let their audience buy. In return, they will get paid based on either clicks or a percentage of total sales made from their affiliate referral links.
If you're also a fashion blogger and looking to make money through affiliate marketing, we recommend you to check out these best affiliate programs and pick the best performing products that suit your target market.
Events
There are so many bloggers who attend events or organise fashion events where they make decent money from each and every event they organise. Not only events allow them to make money but they expose themselves with other brands, people and more.
Brand Collaborations
The #1 biggest advantage with fashion blogging is that you can use blog posts, Instagram, Youtube videos, Pinterest collaborations and so many other mediums to promote other brands and easily make money from online.
That's the reason why majority of these bloggers use a ton of ways to collaborate with brands to promote their products and take money or commission in return.
Advertising
There are basically two ways most fashion industry bloggers make money through advertising. One is banner ads (by showing banner ads within their site either within pages or sidebar or footer) and the other is display advertising (such as using AdSense ads, Infolinks, Media.net and so on).
Although display ads are widely used by if you're running a fashion blog, we recommend you to focus more on getting banner ads from sites like BuySellAds.com so you can get paid more for your traffic. Banner ads mostly depend on several things listed below
Cost Per Impression i.e. how many people see your ad
Cost Per Click i.e. how many people click on your ad
Cost Per Action i.e. how many people actually try or buy a product you are advertising within your site
That being said, you can also give a try to display advertising and here are some of the best AdSense alternatives you can check out.
Sponsored Content
Sponsored content simply means you are promoting others content by taking money, products, services in return. We've been lately noticing one of the common things among these bloggers that they have become more transparent.
Whenever they are promoting sponsored contents, they are using the hashtags #ad #sponsored etc to indicate that the content is sponsored by a brand or company. Not only it help their audience understand that it's a sponsored content but they love that kind of honesty which helps you increase your bottom line in the long run.
That being said, if you're thinking to launch a fashion blog and make it profitable, we recommend you to check out the following post as it's a must read for every fashion enthusiast.
How to Start A Fashion Blog: Step by Step Guide for Newbies (And Make It Successful)
Note: We will keep updating this post whenever we find a better fashion blogger from India. Do tell me more about your blogs if you have in fashion industry with small description of what your site is all about. We'll consider your thoughts and would be happy to list here if I find it's worth reading.
More Resources Worth Checking:
---
FAQs
How much do fashion bloggers earn in India?
For full-time bloggers, it's easier to make more money as they've lot more time to turn their blog into a profitable business. Most fashion bloggers in India earn anywhere around $1000 to $5000 and even more depending on the traffic their website gets.
How to start a fashion blog from scratch?
That being said, make sure to read the post on how to start a fashion blog to find out how you can quickly set up your own blog on WordPress and create content on the go.
What Others are Reading:
---
Conclusion
It's no secret that looks matter. Your lifestyle highly depends on the attitude you have and your attitude mostly comes with the styles you follow, the dress you wear and the hairstyle you have.
If you want to look gorgeous, stylish and become more confident in 2023, spend at least 2 to 3 hours every week on reading the top fashion bloggers contents that are mentioned here.
Did I miss any of your favourite fashion blog from India? Please do mention it in the comments and I'd be glad to consider listing it into this page. You can also mail me at [email protected] by sharing your blog details.