6 Free Promotion Ways to Get More Exposure for Your Blog Posts
|
If you want to get more exposure for your blog posts, promote more. The only way to increase your overall traffic, shares, comments and links is through proper blog promotion.
By following 80/20 rule (spending 80% of your time in promotion and 20% on creating the blog posts), you can get a lot of exposure to your blog posts.
Building thriving audience around your websites is the FIRST step to your blogging success. Without having raving fans and followers you can't take your blog to the next level.
If you are searching for free promotion ways to expose your blog to more people, this post is for you.
Free promotion ways to get more blog exposure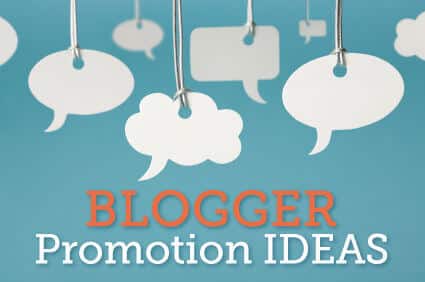 1. Search engines are vital:
One of the top free promotion ways to get more exposure for your blog posts is search engine optimization.
Most people focus on getting visitors from search engines because of one reason: search traffic is free and it can send you the most quality visitors who are ready to buy your stuff.
Make sure your posts are properly optimized for search engines.
No matter how great your posts are, you need to optimize your blog's home page and contents to increase your search traffic. Search engine traffic is not only vital to build thriving audience around your blogs, but it is also FREE and you can bring the most qualified buyers from search engines.
Key takeaway: Before publishing your posts, make sure they are optimized for search engines. Use a primary keyword and place it in title, meta description, image tags and throughout the body to get more traffic. Don't publish a post without optimization!
2. Use blogging forums
Networking is everything. Find various blogging forums in your industry and start connecting with other people instead of just promoting your stuff.
Having great content is not enough to build a profitable blog. You also need strong connections with other bloggers in your niche to make your blog posts go viral.
Who will read your stuff when no one knows that your blog exists? You need to create huge impact on others so they can find you easily. The problem is blogging world is  heavily crowded and you can't easily find enough space to stand out. That's the major reason why your focus should be on building great relationships with other bloggers to  succeed online.
Here are few blogging forums you can try. All of them are free.
Indiblogger.in
BlogEngage.com
Blokube.com
BizSugar.com
Key takeaway: After publishing a new blog post, submit your URL's to the above mentioned blogging forums and start leaving comments on others links. This way you'll be able to build relationships and make others curious about your sites to increase your traffic.
3. Social media is the key:
I've seen a lot of people taking their blogs to the next level just by actively using social media sites like Facebook and twitter? Your blogging success depends on how much you promote.
If you want more visibility, you need to spend quality time on social media sites to boost your online influence. Always share the best stuff and promote other bloggers contents regularly to stay in touch with others. If done right, Facebook and twitter can get hundreds of new visitors from one share or tweet. So make sure to increase your online influence by connecting with social media influencers.
Key takeaway: Whenever you publish a new post on your blogs, share them on Facebook, twitter, Google+ to get more exposure. Create a Facebook and Google+ page for your websites to build fans and new followers.
4. Build an email list to grow hungry audience:
If you've a list of 1000 subscribers and whenever you publish a new post, if you send a newsletter and even if 10% of them open your links, you'll be getting 100 visitors immediately after publishing! That's really huge, right?
That's the beauty of email marketing. You can quickly increase targeted visitors to your sites by having an email list.
Although building an email list is old, but it's gold. When you have a great email list, you have everything. Because money is REALLY in the list. Your email subscribers are like golden nuggets as they will listen to you and most of them will be ready to buy your stuff (if your offer is great).
You can immediately bring traffic to your blog posts and product launches if you have a thriving email list. Put the email optin forms in the most visible places of your blogs to give more exposure to your visitors, this will enable them to easily subscribing to your blog's email list.
Key takeaway: Create a freebie and use it on your blogs to grow your list. Whenever you publish a new post, make sure to send a newsletter. But don't overdo it. Sending 1 or 2 newsletters a week is good, but anything more than that only could lead to more unsubscribers.
5. Content is still the king:
It's really not possible to make your blog posts go viral if they don't add any value to the readers. So create content worth reading. You can't build a successful network around your blogs if you don't have problem solving content.
You must stand out from the crowd to make your contents get more exposure and that's possible only by having engaging content. Write content that solves your readers problems. Write about their frustrations, write detailed guides to teach them something new.
Key takeaway: The 3 types of content that will always bring you more readers.
Interesting content
Entertaining content
Try to post something related to the above three topics to make your readers stick to your blogs.
6. Promote others work:
One of the smartest free promotion ways to get more exposure to your blog posts is to promote others stuff, not yours! I don't mean you shouldn't self-promote, but you need to spend your time more on promoting others work that adds value to the community. This way whenever someone gets promoted by you, they will do the same, they'll promote you too.
Don't expect to let other bloggers share your stuff without actually sharing their stuff. Do you know that you can easily grab other bloggers attention to read or share your blog posts just by sharing and/or linking to their articles?
By sharing their work, you are not only providing the best stuff to your readers, but you are also building strong connections with other blog owners. This will work like a charm and gives you massive results in the long run of your blogging career.
Key takeaway: Whenever you publishing something really awesome on your blogs, make sure to email people to tweet or link to your posts. Use tools like Topsy, Buzzsumo etc to find out the top tweets and posts in your niche. Follow the influencers in your niche on twitter and Facebook. And tag them whenever you're sharing their stuff.
Final thoughts about free promotion ways
People love when they get response. Whether your audiences are engaging with you through your blog comments, emails or social media networks, try to get back to them as soon as possible. This will encourage them to come back to your sites very often.
By following the free promotion ways shared in this guide, you can definitely get the edge over your competition. So what are your thoughts about blog promotion?
Do you have any more suggestions on free ways to promote blog posts? Please leave your thoughts in the comments.