Are you looking for the best entrepreneur movies?
Well, you have landed on the right page. As in this post, we have curated a list of some of the best motivational movies and business movies of all time that every entrepreneur must watch.
Whether you are planning to start your own venture or already have an established one, at some point of time everybody needs some motivation and push to keep going.
The source could be a motivational quote, book, song, movie, or anything else.
Being a part of blogosphere, we find interviewing fellow bloggers motivational and inspiring. And that is the reason sometime back we interviewed one of the most inspirational Indian blogger, Harsh Agrawal.
Now it's up to you what do you like the most. And if you love watching movies, then this post is definitely for you.
So, without further ado, let's dive in.
Best Motivational Movies for Entrepreneurs Must Watch in 2023
1. The Shawshank Redemption (1994)
The very first movie we have in the list of best entrepreneur movies is – The Shawshank Redemption with IMDB ratings of 9.3 of all time.
This movie is a drama film which is all about a banker named Andy Dufresne and a smuggler, Ellis "Red" Redding.
IMDB 9.3/10
Storyline
This movie beautifully depicts how two imprisoned men bond over a number of years and eventually get redemption through acts of common decency.
A successful banker gets imprisoned being found guilty of his wife's murder which he did not commit in real.
Watching how he deals with this torturous life and befriends with fellow prisoners, especially a wise long-term inmate named Red, would inspire you like anything.
Key Takeaway
Small changes that get accumulated over time can offer the greatest impact.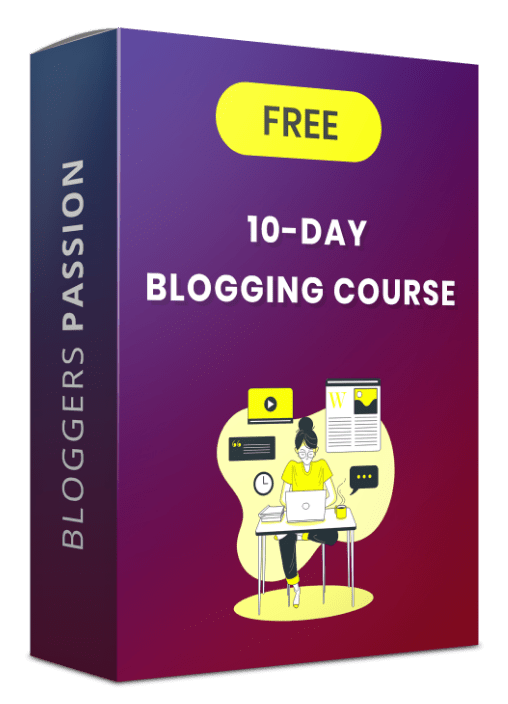 Learn How to Start Your OWN BLOG & Start Making Money (WORTH $197)
---
2. The Pursuit of Happyness (2006)
The next movie that we have for you is The Pursuit of Happyness. It is a biographical drama film starring Will Smith as Chris Gardner, a homeless salesman, and his son.
Interestingly, his son's role is played by Will Smith's real-life son Jaden Smith.
Being from a middle-class family, all I can say is that this is probably one of the best motivational movies we have ever seen.
And if you are looking for the best motivational movies, then this is a must-watch.
IMDB – 8.0/10
Storyline
This movie beautifully depicts the financial instability of a common man, Chris Gardner.
He invests all his savings to build bone density scanners but unable to sell them as an alternative to X-ray because of a much higher price.
Fortunately, he gets selected as an intern in a brokerage firm, even this does not make his wife happy and she leaves for a job in New York.
How broken Chris handles his son and everything with a smile will make you cry and at the same time, this movie will give you a strong message that no matter how bad the situation is, you should never give up.
Key Takeaway
One of the best facts this movie represents is that money can't buy love and it can't buy you happiness, either.
---
3. October Sky (1999)
This movie is based on the true story of Homer Hickam, son of a coal miner who got inspired by the first Sputnik launch that made him live his dreams in rocketry.
IMDB 7.8/10
Storyline
This is an extraordinary story of a kid who thinks that he will work in a local coal mine like his father. But everything changed in October 1957 as the first artificial satellite, Sputnik, launched into orbit.
How this event inspired Homer Hickam who eventually became a NASA engineer against his father's wishes will inspire you further.
From building small rockets, failures, experiments, to winning the school science fair, participating in the National Science Fair in Indianapolis when everyone was against him would be a treat to your eyes..
Key Takeaway
You gotta have one dream, work on it, and don't give up until success is found.
---
The Social Network is a biographical drama film that portrays the founding of the most popular social networking website Facebook.
IMDB 7.7/10
Storyline
This movie is all about how Mark creates a campus website called Facemash, allowing site visitors to rate the attractiveness of female students after being dumped by his girlfriend.
Facemash's popularity made him come with a social networking site, Thefacebook.
From an idea to getting initial funds, handling resulting lawsuits, and turning into Facebook, makes it one of the best business movies for entrepreneurs.
Key Takeaway
Everyone started small. To become successful, all you need to start taking small actions consistently will result in something big eventually.
---
5. The Big Short (2015)
This is a biographical comedy-drama film that will take you back in 2006-2007 and depicts flaws and corruption in the US mortgage market that triggered the financial crisis of 2007–2008.
IMDB 7.8/10
Storyline
This film has three individual but loosely connected stories of the U.S mortgage housing crisis.
Michael Burry, an eccentric hedge fund manager who discovers the instability and risk associated with the United States housing market.
And to make a profit out of this situation he proposes to create a credit default swap market that would allow him to short the housing market.
Meanwhile, Jared Vennett understands the Burry's analysis and decides to enter the market to book profit for selling the swaps to firms.
Hedge fund manager Mark Baum recognizes how collateralized debt obligations (CDOs) have received AAA ratings, also joins Burry and bets big – shorting the financial sector.
Finally, two investors – Charlie Geller and Jamie Shipley invest in swaps. Initially they successfully make even more profit than Burry and Baum by shorting the higher-rated AA mortgage securities but later try and fail.
Burry ends up producing nearly 500% returns for investors who remain with him throughout the housing market's collapse.
Key Takeaway
One of the great lessons two you can learn from this movie is that don't trust the professionals even, without doing your own homework.
---
6. Becoming Warren Buffett (2017)
This is a documentary film on the legendary investor, Warren Buffet who has a net worth of over $60,000,000,000.
Despite everything, watching how he lives his life will surely touch your heart. Furthermore, this documentary beautifully portrayed him as a husband, father, investor, and philanthropist.
IMDB 7.6/10
Storyline
This movie will depict his humble lifestyle, how he still lives in his modest home in Omaha, drives to the office to manage his company every morning.
It will give you a glimpse of how an ambitious, numbers-obsessed boy from Nebraska became one of the richest and respected men in the world, people who helped him through his journey, and his unique mind that will help you understand what is really important when money no longer has meaning.
Key Takeaway
You can embrace decency and integrity principles that can help you to become a better version of yourself.
---
7. Wall Street (1987)
Wall Street is a drama film that tells the story of a young and impatient stockbroker named Bud Fox who is ready to do anything to get to the top.
IMDB 7.4/10
Storyline
The story of this movie revolves around Bud Fox who is a junior stockbroker and wants to work with Gordon Gekko, a legendary Wall Street player.
He desperately tries to meet him and finally, Gekko becomes his client.
Bud becomes wealthy, but soon he realizes that Gekko's plans will leave the entire Bluestar staff unemployed.
He secretly reveals everything to Wildman and makes him buy a controlling interest in Bluestar at a significant discount.
Later, he helps legal authorities to make a case against Gekko and in return, he may get a lighter sentence.
In the end, after his eventual prison sentence, he will be offered a Job with Bluestar by Wildman.
Key Takeaway
You will be taking two essential lessons from Wall Street. First, money never sleeps. Second, time is actually money.
---
8. Steve Jobs (2015)
This is a cool dramatization movie based on the stuff that really happened in the life of Steve Jobs, Co-founder, Chairman, and CEO of Apple Inc.
IMDB 7.2/10
Storyline
It will take you behind the scenes of the digital revolution, three iconic product launches, ending in 1998 with the unveiling of the iMac.
This movie will let you know everything, how the apparent failure of Macintosh in 1984 made Jobs to found a new company, NeXT.
How he handled the public criticism, being questioned about his contributions to computing history, and ultimately became CEO of Apple by 1998, leaves you emotional.
---
9. Joy (2015)
Joy is a biographical comedy-drama film about Joy Mangano, a self-made millionaire who created her own business empire.
IMDB 6.6/10
Storyline
She is an airline booking agent who is part of a complicated family and struggles financially.
Joy's best friend encourages her to pursue her inventing ambitions that result in an innovative self-wringing type mop.
From convincing a wealthy Italian to invest in her product to becoming a successful independent business woman makes it a great movie for entrepreneurs to watch.
Key Takeaway
The best lesson you can learn from this movie is that you can thrive even in chaos and dysfunction. All of this creates the frenetic energy to build something great from scratch.
---
10. Something Ventured (2011)
Something Ventured is a documentary film that beautifully depicts the stories of the venture capitalists who teamed up with entrepreneurs to start and build companies like Apple, Intel, Cisco, Atari, etc.
IMDB Ratings: 7.0/10
Storyline
This movie unfolds the ups and downs of some of the greatest companies of the twentieth century, their hidden dramas, and venture capitalists who were backing and building companies.
You will also be able to see interviews, archival photography, and footage of prominent venture capitalists and entrepreneurs of the 1960s, 1970s, and 1980s.
Key Takeaway
This film is full of passion, enthusiasm, energy. It will inspire you to be an entrepreneur and will teach you how to see an opportunity where others do not.
---
11. Moneyball (2011)
Moneyball is a biographical sports drama film based on Michael Lewis's 2003 nonfiction book of the same name.
This movie covers Billy Beane's attempts to assemble a competitive baseball team.
IMDB 7.6/10
Storyline
The film starts where Billy Beane, general manager of the Oakland Athletics needs to assemble a competitive team for 2002 with Oakland's limited budget.
As most of the star players of the current team plan to depart to free agency after the team's loss to the New York Yankee in 2001.
Brand, a young Yale economics graduate, and Beane use sabermetrics to hire undervalued players.
Watching how this team of undervalued players wins 20 consecutive games and makes a record would be very inspiring and motivational.
Key Points
The best entrepreneurial quality you can learn from this movie is listening. How listening opens up new possibilities. Remember nobody learned anything by hearing themselves speak.
---
12. Erin Brockovich (2000)
This is a superb biography of an unemployed single mother. Watching how she becomes a legal assistant and brings down a California Power Company accused of polluting a city's water supply almost single-handedly to her knees would be mind-boggling.
IMDB 7.3/10
Storyline
This movie revolves around a bold and flashy woman who is a single mother and struggles to get a job but is having no luck.
After a failed lawsuit against a doctor in a car accident, she forced her lawyer to give her a job in compensation for the loss.
The job that she gets as compensation changed her life completely when her investigation against a real estate company turned into the biggest class-action lawsuits in history against a multi-billion dollar corporation.
Key Takeaway
Have a clear vision of what you want to accomplish, develop a plan to make it happen, and finally, make an exhaustive effort to see it through.
---
13. Boiler Room (2000)
Boiler Room is a crime drama film that depicts the carefree and pleasure-seeking lifestyle of freshmen brokers during the late 90's bull market.
IMDB 7.0/10
Storyline
This film highlights a 19-year old college dropout named Seth Davis, who gives up his illegal casino and joins J.T. Marlin, a brokerage firm to become rich.
Soon he starts making a good living. But gradually he comes to know that this firm is a chop stock brokerage firm.
Later he starts his own brokerage firm and sells shares by lying that stock is guaranteed to go up in value.
He feels guilty of scamming people and plans to recover enough money to help J.T. Marlin's victims. But eventually, he is arrested by the FBI.
He gets a federal immunity offer by the FBI as a return favor of testifying against J.T. Marlin, which he agrees and helps the FBI to bring strong evidence against J.T. Marlin.
Key Takeaway
The best lesson you can learn from this movie is that a big life is not for everyone and it's nothing to be embarrassed about.
---
14. Startup.com (2001)
Startup.com is a documentary film about a start-up named govWorks.com, which raised US$60 million in funding from some big brands like Hearst Interactive Media, KKR, the New York Investment Fund, and Sapient.
IMDB 7.0/10
Storyline
This film is about two friends who dream about becoming rich by starting their own dot com company at the age of fifteen only.
In their late twenties, they came with an idea of an online revenue collection interface for municipal governments.
Somehow they managed to raise funds for turning their idea into a live product that's called GovWorks.com
Unfortunately, this startup did not survive and went bankrupt but I am sure this startup movie will inspire you to work on your ideas.
Key Takeaway
What you can learn from this movie is that: Friends may not be great business partners and if things do not go as planned, you may lose both the business and your friendship.
---
15. The Founder (2016)
The Founder is a biographical drama film that portrays the story of the creation of the McDonald's fast-food restaurant chain.
How Ray Kroc becomes successful at the age of fifties makes it one of the best movies about success.
And if you are looking for some quick inspiration to start your venture, then this movie is certainly for you.
IMDB 7.2/10
Storyline
This movie shows how Ray Kroc, a traveling milkshake machine salesman, suggests and convinces the franchise business model to the two McDonald brothers, Maurice "Mac" and Richard "Dick" McDonald.
From Ray's initial failed effort to build McDonald's restaurant in Des Plaines, Illinois to a successful idea of franchising to middle-class investors is commendable.
He starts representing himself as the creator of McDonald's and tries to renegotiate his share of franchise profits but is declined by McDonald brothers.
Later Ray incorporates a new company and opens new restaurants without the brothers' approval, and finally puts the brothers out of business.
Key Takeaway
This film teaches you the most important lesson of Persistence.
Moreover, you can learn some other things such as the importance of legal documents, Brand Building and Brand Protection, Team Selection, etc.
---
16. Rocky (1976)
Rocky is a sports drama film that tells the rags to riches Dream story of Rocky Balboa, superbly played by Sylvester Stallone.
IMDB 8.1/10
Storyline
This film is all about Rocky Balboa, an uneducated, kind-hearted working-class Italian- boxer.
He gets an opportunity to challenge the heavyweight boxing world champion, Apollo Creed, gives him a tough fight that lasts for full fifteen rounds.
Watching the greatest exhibition of guts and stamina in the history of the ring will leave you courageous, inspired, and motivated.
Key Takeaway
This movie will teach you a great lesson in life, going the distance is more important than winning or losing.
---
17. The Commitments (1991)
The Commitments is a musical comedy-drama based on the story of Jimmy Rabbitte, a young music fanatic who assembles a group of working-class youths to form a soul band named "The Commitments".
IMDB 7.6/10
Storyline
The story of this movie depicts the rise and fall of a Dublin Soul band, The Commitments.
How a young guy with a clear vision, brings together the right fits for his band, puts in the work, and embraces the unknown and uncontrollable to keeping the band together will deeply influence your approaches to music, business, and life.
Key Takeaway
This movie will teach some powerful lessons on leadership (Vision, authenticity, emotions, and ups and downs).
---
18. Jerry Maguire (1996)
Jerry Maguire is a romantic comedy-drama sports film inspired by sports agent Leigh Steinberg, who acted as a technical consultant on the crew.
IMDB 7.3/10
Storyline
This is a story of a sports agent who got fired from Sports Management International (SMI) for expressing his moral epiphany.
Watching how he tested his new philosophy with the only athlete and got embarrassed in front of other athletes and sports agents will motivate you to work on your ideas.
Key Takeaway
The most important lesson you can take from this movie is that great things take time. So keep patience and believe in yourself.
---
19. The Aviator (2004)
This is an epic biopic of legendary Director and aviation pioneer Howard Hughes, depicting the early years of his career from the late 1920s to the mid-1940s.
IMDB 7.1/10
Storyline
The movie starts with showing his early filmmaking years as the owner of R.K.O. Pictures.
He comes in a long relationship with actress Katharine Hepburn, who helps him by taking care of his worsening obsessive-compulsive disorder (OCD).
But his main focus was on designing and promoting new aircraft. From test flies of H-1 Racer to breaking the world record to founding TWA as a rival to Pan Am airlines, will show you his love for aviation and his ambition for success.
Key Takeaway
With big risks, come great rewards.
---
20. Glengarry Glen Ross (1992)
Glengarry Glen Ross is a drama film about four real-estate salesmen. This film superbly shows how these four salesmen become desperate when a trainer visits them to motivate them.
IMDB 7.7/10
Storyline
The story of this movie revolves around four salesmen cum con artists who sell parcels of land to uninterested and unable to afford real estate investment customers based on the leads purchased by their bosses.
This film takes an interesting turn when a salesman from downtown conducts a sales meeting and reveals the Glengarry leads.
All and all, this movie will help you to learn AIDA (attention, interest, desire, and action) model which makes it one of the best movies for entrepreneurs.
Key Takeaway
The best thing you can learn from this movie is that never put off for tomorrow that which you can do today.
---
21. Nightcrawler (2014)
Nightcrawler is a thriller film about a stringer named Louis "Lou" Bloom. This movie is based on the theme of unethical journalism and consumer demand.
IMDB 7.9/10
Storyline
This movie shows how Louis gets inspired by a stringer who records incidents footage and sells them to local news stations.
Watching how he starts doing the same on his own, hires an assistant, and later builds a team of interns to expand his business, is a perfect combination of crime journalism and consumer demand.
Key Takeaway
This movie tells that every business associate does not have your best interests at heart. So do not make the mistake of thinking the same.
---
22. Pirates of Silicon Valley (1999)
Pirates of Silicon Valley is an original made for television biographical drama film about two legends who revolutionized the whole world, Steve Jobs and Bill Gates.
This movie shows the rivalry between two giants Apple Computer and Microsoft and how it impacted the development of the personal computer.
IMDB 7.3/10
Storyline
The film starts where Steve Jobs and Scott contradict the creation of the advertisement for Apple Computer which was all about Macintosh.
Next, this movie will give you a glimpse of a new deal between Apple and Microsoft at the 1997 Macworld Expo.
Furthermore, you will be able to see flashbacks of Steve Jobs's life in the U.C. Berkeley campus, Bill Gates (Anthony Michael Hall) at Harvard University, and how they developed Apple computers and IBM-PC.
Key Takeaway
One of the best entrepreneurship lessons you can learn from The Pirates of Silicon Valley is to keep up with innovation as the utmost priority of the company.
---
23. Margin Call (2011)
Margin Call is a drama thriller film that follows the key people at a large Wall Street investment bank, over 24 hours, during the initial stages of the financial crisis of 2007–08.
IMDB 7.1/10
Storyline
The movie starts with a normal business day at an investment bank but takes a sharp turn when the head of risk management finds a major risk in the company's finance.
This was followed by a long night of panicked senior management to cross-check everything and prepare to do whatever it takes to mitigate the disaster.
Key Takeaway
One of the best lessons you can take away from this movie is that: If you borrow to invest, you may end up owing more than you're worth.
---
24. Forrest Gump (1994)
Forrest Gump is a comedy-drama film that shows several decades in the life of Forrest Gump. He is a kind-hearted man from Alabama who influences several defining historical events in the 20th century United States.
IMDB 8.8/10
Storyline
This movie is all about an incredible and unexpected life journey of a man, Forrest Gump.
He becomes friends with a girl named Jenny Curran.
The man who is often bullied because of his physical disability becomes a very fast runner.
He receives a football scholarship, joins army services, wins medals, inspires people to jog, develops a talent for ping-pong, does shrimping business, and eventually becomes a millionaire.
Forest returns home to see his mother as she dies of cancer.
During this visit, from proposing Jenny to left heartbroken, then living the next three years in a relentless cross-country marathon, to reuniting with Jenny, is surely a heartwarming tale with a wholesome message.
Key Takeaway
If you ask me one lesson you can take away from this movie then it would be: Life is like a box of chocolates; you never know what you're going to get from it.
---
25. The Devil Wears Prada (2006)
The Devil Wears Prada is a comedy-drama film based on Lauren Weisberger's 2003 novel of the same name.
The film is all about Miranda Priestly, a powerful fashion magazine editor, and Andrea "Andy" Sachs, a smart but sensible college graduate who goes to New York City and gets a job as Priestly's co-assistant.
IMDB 6.9/10
Storyline
Andy is an aspiring journalist who is fresh out of Northwestern University.
Somehow, she manages to land a job as a junior assistant to Miranda Priestly, chief editor of a renowned magazine, Runway.
Initially, she was not able to fit in the world of fashion and got humiliated for a long time.
Watching how she learns ropes in the world of fashion, outperformed senior assistant and became the first choice of Miranda, makes it one of the best inspiring movies for entrepreneurs.
Key Takeaway
This movie gives a clear message that if you have enough courage to become a better version of yourself, then no one can stop you from being successful.
Images Source: Rotten Tomatoes
Read: Best Digital Marketing Quotes That Will Motivate You More in 2023
Read: Top Affiliate Marketing Quotes to Jumpstart Your Sales in 2023
Read: 15 SEO Quotes for Motivation to Boost Your Search Rankings
Read: Best Blogging Quotes of All Time to Inspire You Today
---
Motivational Movies for Entrepreneurs (Bollywood)
As an Indian blog, we cannot wrap up this post without listing some of the best Bollywood movies for entrepreneurs.
So if you love watching Bollywood movies also, here are some of the best Bollywood movies that can inspire you like anything.
If you are an Indian, then I'm pretty much sure you have already watched all of them. If not, then add them to your watchlist straight away.
1. M.S. Dhoni: The Untold Story
M.S. Dhoni is a biographical sports film based on the life of former captain of the Indian national cricket team, Mahendra Singh Dhoni. This film beautifully depicts the life of Dhoni from a young age through a series of life events.
2. Rocket Singh
This is another comedy-drama film about a salesman. From getting kickbacks to becoming a successful businessman makes it a good movie for entrepreneurs to watch.
3. Bhag Milkha Bhag
Bhaag Milkha Bhaag is a biographical sports drama film based on the life of Milkha Singh, an Indian athlete who was a national champion runner and an Olympian.
4. 3 Idiots
It is an Indian comedy-drama film that is all about 3 college friends and beautifully depicts the social pressures under an Indian education system.
5. Chak De India
Chak De! India a Hindi-language sports film that tells a fictional story about the Indian women's hockey team, which was inspired by the team's win at the 2002 Commonwealth Games.
6. Guru
Guru is a romantic drama film largely based on the life of one of India's biggest industrial tycoons, Dhirubhai Ambani.
Read: Most Popular Female Entrepreneurs to Follow in 2023
---
Final Thoughts On Entrepreneur Movies For 2023
So, this is all from our side as of now. We have tried our best to curate a list of best entrepreneur movies that may help you to get inspired and motivated.
The movies which shared above are some of the best motivational movies of all time also included the best business movies.
We hope you have got what you were looking for.
Furthermore, we always try to provide the best value to BloggersPassion readers and that is why we may come with some more movies about success, motivation, and inspiration in the coming days.
So, bookmark this page for future reference and till then start watching these movies if you have not watched yet.
If you found this post great, do share it with your friends, and do not forget to comment on your favorite movies.