4 Ways to Promote Your Old Blog Posts
|
Want  to increase website traffic without writing new posts? One of the easiest ways to do that is by promoting your old blog posts. Most bloggers don't optimize their blog posts especially when they are new to blogging world. So they might miss the chance of getting search engine traffic for their keywords on old blog posts. If you properly optimize them for the search results for selected keywords, you would be amazed with the amount of traffic you get.
Although  search engine optimization is just one part of the overall promotion strategies to increase website traffic, but it is the key to bring potential customers to your web pages. If you are not interested in SEO, there are still few more proven ways to promote your old blog posts to increase your overall website traffic.
Content is the king in the world of blogging. A professional blogger knows that blogging is about content and keeping it fresh. Most of the bloggers like us here at Bloggers Passion try to post new and quality stuff everyday. Why, because Google and the reader both love new content. It increases the trust and authority of a blog. But, as the days go by, our old post barely receive any traffic. One way to get traffic back to old post is to promote them.
How can we promote old blog posts and get a certain amount of traffic from them. No matter how much SEO efforts you put on the posts, as they get older they lose their effect over search results. I have personally seen a drop in search results of some of my high ranked posts on Google. Reason was, they got old. Well, I will share the trick that can gain back that old magic for your blog. And yes, don't over do these tricks as it might force your readers to run away.
How to promote your old blog posts to increase your traffic and visibility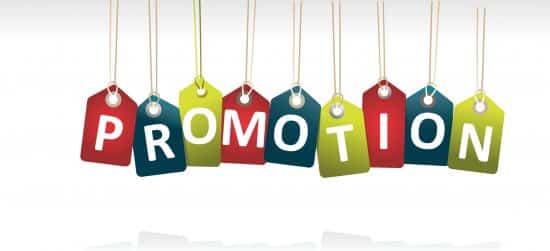 1. Social media promotion
Social media is getting bigger and wider than search engine giants like Google. If you focus more on creating fans and followers on social media sites like Facebook, twitter etc. you would gain much better results when compared to Google. But you need to keep in mind that, social media promotion only works when others benefit from you. Just by self promoting, you will only look like a spammer and you will never get any desired results. Here I'll share few tips on how to use twitter and Facebook to promote your old blog posts.
Twitter Promotion: As a blogger, I know you readers must be having a Twitter account. Most bloggers when they get recognized for their work, start getting good amount of followers on Twitter. They start reading your tweets and visit your blog from time to time to check on the new posts share on Twitter.
But, again, they follow after you became an expert in the field of blogging and broadcasting quality information. Well, they would miss all that old posts which are worth a read. Here, you can drop the ball game. You can schedule all that old post with catchy lines and I am sure your followers will read them and return you with good traffic.
How to do that? Well you can use Automated Tweet apps over the world of internet. You can Google up these services, there are plenty of such services. They are free too.
Facebook promotion: What Twitter gives you, Facebook doubles it. That is the potency of Facebook. The world's largest social network website, with more than 1 billion users and 500 million plus active users, you are bound to get good traffic from it. Provided you have a killer social network promotion scheme. You can learn to develop your social skills right here in Bloggers Passion.
Once you have a decent amount of likes and follower on Facebook, all you have to do is share all that old posts. Please don't overdo or Facebook people might not pay attention. Share around about 2-3 post everyday. People are bound to hit one of them and just like that you get traffic on your old posts. Join Facebook groups that are relevant to your blog topics and start actively participating on them. Whenever you like some random stuff, promote them on the Facebook groups and tag the blog authors to grab their attention.
If you focus on promoting others stuff on social media sites by notifying them, you will definitely get good results as most bloggers tend to follow win/win approach. Others will also promote your stuff once you start promoting them, so don't be selfish to promote only your blog posts.
2. Email list promotion
Whether you agree it or not, email list is the key to any profitable website. If you have a loyal subscription list for your websites, you would not only be getting more traffic, but you can increase your sales whenever you write newsletter that help your subscribers (to buy something from you).
Email list also helps you promote your old blog posts without looking like a spammer. The best part about email list promotion is you can send as many newsletters as possible just by changing your newsletter headlines. You can also use A/B testing on your newsletters to understand which type of headlines are working well for your old blog posts.
You don't have to write a lengthy email newsletter whenever you want to promote your old blog posts, just make sure to write a powerful headline that creates curiosity to open your emails. Then, write two to three sentences and give a link back to your old blog posts to instantly pull your subscribers attention.
3. Commenting on other blogs
Commenting on other people blog posts give you instant boost your in traffic. You will gain traffic and some time backlinks that are dofollow. but, that is not all. Find a blog post on other authority that matches your blog content and then add a comment with a link back to that post and if the link contains legitimate content then the moderation process will allow your link in most cases.
If your comment is moderated and accepted then you can gain good amount of traffic. I have gained a good amount of traffic through this method over time on my old post. Please do remember, this method should not be overdone. Post 3-4 links a month otherwise Google might penalize you for spamming blogs and decrease you SERPs.
Pro tip: Try to find new blogs in your niche (or new blogs related to your topics) and start commenting on their posts. You don't have to sweet sugar your comments to impress new bloggers, just be authentic when leaving comments. New bloggers often give replies to their comments and they will definitely visit you blog and leave comments if they find your content interesting. Once if you grab their attention, you don't have to spend time anywhere else because they will get loyal to reading your posts if your posts are engaging.
4. Updating old blog posts
1. Internal Linking: I have been a great fan of this method and believe me I get a lot of readers on my older posts by this method. Inter-linking blog post is the best method to go ahead with. If the landing page of your blog is immersible then readers will read other interlinked blog posts too and this way you will get more page views then ever before.
You can use manual interlinking process or auto interlinking plugins. Auto interlinking will save you time but can overkill the interlining process. Where as manual interlinking looks smart and does not annoy readers. I would suggest you all to manually interlink your older posts with the new ones. Some WordPress plugin for auto interlinking blog posts are as follows:
2. Change old blog post titles: One of the easiest ways to boost your traffic and page views is to write better headlines. If you have dull headlines on your old blog posts, tweak them right away. Spend time to find out the old blog posts that are giving you good amount of search traffic, and create powerful headlines for them (use your Google analytics data to find your most traffic web pages and old posts). Make sure NOT to change your permalinks aka URL structure, you will get 404 error pages if you do so.
3. Optimize your old blog posts: As your old blog posts are already older, so you will tend to get more search traffic if you carefully craft them for the search engines. You don't need to keyword stuff your old blog posts though, use relevant keywords to get the most out of them. Try to write more content or remove unwanted words to keep your old blog posts interesting and valuable. You can also republish them if you know they are still relevant to your audience.
Recommend Reading: I have written about ways to promote a new blog post here. 
Your turn: Well, this is all I can tell you about how one can promote their old blog post and gain traffic and better reader following. Now its your turn to go out there and share your old blog post. If you do it right, your old posts will turn new and more traffic will flood in. Most of all it really boosts you confidence once you start seeing visitors flooding on your older posts.
Do you have any more tips on promoting old blog posts without irritating your blog readers? Please share few blog post promotion tips that you follow to increase your website traffic.