Web Hosting: A Comprehensive Review of the Top 10 Web Hosting Companies
|
Congratulations, you finally graduated from the free hosting account at 
Blogger
 or 
WordPress
. You are ready for the big leagues, so you need to look at your 
web hosting options
.

The first thing you need when launching a website is to have a web hosting company. Choosing the right company to use can feel like a daunting task. In this article, we will provide you with information on the top 10 web hosting companies available to suit your needs.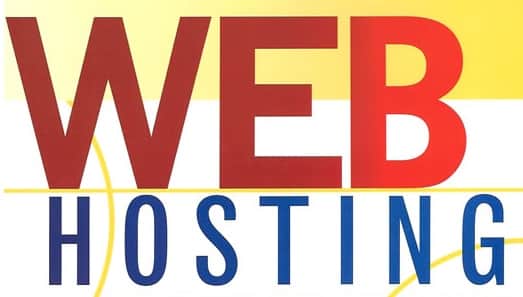 Are you ready?
1. JustHost.com
Just Host provides a user-friendly interface that is simple enough for beginners to use, yet this web hosting company offers plenty of advanced features to make your website look professional. This service is cost-effective, offering several competitive packages from which you can choose. Each package includes one free domain transfer, for those that have a current site. It also offers a free domain name, for those who do not have a site. Just Host provides a website builder tool, which is simple to use. Keep in mind that this web hosting company only offers Linux servers. This company also offers great support 24/7.
2. Godaddy.com
Chances are, you have heard of Go Daddy, since it is the largest web hosting company around. It offers the most features we found in a hosting company. These features include blogging, email and databases, just to name a few. If you are searching to save a few bucks, you have the option of just purchasing the services that you need. However, if you choose to go with one of it's plans such as the Economy Plan, be prepared to lose out on storage space. Go Daddy does offer many tools for the beginner site creator as well as the advanced creator. Unfortunately, if you choose one of the lower end, budget plans you will miss out on a good part of the marketing gear you will receive with higher end packages. 
On the other hand, this hosting company does include important information to each account on such items as raw access logs and stats of your site. The customer service that Go Daddy provides seems a bit slow, for a company of its caliber.
3. iPage
iPage offers a web hosting service that is tailored for both beginners and intermediate website developers. One of the greatest features of this hosting service is that it offers unlimited disk space, email accounts and bandwidth. iPage offers several tools for marketing your site, that it will quickly begin to rank in the search engines. It also allows you to access to Google Webmaster Tools and guides that cover online marketing options, in order to help you to get your site to do even better. You will also have access to tutorials in the event that you need help with iPage services. If you need immediate assistance, the company offers telephone, email and chat support around the clock.
4. Arivixe
Our next web hosting company, Arvixe offers a wide range of packages for hosting your site. It offers packages that are geared towards small businesses on up to larger businesses. This service provides tools to help you create your site, which are simple and easy to use. Arvixe provides ASP.NET hosting on Windows servers, as well as Linux hosting options. For those companies who are larger scale Arvixe also offers dedicated severs. One advantage of using Arvixe is that it includes unlimited domains for all of its packages, with the exception of its lowest priced package. However, even the lower price deal will get you six domains. Keep in mind, that this web hosting company does not offer international domains. On the other hand, the company will not charge you for a domain, as long as you are a customer. It also offers several features for the beginning and the advanced website developer. It also offers an application for Linux users that includes control panel, in order to help you manage the site. Additionally you will receive your sites status updates, so you always know how it is performing. Arvixe offers customer service around the clock, in order to keep clients' websites up and running at all times.
5. Midphase
MidPhase web hosting company offers a collection of different packages depending on your needs. Each package differs in the price, available features and service. However, with most of the services it offers you will receive unlimited disk space, bandwidth and domains. The packages offered are the starter package, unlimited and business hosting. This company uses cPanel as a control panel, which offers a sleek look and more efficient website management tool. Additionally, it includes a tool for site building that is truly excellent. Moreover, you will receive a web-based file management system and an unlimited number of FTP accounts. This gives you the chance to allow several users to upload files to your site. Additionally, MidPhase provides all of the tools you need to generate and host an eCommerce site, which could bring in even more money to your business. It offers a user-friendly interface, as well as excellent help and support options.  
6. Hostgator
The number six pick of the top ten web hosting companies is HostGator. This company provides excellent service that is unlimited for both disk space and bandwidth. You can also choose to have an unlimited number of domains on just one account. While these are definitely some reasons to consider this web hosting company, you should consider that the interface it uses, is not the most intuitive, or user friendly. You may find yourself spending undue time learning how to use this service. However, it does offer different packages to meet almost any businesses needs and this company does support international domains. 
HostGator does includes several email features such as mailing lists, the option to forward mail to another address, email aliases and auto responders. 
Additionally, it does offer a couple of features that are generally found on higher ranked companies such as cron jobs and error pages. These features provide a convenience factor to users and help you to feel more in control of your site. While the service is a bit difficult to learn, it does offer tech support using telephone, email and chat. However, it seems that the response of the tech support team is a bit lacking.  
7. AN Hosting
AN Hosting is a great web hosting company, which is geared towards beginner website builders. It offers a very simple user interface, as well as unlimited disk space, bandwidth and even unlimited domains. It provides a cost-effective option for those who are looking to create and host a website. However, it does lack a few features such as the ability to customize your own error pages. It only offers one package to its customers, which does not offer the highest level of features. However, it does provide a site builder that will guide you, step-by-step through the process. It also offers several options to receive help and support, including documentation that is built-into the system and accessible from any page. It also offers a place on its website in which you can send in a support ticket for help. If you are searching for immediate help, you also have the opportunity to call AN Hosting directly.
8. Network Solutions
Network Solutions chooses to run its business a bit differently than most web hosting companies. Instead of offering packages of bundled services, it offers you the chance to pick and choose which ones you need. This does offer an element of flexibility that other hosting companies are missing. Once you choose your plan for web hosting, you have the option to add features, as well as accompanying add-ons. While this allows you to customize your plan, so you get exactly what you are looking for, you will also pay extra money. While this service may cost more, if it's true that you get what you pay for, it may be worth it, as Network Solutions does offer amazing customer service. This company offers three different hosting solutions for your company. It offers Windows and Unix hosting opportunities, as well as dedicated hosting for WordPress blogs. Additionally, this web hosting service offers raw access logs, which help you to see how well your site is doing. It also offers plenty of email features and is easy to use. Network Solutions really stands out for the great support it offers to its clients. If offers several options for you to find the answer, including phone support, email support and the use of an online ticket system.
9. Globat
Globat is a good company that is best for those who are just getting their feet wet in web hosting and design. It offers an interface that is very user-friendly and easy to grasp. It also offers several features, which are also easy to use. It only provides one package for web hosting, however it includes unlimited bandwidth, disk space and mailboxes. Additionally, you have the option to host an unlimited amount of domains under your account and the package offers one free transfer, or one free domain. While this service is simple to use it offers options such as file manager, control panel and site builder. Additionally, if you are creating an eCommerce site, you have the ability to add a shopping cart and an SSL certificate, which is shared. In addition, you will find that your data is limited when trying to find out how much traffic you are receiving. Unfortunately, this web hosting service does not allow you to automate server tasks such as downloading email and it does not have a free script library. On the other hand, Globat does offer impressive technical support, which include videos, knowledgebase and 24/7 support.
10. WestHost
The final company in the list of the top ten web hosting companies is WestHost. This service offers three different packaged for web hosting, as do most of the companies in this line up. It offers a personal plan, however it is much slimmed down and does not offer many features. However, it may work well for a small business. It also offers a preferred plan and a business plan. While the preferred plan is also lacking several features, it does include 2500GB of bandwidth, as well as 200GB of disk space. The business plan offers unlimited amounts of both bandwidth and disk space. While this may sound like a good deal, you have to consider the time, you will invest in learning how the service works. 
WestHost offers a control panel, which hosts your domain management, as well as your support options. This panel is easy to navigate and has a clean feel to it. However, the service does take a bit of getting used to. 
It does offer several support options, including a list of FAQs and the option to create a support ticket if you need some extra help. West Host offers you the opportunity to host and create your website at an affordable rate, as long as you don't mind taking the time to learn the system.
BlueHost is one of the best web host's for Hosting WordPress Blogs and they are even recommended as an ideal choice for hosting WordPress blogs by WordPress.org website. They have 15 plus years of experience in the web hosting industry and they are one of the very few early birds in this industry. Millions of websites are already hosted on BlueHost Servers and more than 20 thousands new websites are added to this list every month. They are based out in Utah.
BlueHost serves the single hosting plan to all of its customers and you can host unlimited domains using the same hosting account. Apart from bloggerspassion.com, thousands of websites also using BlueHost web hosting and they are all really happy for choosing BlueHost over other hosts.
There you have it. The top ten. Best of luck, and let us know your experiences and feedback in the comments section!