What's the most important thing in SEO?
If you said link building, you're 100% right. Yes, getting quality links to your sites is as important as it has ever been.
If you're struggling to increase your search traffic, it might be mainly because you're not focusing on link building. So here comes the most important question. How to attract quality backlinks?
Is it possible to buy high quality backlinks in 2023 and NOT get penalized?
Is paid link building help or hurt your site in Google? In this detailed guide, let's figure out that. We'll also talk about the importance of purchasing links along with some other interesting things. So what are you waiting for? Let's dig into the details.
List of 7 Websites to Buy Backlinks in 2023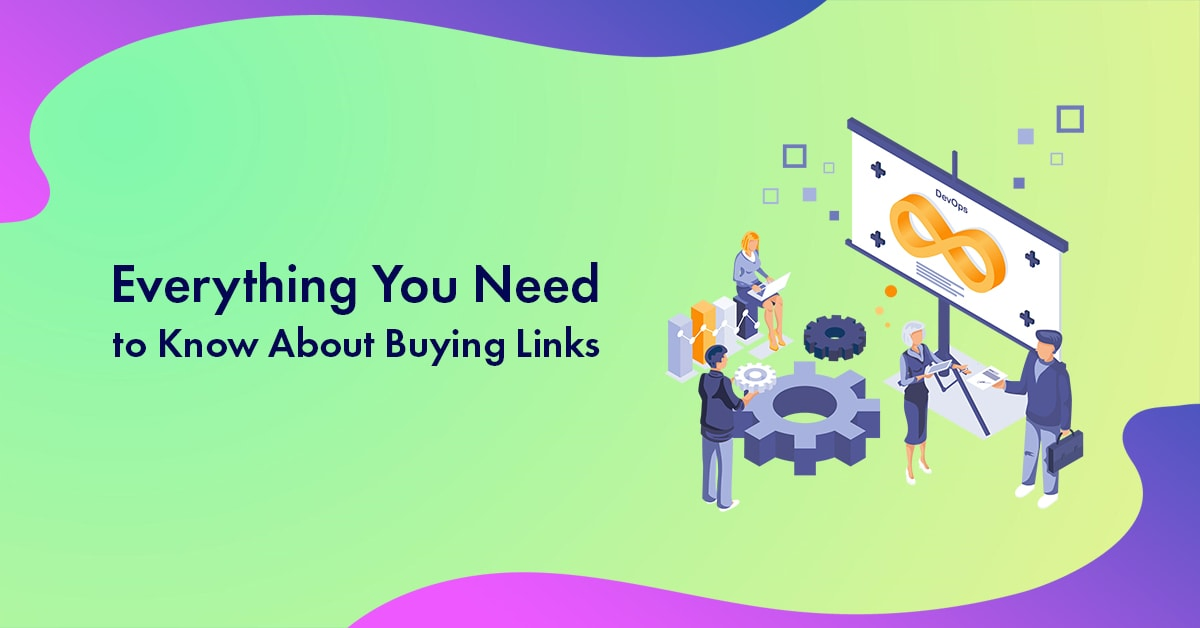 Disclosure: I'm not an affiliate to any of the below services but I'd recommend them if you are thinking about building some quick links within a limited budget.
Have a look at the below image to know why Google gives more emphasis to sites that have more links.
Let's now answer the most asked question: Where to buy backlinks? to improve your SEO quickly.
In order to rank well in Search Engine Results Page (SERP), link building very important. With links management, getting links from authoritative sites is very easy.
If you are on a low budget and want quality link building, then links management platform is just for you. They provide both static as well as permanent links just for $1. They have successfully placed so many websites to get good position in Google.
Here are the services they offer:
They help in increasing your site ranking and Moz domain authority.
All links will be placed manually surrounded by your content.
Helps in increasing your authority and popularity of your site.
Gets links from any high quality and authoritative websites.
Boosts your traffic up to 10,000 to 30,000 visitors per month.
It offers 100% money back guarantee where not many SEO companies do that.
You can filter your results based on Domain Authority, Page Authority, Outbound Link ratio, One time payment.
You can check the websites on which links are going to be live.
It offers unique c-class IPs where you can keep your links alive without getting suspected by Google as links come from different IPs.
They offer free products too:
SEO expert tool: It manages your entire SEO campaign for free and selects the best DA 40 to DA 100 links for you.
SEO calculator: If you want to know how much time it will take to get into Google top 10 for your keywords, then this tool is for you. It also calculates how many links you need and how much does it cost. It does full SEO comprehensive analysis.
SEO mistakes: Even the trained SEO's make mistakes sometimes. It's common that a beginner will do those a lot. This free pdf report saves your money and time. It describes how to avoid the most harmful and dangerous SEO mistakes.
Do you want to build quality backlinks and grow brand awareness? Or are you looking for ways to monetize your blog? Guest posting will be a great solution for you.
Meet Adsy: your guide to the world of hassle-free and effective guest blogging. Marketers can work with 25,000+ hand-picked sites to build weighty links. Publishers can easily upload any number of sites and monetize them.
Enjoy free registration, plus get a $10 welcome bonus by hitting the below button.
It is one of the most popular sites to get high DA backlinks. You can also sell links and make money out of it. You can use your debit card or credit card or PayPal account.
Here are the features that it offers:
Integrated SEO intelligence.
Link monitoring and auto replacement.
Easy to search link page directory.
Quick start link campaign wizard.
Generous referral program
SEO automation with link queues.
The one vital mistake it does is, it makes paid link sources to visible to everyone. Google can sign up and find about every site listed with them.
3. Charity Donation Websites
For quality link building, make some charity donations to non-profits. Donation link building is one of the effective strategies to boost SEO metrics.
You will get a valuable link from these sites. Most of the people think that it is grey hat SEO approach. But no. Because sponsoring sites in within the guidelines of the Google and you are building relationships with website owners.
Here are the websites where you can make charity donations. All these websites have high domain authority and can boost your SEO.
Apart from purchasing backlinks, you can also purchase followers who can actually produce followers for your business. For all social media platforms, you can grab followers through doctor SEO. Here are the services doctor SEO offers:
Social bookmarks: It helps in increasing organic rankings and traffic. If you want to gain trust and authority on social sites, then opt this social bookmarks service for 12.90 euros.
Blog comment service: In order to build relationships with other bloggers, blog commenting is the surest way. Using this software, you can get relevant traffic, visitors and blog comments. You can avail this service for 12.90 euros.
Link pyramid: With this service, you can get 1000 PR3 + links and 10,000 blog comments. By adding a huge link diversity to your page, link pyramid service helps in improving your rankings and traffic. You can get this service at 13.90 euros.
Link wheel: It's all in one SEO package where you also get context links from document sharing sites. It comes for 13.90 euros.
Article submission service: It build your brand credibility in the market and ensures high quality and targeted traffic to your website. You can avail this service for 13.90 euros.
Directory submission: It's directory submission service is a white hat SEO technique that grants your site with high quality links from authority websites.
If you want paid backlinks in bulk then black hat links website is for you. Be it a comment or dofollow or anything, you can grab 50 to 200 links. The sites from which they get links has low outbound links. You will see the results in very few days. Here are the key features it offers:
Offers quality links at affordable prices.
Unique domains.
Supports all languages.
Provides low outbound links.
It gets you good links from quality publishers and high ranking pages. They don't entertain spamming and bidding in here. Without any kind of search engine tricks, you will get genuine links.
The content along with the links you get from this website is purely genuine. Both advertisers and publishers are given full control over the integrity of the site.
What makes this site different from others?
Without writing posts, you can make money monthly. Through autoblogging WordPress plugin, you can easily monetize sites with free keyword rich content. By installing post links WordPress plugin, you can monthly residual income for each article post and comment.
You can create inbound links from high quality sites related to your niche.
Postlinks accepts sites that are indexed by Google and which have Moz domain authority 10+.
You can easily specify the keywords and keyword phrases you use to anchor your lists
For both buying and selling, The Hoth is considered as one of the most premier platforms. They provide all in one solution for your SEO. They review your site and help you with all keywords related to your niche. Here are the services that it offers:
Manual link building: They manually reach out to authority sites with their guest post with your links included and post on the site..They provide value to your readers more than focusing on keyword stuffing type articles which is more important.
Powerful link building: To make your website authoritative and popular, the core thing is link building. If Google notices your site as popular, it automatically ranks you higher in search engine. They create mini authority properties that link back to your website.
Local online marketing: By putting you in top local and industry directories, it will get you more visibility. It also helps in increasing the rankings of your website and also rankings of Google local page.
High powered links: It provides high powered links to boost your rankings to the top. They have very good relationships with top site owners in every niche. Once you give your keywords and URLs, they reach out to those top influencers in your niche and place links on the sidebar.
Press release and distribution: It creates professionally written press releases and distribute your news to 30,000 journalists where the real news sites publish your press release and gets high quality links.
Fully managed blogging service: It creates awesome enterprise level content around your topics and keywords which your target audience looks for daily.You need not scratch your head for topic ideas or hire any content writers. They take care of all these things and gets your blog up and running. They produce quality content around your niche topics every month.
---
The importance of backlinks in 2023
Search engine determines the authority of your site by the number of links that you have in your site. If you are a beginner, you may be wondering, what are these backlinks? The below screenshot shows you how important they are to improve the authority in search engines.
These are the incoming links to your blog. These are also known as inbound links. When any web page links to other web page, we say it is a backlink. While ranking a web page, the major metric that is considered by SEO is backlink.
If you are wondering about the importance of link building in 2023 and beyond, let me tell you the benefits.
Improves your search engine rankings. If your content has quality links from other sites, it naturally rank higher in search engine.
Google indexes your site whenever you update something (new blog post, video or comments). While search engine bots crawls your website, if it finds any links, it indexes your site. The more links you get the better your site crawling rate will be which is good for your site's SEO.
Referral traffic: Links gets you lot of referral traffic. You need to get traffic not only from search engines like Google, Bing and Yahoo but also from popular sites. A well-placed link on an authoritative site gets you referral traffic. It drives targeted traffic to your site.
Build your brand authority: If you can get popular links from authority sites, it helps in building your brand authority. Just like Google, your audience also shows interest in your products and content if they see links from authority sites to your site.
Creates new relationships: When your audience reads a good content on any other site and see a backlink to your site, they will definitely come and check your site. They will take a measurable action on your site like joining your newsletter, They might connect with you and build relationship.
---
Should you purchase backlinks?
Hands down, spending money on backlinks is the fastest way to acquire them. But, Google stated paid link building is in the breach of webmaster guidelines. Google penalizes the sites that unethically acquire links. Sometimes it penalizes the site for 6 months or even more. There is a big trouble that site will get a permanent black mark. And will never recover from penalty.
The risk is so high when you grab links at cheap prices $5 or $50. Because, only spammy sites sells this much cheap backlinks.
So, is it really need to pay for link building? A big NO, you shouldn't purchase any links if you want a risk-free SEO approach. Because just a small penalty can remove your site completely from search results.
It's good to invest your time and money and write valuable content for your site. Then promote it massively. If you want to speed up the results, hire an SEO consultant. When your content is exposed to right audience, you will get genuine links.
---
Why should you avoid cheap services like Fiverr?
Purchasing links from Fiverr is the worst idea. In general paid link building is violating Google rules and paid links from sites like Fiverr can cause you hefty penalty. Because people who sell on Fiverr for $5 to $50 are spammy links.
It harms you in two ways:
It violates Google's terms of purchasing links.it uses very complex algorithm to detect link trading. And it penalizes you very severely.
By purchasing cheap links from fever, you are increasing your spam score to the maximum. One day, it harms your ranking and ultimately had to be removed.
---
What kind of backlinks to avoid?
Never purchase links from public networks or PBNs. It is so easy for Google to spot these networks.
The outbound links from these places are completely irrelevant to each other.
Google panda algorithm doesn't like short content. The content of each post is around 200 to 300 words.
Usually home pages of any website don't have much outbound links. But they have excessive amount of outbound links on their homepage that ranges from 25 to 50.
---
What's the cost of buying quality backlinks?
So how much does it require for paid link building?
People started considering link building when Google started using link popularity to rank websites. There are multiple ways including;
1. Get links from Authority directories: Submit your site to authority directories. They just charge a review fee.
2. Link buying: Google started penalizing sites that sells links publicly. In general there is a reduction in your website's domain authroity but sometimes it completely removes your site from search results. It even encourages users to report paid links to Google. If you are using paid links to increase site rankings then you are inviting trouble. Recently, a study done by Ahrefs finds that the average cost of paid links is around $350.
I don't recommend paid links. But if you want to grab quality backlinks in exchange of money, understand the risks and move on. Here are some of the ways that you can get links for SEO purposes.
1. Go for Guest post services: Explore guest posting services, they will hook you up with the high DA blogs which are accepting guest posts.
2. Go for paid guest post: Go to Google search bar and type "buy guest posts", some of the links it displays really offers genuine link building services. But if you write top quality blog post to any top influencers in your niche, you will get a backlink for free.
3. SAPE links: You can get backlinks from a high authoritative domain for a monthly fee. However, most of the sites on the network are hacked and links are added without the knowledge of site owner.
4. Get links from fellow bloggers: Some bloggers are openly asking for payment. It's all business unless people have very good budget they won't go for this.
If so, here is the cost of the backlink. Mostly, the niches like fitness, fashion, travel, finance and weddings are offering links for money. The cheapest quote is they ask for is $100. The average cost of purchasing a link is $352.93 according to ahrefs. If you want long term benefits and want to stay away from penalties, here are the 4 simple rules to get quality backlinks.
Keep it relevant: Wanna effective link acquisition? Then relevancy is the most important factor. Based on the content of the linking page, content theme of linking domain, prioritize link opportunities. You can analyze your competitor links using open site explorer.
Link analysis tools: You can analyze more opportunities with ahrefs and majestic.
Get analysis: Getting inks from real sites is challenging. To know more about those sites traffic data, analyze it with Semrush. You can read unbiased Semrush review here with 30 days link to use Semrush for free worth $129.95
Anchor text can cause you penality: If you distribute your backlink anchor text recklessly, it hurts your site ranking. If you have an exact match anchor text below 1% and if you use keyword-rich anchors, then you will get penalty from Google Penguin. How you are using anchor text decides a lot.
It's up to you to decide whether paid link building is worth the money or take the risk of getting caught.
More Link Building Resources for 2023:
---
FAQs
What are backlinks?
Backlinks or inbound links are the incoming links to your blog. Means when any other site links to your domain name or any page of your site, it is called a backlink.
What is the importance of backlinks?
Backlinks are considered as the major metric by Google to rank a web page. Better rankings, faster indexing, referral traffic, high authority, new relationships, are some of the benefits of the backlinks.
What are dofollow and nofollow links?
Generally, backlinks are divided into two categories, dofollow (pass authority from source website to target site) and nofollow (do not pass any link juice to the destination site).
Are nofollow links important?
Yes, Google loves a link profile of having both nofollow and dofollow links.  
How to build backlinks?
High-quality content is the best way to get natural backlinks. You can also take advantage of skyscraper technique, blog commenting, guest posting, Quora, blog submission sites, etc. 
Can I buy backlinks?

Paid links are considered as a breach of Google webmaster guidelines. So try to avoid buying backlinks, especially from cheap services like Fiverr.
What is the average backlink cost?
Based on a study done by Ahrefs on 250 domains, the average cost of paid links is around $350.
Where to buy backlinks in 2023?

Links Management, Backlinks.com, Making charity donations for backlinks, Doctor SEO, Black Hat Links, PostLinks, The Hoth, are some of the top places to buy quality backlinks in 2023. 
---
Final Thoughts
To buy backlinks or not? To put it simply, yes there are a TON of platforms out there that sell paid links. But that doesn't mean you should be spending all your money on getting those links.
As far as the link building is considered, it's always safe to attract as many links from various domains to your sites. If you're just starting out go slow while link building. Slow and steady always wins the race in SEO. As long as you purchase backlinks from trusted sources, you are safe.
So what are your thoughts about purchasing links? Should you really purchase high DA backlinks in 2023 to increase your site's authority and search traffic? Do you know any of the other sites where one can buy high quality links? Share your views in the comments below.