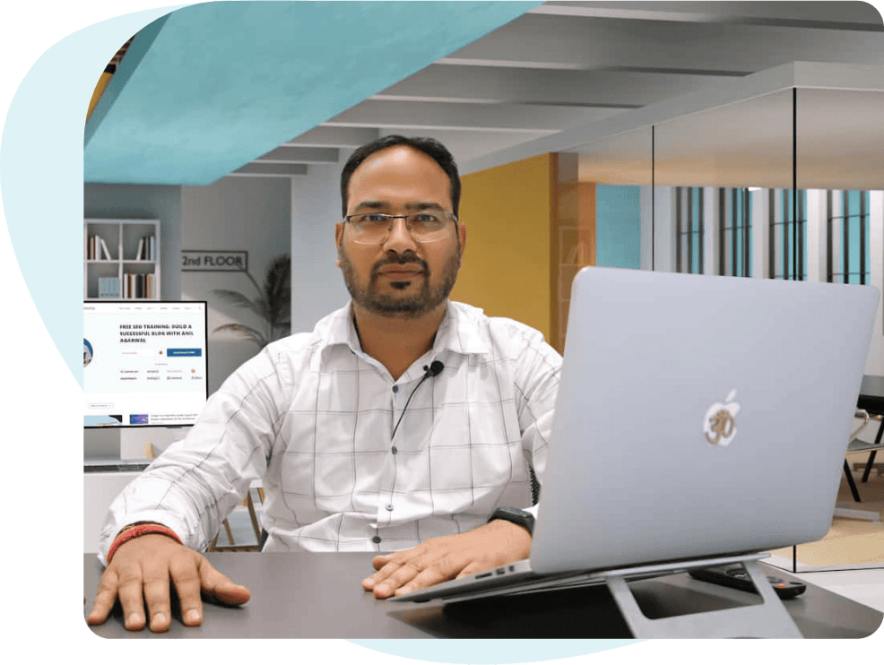 Hi, I'm Anil Agarwal
I'm a full-time blogger and SEO professional with over 18 years of experience.
I launched BloggersPassion on Jan 1st, 2010.
BloggersPassion is the leading digital marketing blog in India which helped thousands of bloggers to start successful blogs from scratch.
Have a look at our blog's traffic report for the last year;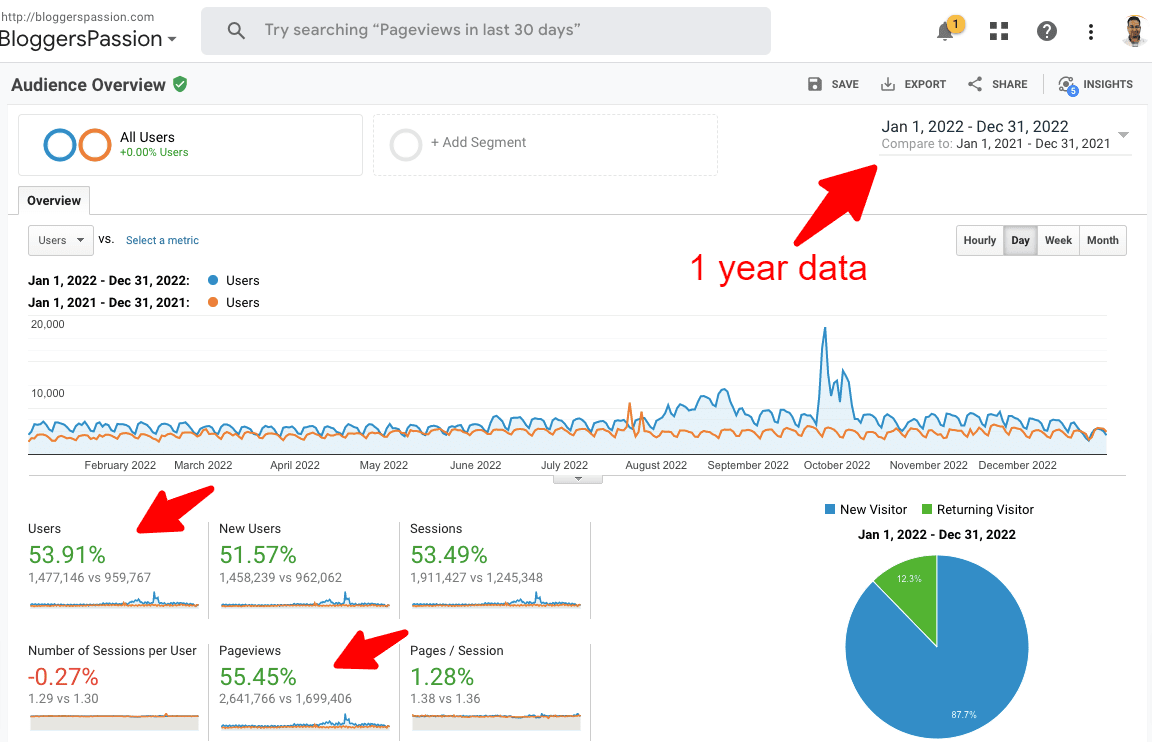 As you can see, we generated over 2.6 million views in just one year.
Here's just one month's traffic report;
Here are a few earning reports;
From PayPal;
From Semrush;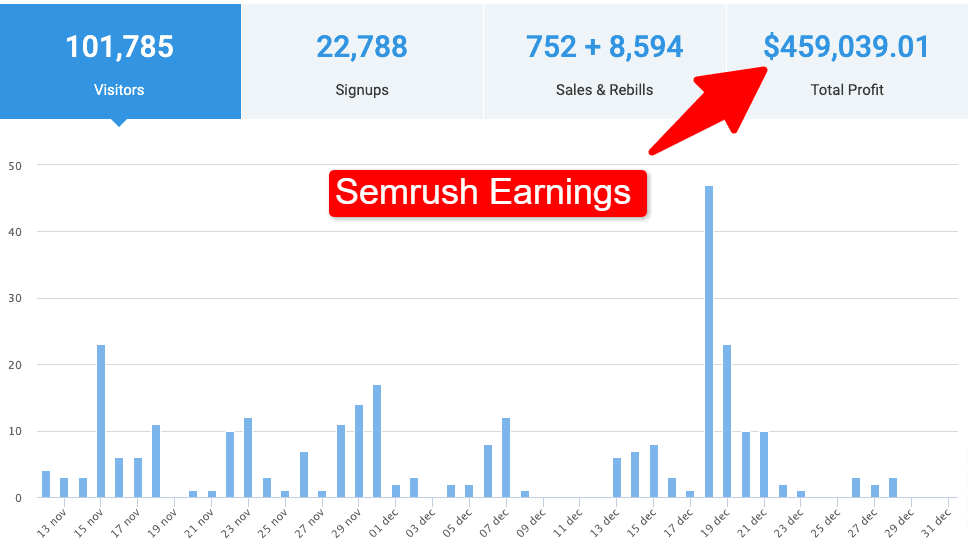 Why am I sharing all these traffic and earning reports?
To help you understand one thing: it's 100% possible to make a full-time income from blogging. If someone like me can do it, YOU too can do it.
---
Who's Anil Agarwal?
In case you're curious, here's a brief story of how I jumped into blogging.
I have a master's degree in computers and I worked as an SEO professional for major news publications including The Times of India, Jagran Group, Merit Nation (funded by Info Edge), etc.
I started blogging in 2004 when "blogging" was just a dictionary word. I got a HUGE inspiration from expert bloggers like Darren Rowse from Problogger, Jeremy Schoemaker from ShoeMoney, and JohnChow.
It's been 12 long years since I started this blog and blogging has evolved so much since then.
My initial goal with blogging was to quit my full-time job to make a living online.
Fortunately, I quit my full-time job as an SEO professional in 2018 to become a full-time blogger.
Now, my goal with BloggersPassion is to help YOU build a full-time income source from blogging.
I share PROVEN blogging tips and affiliate marketing strategies that are working for me to make a living online. Unlike other blogs, I share real methods to make money blogging so that you can too make money from your blogging efforts.
It doesn't matter whether you're starting as a new blogger or already running a blog, if you're looking to earn money from blogging, BloggersPassion is for you!
Looking for BloggersPassion income reports along with the screenshots? Check out them from here.
How Can BloggersPassion Help You Make Money Online?
So what makes BloggersPassion different from other blogs in the blogging/SEO niche?
There are three things that separate us from the rest of the competition.
Consistency (we've been helping people with blog posts, newsletters, Quora answers, videos, interviews, etc CONSISTENTLY for the last 12+ years)
Quality content (we always ensure to publish in-depth and highly informative blog posts that add value to the community)
Transparency (we're honest about our blog's earnings and traffic reports)
How can BloggersPassion help you achieve your blogging goals?
The main motive behind BloggersPassion is just one – to help you make REAL money from your blogs.
Making money from blogging is not easy and you need guidance throughout so that you cruise along. I will try my best to help you with whatever I can and will share everything you want to know to make money online.
On BloggersPassion, you'll often find engaging content on the following topics;
SEO
Affiliate marketing
Blogging
If you're someone who's struggling to increase your traffic, generate more affiliate sales or build a successful blog that makes money – BloggersPassion is the ULTIMATE platform for you.
The best part? 99% of the content you find on BloggersPassion is 100% free FOREVER.
We are featured on over 100+ brands
Connect With Anil Agarwal
Premium Books from BloggersPassion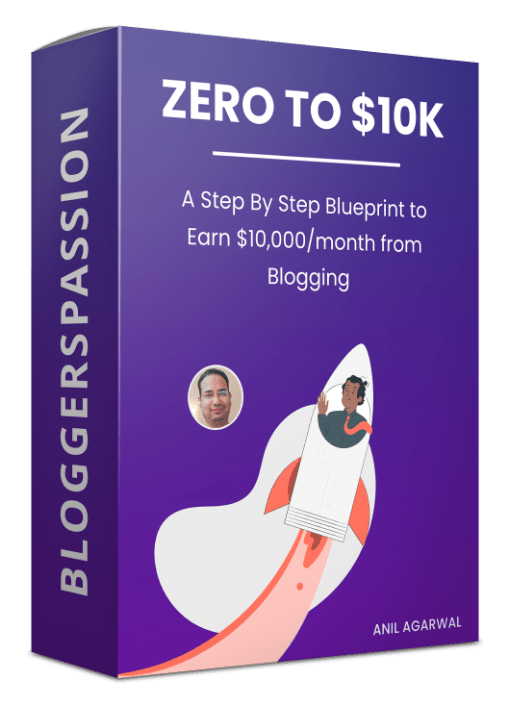 ZERO TO $10K
Looking for an ULTIMATE guide to make a full-time living from blogging? Don't know how to create great content, drive more traffic, and make thousands of dollars from blogging?
Then, Zero to $10K is just for you as it gives you a blueprint to make $10k/mo from blogging.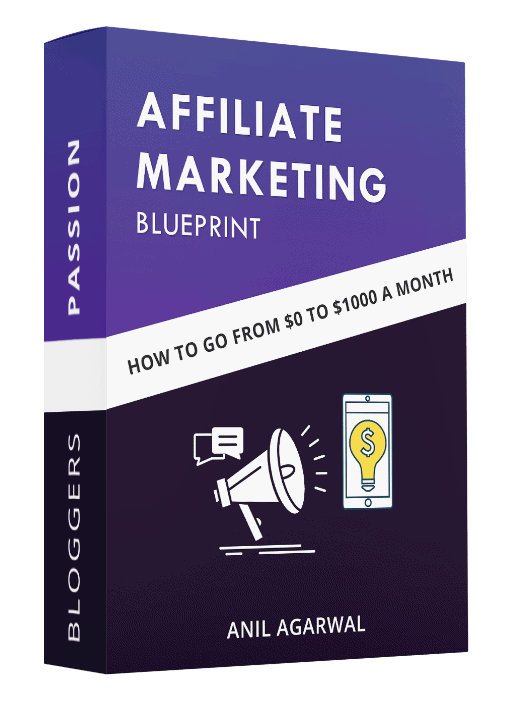 Affiliate Marketing Blueprint
Do you want to know how to earn $1000+ per month from affiliate marketing? Don't know where to start?
This ULTIMATE guide helps you with everything from getting your first affiliate sales to going from zero to $1000/mo in affiliate sales.
Free Courses from BloggersPassion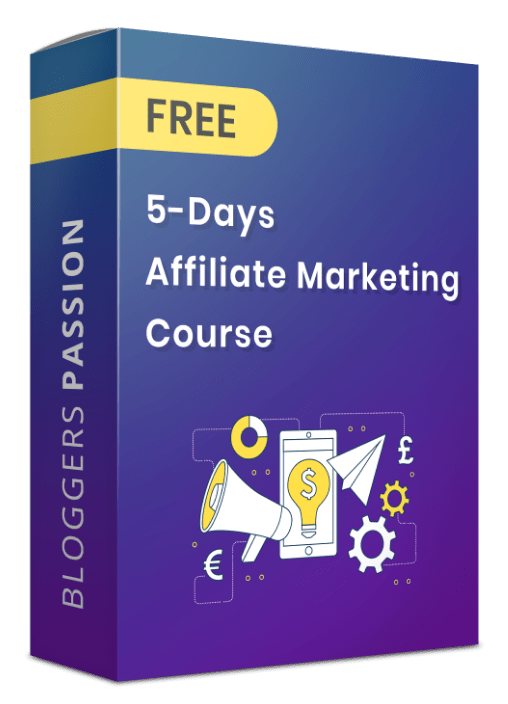 Affiliate Marketing Course
This FREE course on affiliate marketing helps you learn the basics, mistakes to avoid, and tips to boost your affiliate product sales. Yes, it's completely free and it's a 5-day free course on affiliate marketing.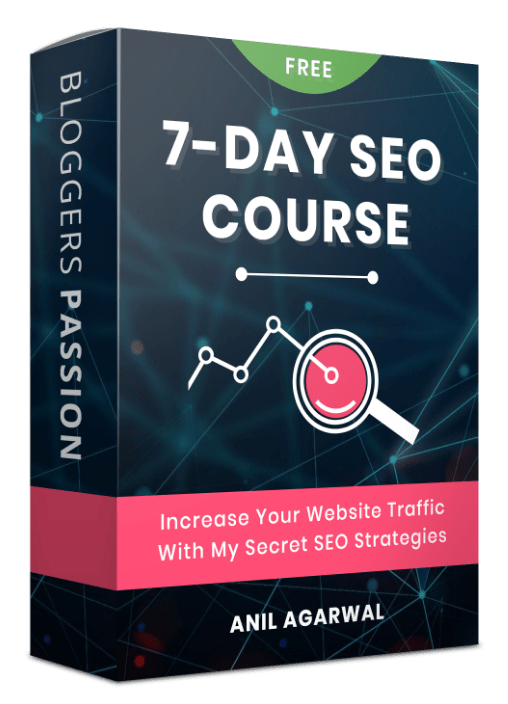 SEO Course For Beginners
If you're new to SEO, this 7-day FREE course is just for you where you'll discover everything from keyword research to content writing secrets to competitor research. You'll also get a freebie (worth $99.95) inside.
Tools We Use At BloggersPassion
WPX Hosting
The #1 hosting service for everyone who wants to a faster, secure and reliable hosting. This is the same hosting that I'm using to run BloggersPassion. Get Free SSL & Site
Semrush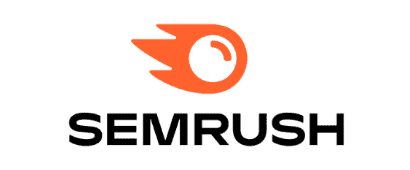 This is ULTIMATE SEO tool for bloggers and SEO's. You can do everything from keyword research to backlink analysis to competitor research using this SEO tool.