Our topic today is Best VPS hosting 2023: one of the most popular web hosting services right now.
VPS stands for virtual private server and depicts an isolated server environment where every customer receives a dedicated amount of system resources with the option to scale easily as their project grows. It's a multi-layered service, and there are many hidden advantages to it.
But before we go any further, let's take a moment to outline the basics.
What is VPS Hosting?
VPS hosting comes as the logical next step when shared solutions become insufficient for your website. Instead of many users hogging the same server resources, you have a setup where only a few clients utilize the machine. Furthermore, the accounts are completely isolated from each other, so no one else can meddle with your performance or security.
That is all possible through a process called virtualization.
It lets you take a single physical machine and split it into several virtual instances, each operating as a separate entity. As the users act independently, they are allowed much more access, compared to shared services. So, if you know a thing or two about server management, there are little to no limits for what you can do with VPS web hosting.
---
7 Best VPS Hosting Providers in 2023
After extensively researching various VPS hosting providers, I handpicked the best ones based on essential factors like reliability, speed, customer support, root access, scalability, security, user-friendliness, and overall value for pricing.
Here are the best virtual private server hosting providers on the market:
Hostinger VPS: Affordable & Offer Best Value for Money
Scala VPS Hosting: Best for customization
LiquidWeb: High Memory, High Storage VPS
Cloudways: Best cloud VPS hosting
A2: Fast VPS Performance
GreenGeeks: Best Environment friendly VPS Hosting
InMotion Hosting: Reliable Uptime VPS Provider
Quick note: If you are in a hurry, let me tell you in short that Hostinger & Scala take the lead as the best VPS hosting services today!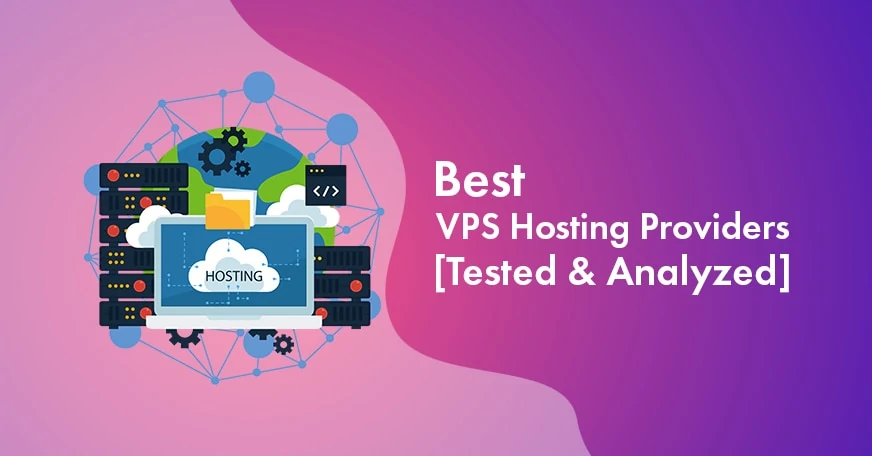 1. Hostinger
Best Features
Contrary to Liquid Web, Hostinger is all about low prices. The Lithuanian provider operates internationally with the help of hundreds of subsidiaries, each targeting a specific local market.
Hostinger supports the full range of hosting services, so you can count on some sweet VPS deals as well. You can start with a small server with 4 GB RAM and 50 GB NVMe disk space or opt-in for a monster of a machine with 32 GB RAM, 400 GB NVMe disk space, and 8 TB monthly traffic.
Quick note: Compared to traditional HDDs and SATA SSDs, NVMe SSDs are more durable, boot up quickly, and provide an 10X better hosting experience.
All packages scale easily and include extras like full root access and a dedicated IP (IPv4 or IPv6).
Pricing
Hostinger's VPS deals get their names from the number of CPU cores dedicated to the server:
KVM 1: 1 vCPU: $5.99/mo
KVM 2: 2 vCPU: $7.99/mo
KVM 4: 4 vCPU: $12.99/mo
KVM 8: 8 vCPU: $21.99/mo
As you can see, the monthly rates are comparable to the shared hosting deals with most providers. The lowest price comes with 12 months hosting commitment, but with the features and specifications Hostinger has, it is actually a very good deal to go for an annual plan.
Pros & Cons
Unmatchable VPS prices
Options for Linux users
Dedicated IPv6
Unrestricted 100MB/s network
Latest AMD EPYC processors, terabytes of NVMe SSD Storage
AI Assistant – Get your queries answered quick and smooth
Recommended For…
If your project needs a virtual server, but you are working on a limited budget — it may be time to check out Hostinger. The provider is famous for its cost-effective deals, which pack great optimization options, even on the lowest level. Great for startups and SMBs.
Read: Hostinger Coupon Code 2023: Up to 90% Discount + Free Domain
---
2. Scala Hosting
Best Features
Scala Hosting is an aspiring host with a strong focus on managed VPS services. The company combines robust and scalable packages at surprisingly affordable prices — starting at just $29.95/mo for entry-level customers.
Scala Hosting constantly looks for ways to boost the whole industry, and their in-house products are a great statement for that. The company offers its own alternative to cPanel called SPanel, keeping the wide feature set of the market leader but offering the tool absolutely free of charge. SShield and SWordPressManager are two other proprietary solutions that help with website security and WP management.
As for the other features included, you can count on free website migrations, daily backups, and a dedicated IP, among many other perks.
A one-stop-shop for WordPress users in need of a powerful VPS solution.
Pricing
Build #1: from $29.95/mo
Build #2: from $63.95/mo
Build #3: from $121.95/mo
Build #4: from $179.95/mo
Even with a rate of under $30/mo, Scala Hosting still supplies a robust server with at least 2 CPU, 4 GB RAM, and fast 50 GB NVMe SSD storage. All clients get the same feature set — the main difference in the packages is the amount of dedicated system resources.
If you wish, you can go for a fully customized solution and build your own server.
Pros & Cons
A free control panel alternative to cPanel
Advanced virus and malware protection with SShield
Guaranteed share of the hardware resources
Very friendly support, available 24/7
Daily backups to a remote location for safekeeping
SSD drives for faster performance and optimized load times
Easy WordPress installation but no auto-installer for other apps
No phone support
Recommended For…
Scala Hosting's managed VPS deals are a great way for beginners to try a powerful server without any previous knowledge or experience. Great support and user-friendly solutions for small and growing projects.
---
3. Liquid Web
Best Features
Liquid Web is known for its powerful VPS servers and enterprise-grade infrastructure. The company does not cater to shared clients — instead, it focuses on businesses that need more website firepower.
Both Linux and Windows hosting users have numerous virtual server options, mainly varying in the hardware resources you get off the bat. But even with Liquid Web's entry-level deal, you can still secure 2 CPU cores, 40 GB SSD disk space, and a whopping 10 TB bandwidth. The storage is SSD-powered as well, guaranteeing optimal speeds for all websites on the VPS.
Quick note: Unlike Hostinger or Scala VPS Hosting, Liquid Web Hosting disk are not NVMe type. Hence performance may impacted.
As for server management, you can choose between all popular control panel choices — cPanel, Plesk, and Interworx.
Liquid Web also offers bundle services for clients in need of more help. They include perks like site security, premium business email, and daily backups.
Pricing
Linux 2 GB: from $25/mo
Linux 4 GB: from $35/mo
Linux 8 GB: from $45/mo
Linux 12 GB: from $55/mo
Windows 4 GB: from $65/mo
Windows 8 GB: from $85/mo
Windows 16 GB: from $145/mo
Liquid Web might offer some high-quality managed VPS services, but its prices also reflect that stature. Even if you opt for 12 months package it will still cost you $45/mo, which could easily be a turn-off for starters on a budget.
And if you choose a month-to-month option, the prices get even higher ($59/mo).
Pros & Cons
Extremely powerful VPS infrastructure
SSD drives for better speeds and load times
First-class support team
Proactive server monitoring
Advanced DDoS protection and an integrated firewall
Cloudflare CDN for better content caching
Too expensive for small projects
Lacks NVMe based SSDs
Recommended For…
There's no doubt that Liquid Web is a reliable VPS provider with a solid infrastructure. The team is knowledgeable and always ready to help in case of troubles. The relatively high prices make LW's premium servers more suited for bigger businesses and enterprises.
---
4. Cloudways
Best Features
Cloudways is slightly different than other companies on our Best VPS Hosting list for 2023. Instead of a direct provider, it's a PaaS solution, which acts as a reseller of other cloud services.
You start by choosing between several premium plans from industry leaders like DigitalOcean, Amazon AWS, and Google Cloud. After you pick a host, Cloudways adds professional cloud server management and 24/7 support, so your only focus can be on the business side of things.
It's like buying groceries from the market and having the cashier come and help you cook the dinner.
Pricing
DigitalOcean VPS: from $14/mo
Amazon AWS VPS: from $38.56/mo
Google Cloud VPS: from $37.45/mo
You'll struggle to find another marketplace that integrates with so many premium server providers.
Working on a tight budget is not a problem as Cloudways offers monthly and hourly billing plans. It's even better as you can start for free with any of the first three hosts and use the 3 days trial period to check the environment and see if it fits your needs.
Pros & Cons
A range of market-leading cloud providers to choose from
Top-class hardware with Varnish and MemCached installed
Extremely knowledgeable support
Custom control panel solution
Host unlimited websites within one account
One-click deployment
Does not allow for full root access
You have to register your domain name elsewhere
Recommended For…
Cloudways is a service for all the people who need to run a VPS but have no technical or server management skills. Instead of hiring a developer or keeping an in-house team on salary, you can fully trust these experts in the field with a proven track record.
Read: Cloudways Promo Code Alert: $20 Free Credit or 25% OFF Three Months
---
5. A2 Hosting
Best Features
A2 Hosting is a Michigan-based company that understands the need for speed in today's online world. All types of services aim to optimize page load times and reduce server loads.
A2 achieves that with some impressive hardware, giving VPS clients at least 4 GB RAM, 150 GB SSD storage, and 2 TB monthly transfer. Bringing speeds to the maximum, you can also add the Turbo option that employs a lightning-fast LiteSpeed server for your website needs.
The host includes core upgrades, free site transfer, and timely security patches to top this lucrative offering off.
Pricing
Unmanaged VPS: from $2.99/mo
Managed VPS: from $39.99/mo
A2 divides its VPS services according to the server access you'll need. You can easily get a virtual server with or without an SSH option or go for a bare-metal machine where you are the only master. Best thing is, there is an anytime money back guarantee, so you can safely commit, even for a longer term.
Apart from the data center location options, you can also purchase an SSL certificate or Turbo boost upon signup.
Pros & Cons
Turbo option for maximum speed
Generous server resource allocation
Free data migration
Anytime money back guarantee
Cloudflare CDN + firewall
99.9% uptime commitment
On-demand backups are paid
Support services could improve
Recommended For…
A2 Hosting puts an emphasis on optimal speeds, so all servers are packed with more resources than you might ever need. In today's dynamic business world, we need a flexible hosting solution able to react to our ever-changing needs, and that's A2 for you.
---
6. GreenGeeks
Best Features
GreenGeeks' VPS plans come equipped with a cPanel and a Softaculous auto-installer for easy web hosting management.
Take your pick between three package plans, ranging from 2-8 GB RAM, 4-6 CPU cores, and 50-150 GB disk space. Solid-state drives power the latter, so you can count on excellent speeds and hardware durability.
Feature-wise, you get all the basics — proactive monitoring, advanced DDoS protection, and a free dedicated IP.
GreenGeeks also helps reduce the carbon footprint by giving back 300% of its processed power in the form of renewable energy.
Pricing
VPS 2GB: from $39.95/mo
VPS 4 GB: from $59.95/mo
VPS 8 GB: from $109.95/mo
GreenGeeks advertises it's monthly billing rates for virtual servers. You can also choose to prepay annually, but there is no further discount if you do so.
No premium extras available on checkout. You can only pick a server location between the US, Canada, and the Netherlands.
Pros & Cons
Green-friendly services
Free data migration
SSL certificate included
No-cost dedicated IP address
cPanel+Softaculous license
Managed support on all plans
Lack of out-the-box features
Similar solutions appear more cost-effective with other hosts
Recommended For…
GreenGeeks is an environmentally-aware provider, which is great as tech enterprises often consume tons of natural resources in their daily operations. You can count on the company to supply green-friendly servers with a focus on flawless site performance and constant availability.
---
7. InMotion Hosting
Best Features
InMotion outlines three crucial aspects of your VPS hosting management — performance, security, and convenience. That's why the host offers enough features to cover all three.
InMotion Hosting's solutions are highly configurable and equip you with five cPanel licenses to start you off. The company applies a traffic-centric configuration so your website can handle more visitors than the average virtual server.
As with other managed VPS services, you get SSH access to configure any specifics you might need. InMotion will ensure your projects are safe from DDoS attacks, all thanks to the partnership with Corero.
Pricing
VPS-4GB RAM: from $14.99/mo
VPS-8GB RAM: from $24.99/mo
VPS-12GB RAM: from $34.99/mo
VPS-16GB RAM: from $44.99/mo
Keep in mind that the above prices tie you to a 3-year contract with InMotion. Still, the money back guarantee ensures you can test the service for enough time absolutely risk-free. The same deals look differently if you are just looking for a month-to-month solution — priced at $54.99, $84.99, $101.99, and $121.99, respectively.
Pros & Cons
Well-suited for busy websites
cPanel + WHM included
At least 3 dedicated IPs
Resource monitoring dashboard
Server snapshots
Free two-hour launch assist
Fully managed VPS plans are quite expensive
Recommended For…
InMotion Hosting can easily provide a suitable home for online projects with an increasing need for traffic and server power. Even on the lowest tier, clients benefit from as much CPU and RAM as a mid-level offering with other hosts.
---
Best VPS Hosting Comparison
| VPS Host | Pricing | CPU Core | Bandwidth | Storage | RAM |
| --- | --- | --- | --- | --- | --- |
| Hostinger | $5.99/mo | 1,2,4,8 | 1TB - 8TB | 50GB - 400GB NVMe SSD | 4GB - 32GB |
| Scala | $29.95/mo | 2,4,8,12 | Unmetered | 50GB - 200GB NVMe SSD | 4GB - 24GB |
| Liquid Web | $20/mo | 2,4,8,12 | 10TB | 40GB - 200GB SSD | 2GB - 12GB |
| Cloudways | $14/mo | 1 - 4 | 1TB - 5TB | 25GB - 160GB | 1GB - 8GB |
| A2 | $39.99/mo | 2,6 | 2TB - 3TB | 150GB - 250GB | 4GB - 16GB |
| GreenGeeks | $39.95/mo | 4,6 | 10TB | 50GB-150GB | 2GB - 8GB |
| InMotion | $14.99/mo | 4,8,12,16 | 2TB - Unlimited | 90GB-360GB | 4GB - 16GB |
---
Which Factors Should You Look for When Deciding on a VPS Hosting?
When choosing the best VPS server hosting for your needs, it's essential to consider some key factors that will guarantee a smooth and successful online journey.
Let's cut to the chase and explore the top pointers that will guide you in making the right decision:
1.) Reliability & Uptime: Ensuring your website stays accessible to visitors is crucial. Look for providers with a proven track record of high uptime percentages to minimize downtime.
2.) Performance & Speed: A fast and responsive VPS guarantees a smooth user experience. Opt for providers with solid-state drives (SSDs) and robust server resources to boost performance.
3.) Security: Protecting your data and visitors is paramount. Choose a hosting company with robust security measures like firewalls, DDoS protection, and regular backups.
4.) Scalability: As your online business grows, your hosting needs will change. Select a VPS provider that offers easy resource upgrades to accommodate increased traffic and demands.
5.) Customer Support: A responsive and knowledgeable customer support team is essential for troubleshooting issues. Look for 24/7 support via various channels, such as live chat, email, or phone.
6.) Root Access: Having full control over your VPS allows for customization and management according to your preferences and needs.
7.) Site Migration: If you have an existing website, easy site migration support is vital. Choose a hosting provider that offers seamless migration assistance to transfer your website files and databases without any hassle.
8.) Control Panel: A user-friendly control panel allows for easy management of your VPS. Look for intuitive options like cPanel or Plesk to simplify tasks such as installing software, managing domains, and monitoring server performance.
9.) Price & Value: While cost is a significant consideration, focus on the overall value offered by the hosting provider. Compare pricing with the features and resources provided to find a balance that meets your requirements without compromising on performance.
---
Why choose Managed VPS hosting over Unmanaged VPS hosting?
There are generally two types of virtual solutions — managed and unmanaged. As you can tell by the name, the major difference between the two is the level of assistance you are getting from your host.
Managed VPS Hosting: you get a server with somewhat limited customization freedom but benefit from the professional support services of your host. The provider can help with hardware and software setup, maintenance, updates. Ideal for more novice users who have no experience with servers or how to operate one.
Unmanaged VPS Hosting: the host provides only the initial setup, giving you full freedom afterward. You get full root access, but any support assistance is practically up to you. Perfect for web developers or experienced users that look for more flexibility.
Whichever you choose, you are definitely looking at a more sophisticated solution than shared hosting. Here is why…
---
VPS hosting is the next level after shared solutions, and there are many good reasons for that. Because of its configuration and abundance of server resources, virtual servers carry tons of lucrative advantages for growing websites and businesses.
Performance: This one is a no-brainer. On one side, you have a server with 100+ clients on it, all utilizing the same pool of resources. On the other, you have a machine with just a few users, each existing in a separate, caged environment. The latter group will always get a ton more server power and, subsequently, better speeds.
Security: Shared clients often suffer from something called "the bad neighbor effect." Even if you apply all the needed security measures, a breach from a neighboring account means the hacker has control over the entire server. Any reliable VPS hosting solution will eliminate that risk.
Scalability: VPS services are perfect when you want to steadily grow and adjust your CPU and RAM accordingly. The standard shared deal will require you to upgrade to a costlier plan once you hit the limits, but virtual servers will allow you to just add the component you most need. Same goes for downgrading — with a VPS, you can simply remove some disk space or RAM if you no longer need it.
Control: shared clients have absolutely no access to the server. That's quite logical, as you don't want to wake up with your website inactive just because someone decided to activate some module or tweak the permissions. As you are the sole user on your virtual machine, you get root access and the ability to install any software or make advanced server customizations.
---
FAQs
What is the cost of VPS Hosting server?
On average, you can find basic VPS hosting plans starting from around $20 to $50 per month. These plans typically offer a moderate amount of CPU, RAM, and storage resources suitable for small to medium-sized websites or applications.
As you move up to higher-tier VPS plans with more resources, enhanced performance, and additional features, the cost can range from $50 to $100 or more per month.
Which is the best cheap VPS hosting India?
When it comes to finding the most budget-friendly VPS hosting solution without compromising on quality, one provider stands out as a solid choice – Hostinger. With their wallet-friendly plans starting at just $5.99 or INR 499 per month, Hostinger offers an excellent balance between affordability and performance.
How do I know if I need VPS Hosting for my website?
If you expect your website to grow or require more control over the server environment, VPS Hosting is a suitable choice.
Why should I choose VPS Hosting over other hosting types?
VPS Hosting strikes the perfect balance for websites that need more than shared hosting but don't require a dedicated server. It gives you greater control, faster loading times, and enhanced security while remaining budget-friendly.
What are the benefits of VPS Hosting?
VPS Hosting brings significant advantages. It offers better performance, faster loading times, and enhanced stability compared to shared hosting. With dedicated resources, your website can handle higher traffic and complex applications. Plus, VPS hosting allows for more customization, making it perfect for businesses and developers with specific server requirements.
Related Web Hosting Resources:
---
Conclusion
At the end of the day, WordPress does not require any specific server settings or a large amount of resources (at least out-the-box). Any type of Linux hosting should be perfectly capable of accommodating such a project.
Still, you are aiming for perfection, so we researched only the best VPS hosting in 2023 and ranked the top contenders. As virtual servers are generally faster, safer, and better optimized, your WordPress project will reap the full benefits from its hosting setup.