Who else wants to become a guest blogging rock star? If you're looking for guest blogging sites where you can post your guest posts for free in 2022, you're in the right place. In this post, you'll find a monster list of 350 guest posting sites where you can publish your guest posts without paying a single penny.
We all know, Google slapped lots of blog networks and websites that were selling paid links or were over optimized. Lots of link-building techniques, which were working in the past, may not work anymore in the present or future. But guest blogging is here to stay for long. Google will never penalize your website for writing a high-quality guest post on a blog that's relevant to your niche.
Quick Note:
If you want to list your guest posting site here, do connect me at
[email protected]
So.. are you ready to find out the massive list of blogs that allow guest posts for free? Let's jump into the details.
List of 350 Free Guest Posting Sites for 2022
Are you looking for a guest posting service to save more time on guest blogging? Then, we recommend you check out an amazing platform called Adsy.
Adsy is a guest posting service platform that can be used by both publishers and buyers.
As a buyer, you can get high-quality guest posts and relevant backlinks from over 25,000 publishers. As a publisher, you can publish quality blog posts from buyers. So it's a win/win approach.
You can use the following link to register for free and get a $10 bonus.
Register to get a $10 bonus on Adsy
---
Guest Post Tracker
Want to quickly find a curated list of over 1000 guest blogging sites? Then, you should check out the Guest Post Tracker.
It gives you access to the most up-to-date list of guest posting sites. The best part? The software lets you track all of your guest post submissions.
They charge a nominal fee so they can keep the guest blogging site list relevant and up to date.
If you are looking to grow your traffic and brand awareness with guest posts, then Guest Post Tracker is a must-have tool.
Click here to check out their website
---
The Benefits of Guest Blogging
We all know how effective guest blogging can be, here are a few benefits of guest blogging;
For getting high quality, targeted and niche specific backlinks
For driving more targeted traffic to our website
For increasing our website domain authority (DA) and search engine rankings for targeted pages and targeted search terms
For Branding purpose
For building relationship with other bloggers and to connect with their blog readers
To show your expertise about a specific topic or for improving your overall writing skills
There can be many more solid and logical reasons due to which website owners and bloggers decide to go for guest blogging. Why you have decided to use guest blogging, please share in the comments section.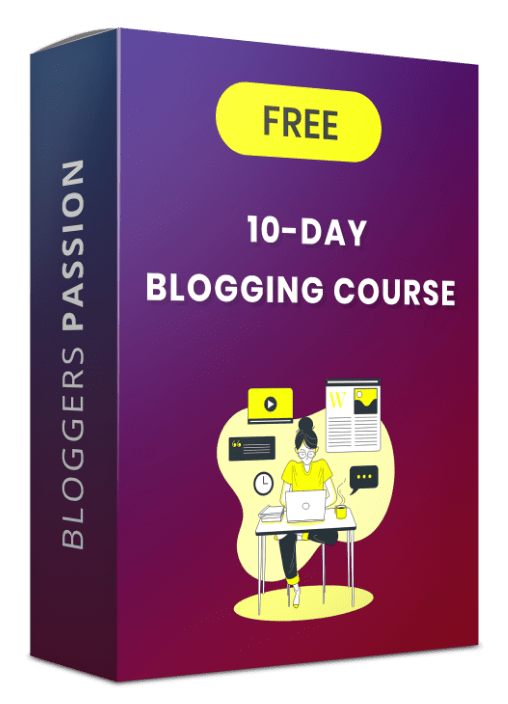 Learn How to Start Your OWN BLOG & Start Making Money (WORTH $197)
List of 350 free guest posting sites for 2022 (With Ahrefs Rank & DR)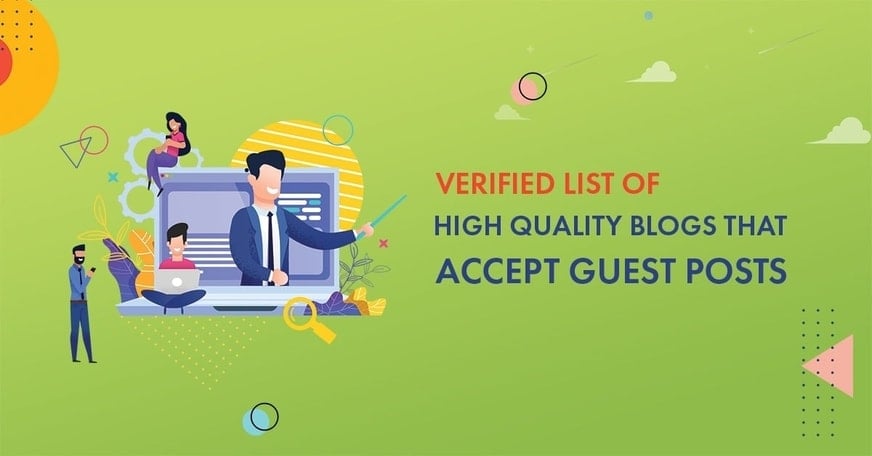 Here is the ultimate list of popular blogs across different niches that accept guest posts. Against each blog, I have mentioned its guest blogging guidelines, contact details, its Ahrefs Rank, and Domain Rating (DR). The following list contains blogs in Blogging, SEO, Social Media, Affiliate Marketing, Web Designing, Web Development, Finance, Technology, and Health industry that are accepting guest posts.
SEO Write for us
Read: 31 Best SEO Blogs to Follow in 2022
---
Blogging Write for Us
Read: Benefits of Blogging: Top Advantages of Blogging in 2022
---
Marketing Write for us
---
Business Write for Us
---
Social Media Marketing Write for us
---
Email Marketing Write for us
Must Read Blogging Resources: Free blogging sites | 100 plus Blog commenting sites | Blog submission sites (DA 40 plus) | How top bloggers are making money
---
Technology Write for Us
---
Digital Marketing Accepting Guest Posts
Read: Top Digital Marketing Blogs to Follow in 2022
---
Entertainment Write for us
Milwaukee Magazine | Submission | Ahrefs Rank: 85,780 | DR: 71
ContactMusic.com | Submit Guest Post | Ahrefs Rank: 42,038 | DR: 74
BollywoodShaadis.com | Write for us | Ahrefs Rank: 338,655 | DR: 57
---
Web Design & Web Development Write for us
---
Health /Fitness Write for Us
---
Finance Write for us
---
Travel Write for us
Read: Top 20 Travel Blogs Worth Following in India
Read: How to Start a Travel Blog and Make Money from It
---
Photography Write for us
Digital Photography School | Write for Us | Ahrefs Rank: 9,680 | DR: 81
Light Stalking | Write for us | Ahrefs Rank: 104,473 | DR: 70
Luminous Landscape | Write for us | Ahrefs Rank: 40,548 | DR: 74
---
Food Write for us
Read: How to Start a Food Blog and Make it Successful
---
Fashion Write for us
Read: Find list of more fashion blogs especially from India here
Read: How to Start a Fashion Blog and Make Money from Fashion Blogging
---
Dogs /Pets Write for us
Read: How to Start a Pet Blog and Make Money from Pet Blogging
---
Education Write for us
---
Political Write for us
---
Make Money Online / Internet Marketing Write for us
IncomeDiary.com | Write for Us | Ahrefs Rank: 87,149 | DR: 71
LeavingWorkBehind.com | Guest Post | Ahrefs Rank: 151,096 | DR: 66
---
Sports Write for us
---
Entrepreneurship Write for us
---
Self Development / Spirituality Write for us
---
Family Write for us
---
Real Estate Write for us
---
Lifestyle Write for us
Read: More Lifestyle Blogs Worth Following
Read: How to Start a Lifestyle Blog And Make Money from Lifestyle Blogging
---
News Websites Write for us
---
Law Write for us
---
Home Improvement Write for us
---
How to Write A Successful Guest Post
Picking the topic for your guest post is the key
Hands down, the topic you choose for your guest post is what makes or breaks your guest posting success. So spend quality time coming up with rock-solid guest post ideas and here are a few quick tips for you!
Think like a reader: Before start writing your guest post, make sure to analyze the blog audience so that you can easily find out what type of content works for them. Make sure to go through the blog's commenting section, social media profiles, etc to know what they like and dislike.
Do some quick research around the blog: You can go through the archive page or popular posts section of the blog where you want to guest post. That way you can come up with some topic ideas where you can add some unique angle to get your guest posts accepted.
Use platforms like Quora: Quora is the #1 Q & A platform that is used by millions of people worldwide which can also be used as a topic generation platform. You can use Quora to find popular and most trending questions around your niche to come up with topic ideas for your guest posts.
Do extensive research
To write a guest post that goes viral online, you need to do extensive research. You can't spend an hour from research to writing a guest post because that kind of content rarely gets any attention. Use the following tips and you'll be able to create a successful guest post.
Use Google search strings smartly: If you want to find sites that accept guest posts in your industry, you can use the following search terms to look for sites that accept guest posts.
"guest post submission guidelines" + topic name
"contributor" + topic name
"submit guest post" + "keyword"
"insurance blog" + "write for us"
"guest post" + topic name
"write for us" + topic name
"submit guest post" + "education"
"become a guest author" + topic name
"submit guest post" + "keyword"
Read guest post guidelines: Before writing a guest post for any website, you must know what kind of content they publish and what guest posting guidelines they follow. So make sure to go through the guest posting guidelines before you even pitch your guest posts to someone.
It all starts with building the relationship
Whether you know it or not, your guest posting success will be mostly dependent on the connection with the blog owner where you want to publish your stuff.
The single most effective hack to build relationships to land guest posts on other blogs is "start commenting on other blogs".
Yes, blog commenting helps you easily write guest posts. But here's the thing: don't leave one-liner comments, make sure to write detailed, in-depth, and thoughtful comments so they get extra attention.
Make sure to connect with the blog owners on social media sites. Almost all of the bloggers use social media sites extensively as they'll have to connect with their audience. So they are always open to discussions, you'll get benefits if you connect with them regularly.
Essential tools that help you win at guest blogging
Here's a list of some of the essential blogging tools you need to win at guest blogging in 2022 and beyond.
Quick note: The following tools will help you with almost everything from finding better content ideas to analyzing the authority of a site to knowing the email addresses of others to easily get in touch with them.
Let's now talk about each one of the above tools in detail so you can easily understand how to effectively use them to easily land guest posts even on authority sites.
Semrush
If there's only one blogging tool (read SEO tool) you need to get access to, it should be Semrush. It's the ONLY tool we've been using for over 3 years now to increase our website's search traffic along with the sales.
If you want to become a guest blogging rockstar, start using Semrush. It is not only useful for finding ultimate topic ideas for your guest posts but also can be used for analyzing other websites where you want to publish your guest posts.
Here's what the dashboard looks like;
The #1 benefit of using Semrush for guest blogging is the ability to find better keywords and content ideas where you can find all the keyword metrics like top search results, competition analysis, relevant keywords along with the search volume, CPC of the keyword, and more.
If you're still wondering about why should be using Semrush for your guest posting journey, here are a few interesting stats about the world's #1 SEO tool.
Over 7 million users are using Semrush worldwide
It has databases with over 20 billion keywords
It also gives you access to over 825 million domains to analyse
Analyse almost any website to find out their backlinks, top performing keywords, ads, top content ideas, content gaps and the list goes on and on
You can use this special link to get Semrush free for 30 days (which is worth $119.95) and only available exclusively for Bloggers Passion readers for a limited period of time.
Further Reading:
Yoast SEO
WordPress SEO by Yoast is the WordPress #1 most downloaded plugin with over 40 million plugin downloads worldwide. It's available in two options: both free and premium.
If you're a normal user, the free option is enough for you where you can optimize your guest posts well for search engines like Google. You can set a primary keyword for each of your guest posts, use this plugin to optimize, and start ranking on Google search even with your guest posts.
MozBar (DA checker)
Domain Authority (often known as DA) is a metric created by Moz that is given to your website which gives you an idea about how authoritative a website is. A website's Domain Authority is measured on a scale from 1-100 (100 being the best), so make sure to find those sites with at least 30+ DA if you want to write guest posts.
You can install MozBar (browser extension) or use tools like Mangools tools to quickly find the DA of any website in the world.
Hunter email finder
We recommend you to check out Hunter.io as it's one of the easiest ways to find the email address of any website owner.
Finding the email addresses of the blog owners is really important if you want to start your guest blogging journey. Most of the time, you can easily find emails by using their contact forms but there is also LinkedIn with the addition of tools like Hunter, which helps you find more or less every email.
Keywords Everywhere extension
'Keywords Everywhere' is one of the best free Chrome extensions for web developers, SEO experts, digital marketers, and bloggers. If you're looking for finding the best keyword-centric ideas for your guest posts, this is a must-have tool for you.
In one go, whenever you search for any keyword phrase on Google, you will get a ton of information that will help you gather relevant keywords, their number of search queries, CPC and its competition. Above all, it is free to use.
Do's And Don'ts of Guest Posting in 2022 and Beyond
Here are a few do's and don'ts of guest blogging sites.
Do's of guest posting:
Do proper research before you start writing guest posts for any blog. The more time you spend on researching, the better quality of guest posts you can create.
Do check out the popular guest posts (guest posts that went viral, created a lot of buzz, attracted lots of traffic, links and social shares) to find out what type of contents usually work better in your target blog.
Do write your guest posts in a friendly tone instead of using a generic or corporate tone. Practice writing daily and you'll get better at it.
Don'ts of guest posting:
Don't copy paste others stuff while writing guest posts. It can really damage your online reputation and no one appreciates duplicate guest posts (blog owners will simply remove if they find that your guest posts are not original).
Don't do guest blogging for the sake of links. It's never going to work that way!
Don't ignore promoting or responding to the comments you receive on your guest posts. It helps you connect with other bloggers which goes a long way.
5 Smart writing tips for guest posts
Whether you are looking for the best guest posting sites in India or elsewhere, you need to write them well. While writing your guest posts, make sure to use the following smart writing tips and you'll have higher chances to get your guest posts accepted almost on any website.
1. Write in-depth guest posts
The #1 biggest mistake most people make while writing guest posts is that they keep the best articles with them and send crappy stuff as guest posts. What's the point of creating quality content and posting it to your blog when you've no audience to read that content?
Instead, you can get better results if you publish that content as a guest post on another blog that has a bigger audience and more followers. You'll also get a name, more traffic to your sites, and some recognition online which you can later use to build and grow your blog audience.
So start writing in-depth guest posts. We usually write 2000 word guest posts whenever we try to publish guest posts on other blogs and that's the reason why 9 out of 10 times, they get picked up by other sites and get some traffic and links to our own site. It works!
2. Give solid references
One of the biggest differences between a successful guest post and a failure one is this: solid references. If someone is giving you tips without actually talking about the topic in detail or providing your reference (to research more about the topic), the guest post will be rarely useful.
So when you're writing a guest post for the next time, keep it in your mind to provide as many references as possible. If you're using images, make sure to provide image sources by linking to the sites.
3. Optimize for search engines
Come up with at least one primary keyword for your guest post so you get long-lasting search traffic to your guest posts which ultimately helps you get more clicks and traffic in the long run.
When it comes to optimizing for search engines, title tags play a crucial role so take extra time to craft them nicely and also make sure to include a primary keyword within your title tag to get an extra boost from search engines.
Make sure to avoid "stop words" within your title tags as they are always truncated and not given importance by search engine crawlers which include;
particles (such as "if", "then", and "thus")
prepositions (such as "of", "that", "on" and "for")
pronouns (such as "he", "we", "which" and "her")
articles (such as "the", "an" and "a")
auxiliary verbs (such as "am", "is", and "can")
conjunctions (such as "and", "or", "but" and "while")
Quick note: Don't EVER stuff keywords as you write, just create your content as you would normally and optimize later while writing your guest posts.
4. Namedrop other bloggers
The best way to succeed as a guest blogger and find more guest posting opportunities is to namedrop other bloggers within your guest posts. You can include other bloggers' best content within your guest posts or simply take others' names to appreciate their work.
Make sure to also email them personally once your guest posts go live so either they will appreciate or promote your guest posts. Or they even might give you a chance to publish your guest posts in the future. In any case, it's a win/win approach that gives you a solid foundation.
Here's what it looks like;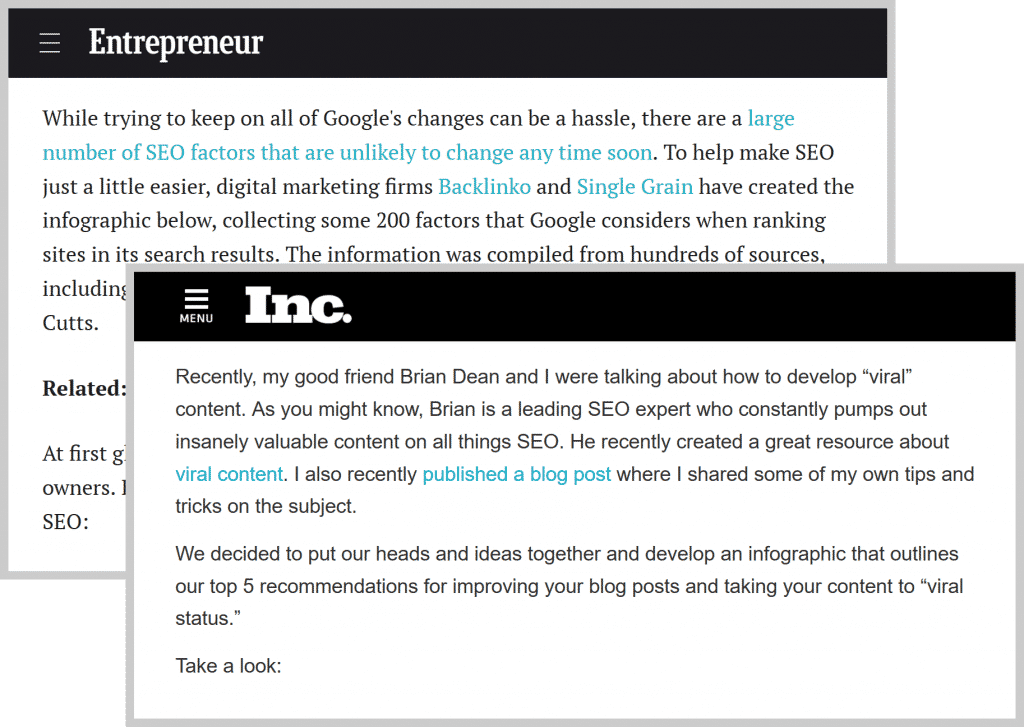 5. Write for online audience
Keep your sentences short. Also, keep your paragraphs to 2 to 3 lines. That way others can easily skim through your content and digest your subject. Here are a few quick tips to format your guest posts that are suitable for online readers.
Use bullet points
Use subheadings
Use appealing images within guest posts
Whenever needed, credit other sources
Use bold letters to cover important things
Use quotes if needed
Guest post pitching is a skill
Here's an example of an email that Leo Widrich, the co-founder of Buffer, used when pitching editors from big sites like Forbes, Inc and so on
Hi guys,
As a guy just starting out with a few basic web design lessons, I found onextrapixel extremely helpful, so just a quick thank you on that note.
I wanted to ask if you are interested in a guest post that I have drafted, which I titled "10 Tools to Make the Most of Twitter." It covers the latest Twitter Tools, which help me a lot to stay productive.
I hope you can let me know if you think the post could be interesting to you.
For reference on my writing style, I published recently on: [list links to other publications]
Best,
Leo
If you look at the above email pitch b Leo, you'll notice that it's short and sweet so make sure to write guest posting pitches that are really short and fast to consume (because no one has time to read long and boring emails pitches).
Also, make sure to add references or your previous guest posting links (or your own blog post links) so the blog owners get an idea about your writing style which plays a big role when accepting your guest posts.
Guest posting checklist for 2022
Here's a 10 point checklist that will be really come in handy for you on how to write an effective guest post that goes viral in 2022 and beyond.
Use an interesting bio: Make sure your author bio that you use within your guest posts (mostly at the end of it) is interesting and stands out from the crowd. Also link to any landing page where you can capture leads instead of linking to home page.
Respond to the comments: Once your guest post gets published on other sites, make sure to take time to read all the comments and respond to each one of them.
Thank the blog owner: Immediately after your guest post gets published, email the blog owner and send a thank you note for publishing your guest posts. Most people don't do this but this simple trick opens the doors and builds strong rapport with them.
Mention other bloggers: If you've linked to other bloggers blog posts or contents from your guest posts, make sure to mention and tag them in your tweets or Facebook shares so they'll know that you're the one who've name dropped them.
Use your best stuff: One biggest mistake most people make while writing guest posts is that they don't send their best stuff and often send crappy contents. There's no point of doing that practice as your intention should be helping others with your content no matter where you write.
Edit like a pro: If your guest post has grammatical mistakes, no one appreciates it including the blog owner. So read your entire guest post at least twice to remove unwanted words and you can use tools like Grammarly to find and fix any typos.
Do it for relationships, not links: Stop writing guest posts for links or traffic. Do it for the sake of building relationships with other bloggers and you'll succeed!
Send your guest post in the right format: Most publishers and blog editors tell you how to format your posts in their guidelines or email them to find out what formats works best for them.
Share it multiple times: Once your guest post goes live, make sure to tweet it, share on Facebook groups multiple times until a week. This helps you get some traction and additional traffic to your guest posts.
Don't stop: Don't stop writing guest posts even if they are working for you or not. Do it for at least few months so you'll get an idea about how much benefits you're actually getting from publishing guest posts.
Read: Important SEO Statistics You Need to Know in 2022
Few Quick Tips On How to Write Guest Posts That Get Accepted
So far you've found a massive list of guest blogging sites. Now, let's talk about how to write guest posts that get accepted. Guest blogging is used in all niches, but it seems to be utilized to its full potential in Blogging, SEO, Making Money Online, and Social Media Niche only. It's not the case that people from other industries are not using guest blogging at all. Guest blogging has started showing its potential in other big industries like Health, Finance, Travel Entertainment, etc.
Create A RELEVANT List of Guest Posting Sites
To start doing guest posts, you need to have a list of top blogs in your niche that accept guest posts. With this post, I'm aiming at solving this problem of yours by sharing the list of 350 blogs with their contact details and popularity (Domain Rating and Ahrefs Rank) in different niches that accept guest posts.
Here's what the outline of Buffer looks like;
Approach Guest Blogging Websites
What you have to do is approach owners or concerned persons of these blogs with a polite email. You should highlight your intention to write guest posts for them. And in case you have already written guest posts for some popular blogs in your niche, please mention them as well in your email.
Once you are finished with sending guest blogging request emails to 8-10 bloggers in your niche, wait for their responses. You should receive a positive response from most blog representatives, as they are always hungry for fresh, unique, and targeted content for their blogs. Click here to know how to Build Your Reputation as a Guest Blogger.
Write Problem Solving Guest Posts
Once you have received 1-2 positive responses against your guest post request, it's time to show your blogging skills to the rest of the world. In case you don't know how to write excellent guest posts, this is the step-by-step manual you should follow for the same. Once you are finished with writing a targeted guest post as per the guest post guidelines, send it over to the concerned person. Now write one more guest post and send it to the next blog owner expecting a guest post from you.
General Guest Blogging Guidelines
There are some general principles or guidelines you should follow while doing guest blogging. Here is that list:
You should use your best work as guest post
Don't submit the same guest post to multiple blog owners
Don't send duplicate or guest post with bad English. You should proofread your guest post before sending
Follow the guidelines of each blogger to increase the chances of your guest post being accepted on their blog
Don't send too many emails to a blog owner for any reason and if you must, you need to be very polite in your approach
You should include self-promotional links in a guest post as per its blog owner guidelines. Each blog owner has its own style of giving credit to guest bloggers for their work.
Now I'm seeking help from my blog readers. With this special post, I have compiled a list of 350 guest blogging sites to write guest posts in 2022.
---
FAQs About Guest Blogging Sites For 2022
Here's a list of some of the important questions you must know about guest blogging and guest posting sites if you want to better understand the game in 2022 and beyond.
What is guest blogging?
Guest posting is a method of creating content for other blogs where you write an article and post it on someone else's blog or website with your author bio (by linking to your site).
What are the benefits of guest blogging?
There are 3 major benefits of guest blogging.
→ Guest blogging is useful for SEO (because you'll be building quality do-follow links from other blogs which are relevant to your site's niche)
→ Guest blogging can help you build relationships with other bloggers and increase your network online
→ Guest posting helps you generate leads, email subscribers and send you traffic if you land on authority sites in your industry.
How to start guest blogging?
We highly recommend you to start with those blogs that you're already following and reading for a while (make sure they are relevant to the topics you cover on your blog or website). You can also use Google to search for guest blogging opportunities.
Should I accept guest posts on my site?
It really depends on your blogging goals. If you're looking to outsource your blog content writing part or want to try to publish different opinions from different authors, you should definitely accept guest posts from others.
If you've enough budget to spend on the content or are willing to write content on your own, you can rarely or sparingly accept guest posts.
What are the best free guest posting sites in India?
Here are a few of the best free guest posting sites in India where you can write quality guest posts and receive massive traffic as they are widely popular.
→ Edu Gorilla (it's considered as one of India's largest education communities with over 120,000 subscribers and attracts more than 30,00,000 monthly visitors)
→ YourStory.com (another popular Indian platform that mainly covers startup stories, marketing stuff, etc)
→ ShoutMeLoud (run by Harsh Agrawal covers blogging related stuff)
Why is guest blogging important in SEO?
So why should someone write blog posts for others instead of publishing on their own sites? The #1 reason is due to SEO benefits as guest blogging on other sites allows you to attract quality and relevant links to your site.
Not only that, it also helps you build your network and improve personal branding which all help you increase your search rankings in the long run.
Do you know websites that pay guest bloggers?
Yes, there are a few websites that pay you for writing quality guest posts. Here are a few of them;
→ Cracked (comedy site which pays you $100)
→ Income Diary (marketing site that pays you $50 to $200)
→ UX Booth (talks about user experience, web design and pays you $100)
→Smashing Magazine (covers technology-related topics, pays you $50+)
→ Site Point (website design, pays you $50 to $100)
How do I find quality guest posts for my site?
If you're running a fairly new site, it's really difficult to find quality writers to write guest posts for your site (unless you pay them for each of the guest posts they write). If you really want to attract quality guest posts, try to build a high DA site with a huge readership and you'll definitely find unstoppable pitches from a lot of bloggers and writers worldwide.
Is guest blogging dead?
Guest blogging is NOT dead and it will never be as long as you adhere to Google rules and create quality content for others. Just don't do it for the sake of links, also focus on relationships to have a better impact in the long run.
How to build more quality links in 2022:
We get a commission when you buy a product via our affiliate link at no additional cost.
Final thoughts on free guest posting sites for 2022
We would love to see those great guest posting sites in the list mentioned above. We're aiming at making it the one-stop-shop for guest bloggers seeking websites for guest blogging. Let us know if you've any guest blogging sites recommendations. Do you know of any popular blog in any niche that accepts guest posts, please let us know in the comments section?