Affiliate marketing is one of the most competitive industry, the tips tricks, tools, products, technologies are all evolving and a successful affiliate marketer has always to be on the frontline of any information that could affect his business. One such thing is to keep himself abreast with the latest terms and techniques in the industry.
Glossary of Affiliate Marketing Terms
In this post we present some advanced affiliate marketing terms in detail to help you stay ahead. Here are some of these terms: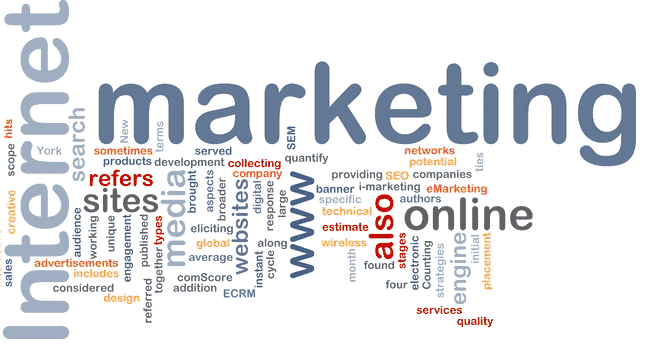 AdSwap
As the name suggests AdSwap is a  mutual arrangement between two or more parties to swap Ads  on their online networks and with their contacts.  AdSwap can be exchanging Ad space on each others website, sharing each others email lists, promoting offers on each others social networks or simply  adding the product of one partner as a freebie when someone purchases another ones product.
AdSwap is a very effective arrangement to collaborate and increase the revenue streams among internet marketers.  Top online marketers have been using this technique to increase their user base and increase awareness about their products, services and brands among each other. Here are few more things to consider about adswap:
The benefits of adswap are far reaching if both parties are promoting a complimenting product, service, or expertise. If the parties involved in adswap are in direct competition with each other the relationship can go haywire and can be disastrous for both the businesses. In order for adswap to work efficiently all the intentions and interest must be clarified beforehand and there should be no ambiguity on mutual benefits.
If one partner of adswap relationship provides a fresh air of marketing or a fresh angle of product promotion to another partner's mailing lists or members, it could be beneficial for both the parties.
According to some experts adswap relationship can be beneficial for both the parties in terms of search rankings and indexing since the increased amount of traffic being sent to the sites partnering in adswap.
Article Spinning
Article spinning is one technique which is still being used successfully by many affiliate marketers to get massive backlinks and hence a regular stream of traffic to their websites.  By article spinning we mean that creating multiple variations of a base article which allows it still to be unique while sending across the same message.  Automated processes and programs or scripts are used for such purposes.Why do you need article spinning? Here are some reasons:
Sometimes it's not worth making highly readable content if the articles are never going to be read by anyone other than a search engine spider. Article spinning allows you to get those excellent search engine results by syndicating content.
If you spend some time and have a good spinning program you can make decent, readable content from spinning software if you take your time.
Article spinning with some amount of manual input and research can help you create a content of reasonable value without spending much effort.
Autoresponder
A program that automatically responds to an email message in a predetermined or templatized way is called an autoresponder. Building email marketing lists are one of the key features to become a successful affiliate marketer. Automatically responding to the emails you get in your inbox even when you are not physically present to answer those, gives you an edge and a sense of confidence to your email subscriber base. Most of the transactional emails that include follow up messages, broadcast messages etc.  are performed by autoresponders. Although you can have a desktop program to do this job for you but most popular and successful affiliate marketers use  Aweber, Mailchimp, Constant Contact and iContact for their email services. Here are some benefits of having a  proper autoresponder solution in place:
Many affiliate marketers have thousands on their e-mail lists maintaining these lists in a traditional e-mail client like Outlook or Eudora can be labor intensive.
An autoresponder service can automate some of the typical maintenance tasks. The tasks of subscribing,unsubscribing, and data updating is now available to subscribers themselves. E-mails can be pre-written and delivery scheduled in advance.This brings in a lot of labor savings and reduces the maintenance overhead on departments.
An autoresponder can automatically segment the email lists so that each one of them gets a customized response when they subscribe to a mailing list.
Another important benefit is the scheduling feature. Even if they are not physically available related personnel can pre-write and schedule e-mail distribution well ahead of time, thus avoiding gaps in communication, such as late newsletters.
Black Hat SEO Techniques:
Search Engine Optimization techniques that are not advised or are banned by search engines to get organic rankings in their search results. There are many Black Hat SEO techniques, some of which are listed below:
Keyword stuffing : Placing a large number of the targeted keyword phrase in content to make it relevant for the search engines.
Hidden text: Stuffing a page content with white coloured text or text that is not readable by humans but is intended to stuff
keywords in the content to increase the keyword density of the content.
Cloaking:This means presenting one version of a page to search engines and another version to human visitors. Search engines are increasingly getting smarter in detecting cloaked urls and banning them quickly.
Doorway pages: Pages added to a website solely to target a specific keyword phrase and no value to a visitor.The whole idea is to get a visitor and hope that he navigates further into the website.
Duplicate content: Stealing other website's content and putting them on your own website in order to get rankings.
Unnatural links: Linking from bad neighborhoods, too much backlinks in too little time, backlinks with the same anchor text etc.
Cost Per Action (CPA):
A form of online marketing where leads are generated when a particular action is performed. The costs for generating one such lead depends on what is the type of action to be performed. For example an action of clicking on a link might be cheaper than an action of filling up of a form or even more in the case when a buyer performs the action of actually purchasing a product (Which is applicable to most affiliate programs). CPA is sometime also called Cost Per Acquisition, again the acquisition here could mean the user filling up a opt-in email form or buying a product.  As the experts say:
At its most basic level, the process for determining an ad channel's effective CPA consists of a three-step process:

1. Look at your spend across each channel
2. Track conversions for that channel
3. Compare your cost per conversion against the Lifetime Value of that Conversion
Double Opt In:
Email harvesting is one of the most popular means of boosting affiliate sales. However many affiliates don't follow the proper means of  gathering emails from the users and getting proper permission from them to send promotional and affiliate product related emails. Buying email lists, or stealing it from some other business are common in this process. Sending unsolicited emails is not permitted under the CANSPAM act. To counter this an explicit permission from the user is requested by sending him a confirmation link that he has consented to receive such information. When the user clicks on such link his IP address and time is recorded and the email is considered Double-opt- in email. Every industry has its own costs per acquisition of double opt in emails. Sending emails to subscribers who have double-opted is also called permission marketing since the user has subscribed to a websites product or service. Double opt in emails are a great concern for many marketers since the introduction of the CAN-SPAM act in 2003 and the FTC(Federal Trade Commission) legislation which attempts to protect Consumers against unsolicited mail.
Forced continuity:
A bait  type of strategy used by online marketing professionals where they offer their service or product for a trial period at a low cost in order to capture the vital personal and commercial details of the user. If the user somehow ignores that expiry period the credit card is charged.  In many cases  prospect enjoys and benefits from the service, so the service provider conveniently bills the credit card for each month of continuous service thereafter.
Information Overload:
A situation where an affiliate marketer overwhelms the user with too much of information. It could be over a single topic or focusing on too many topics at an instant so that the user who comes to his website gets more confused and eventually makes no purchase or desired action. A common practice among affiliate marketers is to capture at least the email of the user as early as possible so that a dialogue with him continues and he can be brought into the purchase pipeline, but in case of information overload this is not possible and most of the affiliate marketers are not even able to capture the emails. The idea is to stay focused on a single topic and get the user to do the desired action as soon as possible.
Life time value (LTV):
This is an indicator of what is the value of a customer in the entire life cycle of the product purchase or during his lifetime. LTV of a customer varies from industry to industry. The entire process starts by capturing contacts of the user and then gradually drive him into the purchase life-cycle.
Private Label Rights:
Private label rights means giving the full permission to edit, resale, re-brand or use a product provided by the affiliate marketer. The marketer usually tries to expand its user base and popularity among his community and thus throws in the product as a bait or investment to do it.
WYSIWYG:
An acronym that stands for What You See Is What You Get. This means a Software that provides a Graphical User Interface (GUI) that enables users to create web pages without the need for technical or programming skills. WYSIWYG programs are very helpful for non technical affiliate marketers to create professional looking web pages and elements in a visual way, without going into technicalities or having exact technical knowledge.
Conclusion about popular affiliate marketing terms
New technologies are being adopted by affiliate marketers on a regular basis to stay ahead of the competition and earn maximum revenue from their online presence. With the increased spread of web and online user base to mobile based devices, one can only expect the entire scenario to be more and more complex. This glossary might not be the ultimate one but it definitely solves it's purpose of explaining critical terms in a clear manner to not so experienced affiliate marketers. The fact also stays that staying ahead is a process which requires continuous learning and those who ignore it can do it only at their own risk.