Are you looking for the best free image sharing sites for 2022?
Image sharing websites can be helpful for so many things including SEO, gaining more exposure, building your brand, getting more traffic and the list goes on.
You may already know some of the widely used sites like Facebook, Instagram, etc but there are a ton of other photo-sharing sites available.
The key here is to find the RIGHT picture sharing platform to upload your images so you can get more exposure, traffic, and SEO benefits. Here's a list of the top 19 photo sharing websites you can use for free in 2022 and beyond.
We get a commission when you buy a product via our affiliate link at no additional cost.
19 Best Free Image Sharing Sites to Use in 2022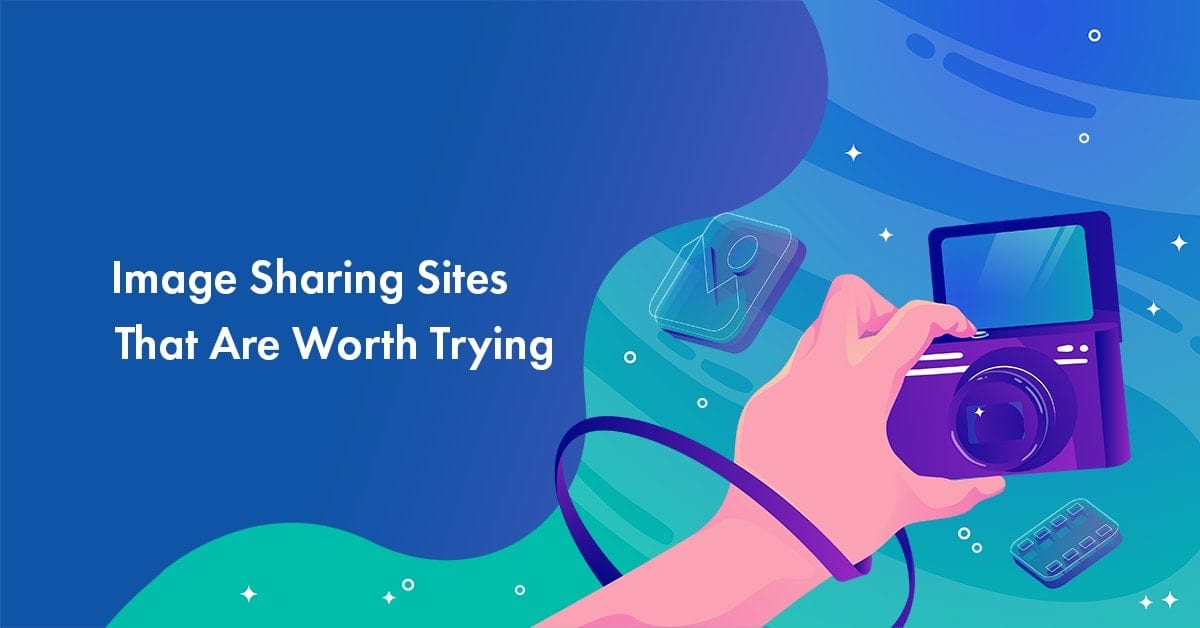 1. Pinterest
Unless you're hiding under the rocks for the last few years, you might have already heard about Pinterest. It's the best platform where you can post your images, gifs, etc (these are often called "pins").
Pinterest was founded by Ben Silbermann, Paul Sciarra, and Evan Sharp in 2010 and it slowly but gradually gained momentum.
Features
Advanced Audience Insights
Direct Messaging
Following Feed
Pros
Niche-specific Free Platform
Cons
No Protection Functionally
Woman-centric Platform
Why should you use Pinterest?
As of now, there are over 250 million people using Pinterest throughout the world. It's a great platform where you can upload and publish your pins (images) for free.
How to get started with Pinterest?
Here's the link to sign up for Pinterest. You can sign up in 3 methods including Gmail, any other email account, Facebook. Signing up is completely free. Once your account is activated, you can start pinning the images to your Pinterest boards, collaborate, and connect with others on Pinterest.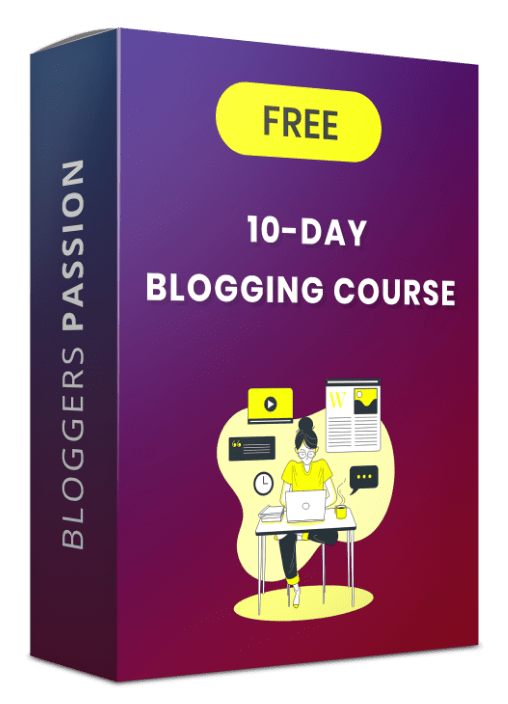 Learn How to Start Your OWN BLOG & Start Making Money (WORTH $197)
---
2. Flickr
Flickr is the most popular image hosting platform (which also offers video hosting) which was created by Ludicorp in 2004. Since then the ownership has been changed several times and recently owned by SmugMug since April 2018.
Features
Organize photos and videos into albums
Content-type categories
Content filters
Safety levels
Flickr prints
Pros
Home to billions of photos
2 million groups
Cons
You need Yahoo email id to sign up
Why should you use Flickr?
Two biggest reasons most people use Flickr. One is, you'll find billions of high-quality images (where you'll also have the ability to upload really high-quality images without compressing their quality).
The other is, it provides EXIF information. (Exchangeable Image File) the format is a standard that specifies the formats for images, sound, etc used by digital cameras, scanners, etc.
You'll also have an option to secure your photos on Flickr privately so no one can find your stuff.
How to get started with Flickr?
Click here to visit Flickr and click on the Sign-Up button to continue. It will ask you to create a free account using your Yahoo email details (if you don't have one, you should create one account with Yahoo). Once you're logged in, you can upload your photos securely.
---
3. Google Photos
If you're a fan of Google services, you will definitely love Google Photos as it is one of the best free image hosting sites where you can upload a ton of high-quality photos.
Features
Unlimited free storage
Create albums, film, animation and even collage
Access them from any device (phone, tablet, or computer)
Built-in editor
Share with friends and family using shared albums
Automatically back up and synch unlimited photos and videos
Pros
15 GB storage space for free (full resolution)
Free unlimited storage for high-quality visuals
Automatic organization
Ads-free platform
Cons
Limited storage space for full resolution images
Why should you use Google Photos?
One of the primary reasons to use Google Photos is faster access as all of your photos are backed up safely, organized, and labeled automatically, so you can find them really quickly.
Another reason is that you can upload images without losing their quality (as they are uploaded as it is without shrinking image sizes).
How to get started with Google Photos?
Click here to check out Google Photos where you can easily get started using your Gmail account. You can then upload a ton of images without sacrificing the quality. It's free to use and Google keeps your images in Google Drive (and it provides the first 15 GB free of cost).
---
4. Instagram
Instagram is one of the most popular sites which has over 1 billion active users. Yes, you heard it right.
Instagram quickly became popular where you can publish posts, status updates, stories, and what not? It's the best platform to get more visibility to your photos.
Features
Chatting on DMs
Stories
Use Music
Stickers
Boomerang
IGTV
Pros
Business Account to receive Instagram insights
Free Optimization tools (WhentoPost, Buffer, Hootsuite)
Cons
You can only follow 7500 people
You can't share the link in your Stories if you have less than 10,000 followers
Why should you use Instagram?
Of the social networks, only Facebook and YouTube have more people logging in. With 500 million of them using Instagram every day, it is definitely a great place to hang out for sharing your photos and images online.
The great thing about using Instagram is that you can start using hashtags to get more likes, followers on Instagram. Essentially, hashtags are a better way to categorize your posts.
Krystal Gillespie, HubSpot's Social Media Community Manager, explains the importance of hashtags in the following way.
"Hashtags are like a funnel. For instance, #marketing is incredibly broad and attracts all types of posts. We've found #digitalmarketing or #marketingmotivation gives us a more specific, targeted reach. The audience searching for these hashtags are also trying to narrow their search to what we offer related to Marketing, so we're actually reaching more of the right people."
How to get started with Instagram?
Click here to get started with Instagram, you can also use your Facebook details to sign up with Instagram and it's completely free to use. Once you're logged into Instagram, you can upload your photos (you can also create a business profile on Instagram where you can see all the insights, see how many people are viewing your photos) easily.
You can also put stories on Instagram (and once you reach 10K followers on Instagram, you'll have the ability to insert a link where people can swipe up to visit your store, website, etc).
---
5. Imgur
Imgur is another incredible online image sharing community that was founded by Alan Schaaf in 2009.
Features
One-click share on major social media platforms
Upload images instantly
Arrange photos in albums
Video to GIF
Make a meme
Pros
Free of charge
User friendly
Cons
You can upload only 50 images per hour
Why should you use Imgur?
Imgur is one of the top destinations for people around the world to share and discover a ton of images and gif files. From cats to technology to business, you can discover a ton of images.
It also lets you upload images for free.
You can upload any of the files including JPEG, PNG, GIF, APNG, TIFF, MOV (desktop website only), MP4 (desktop website only).
The maximum file size for non-animated images such as JPG, PNG, etc is 20MB. The maximum file size for animated images (like GIFs) and video is 200MB.
Video uploads cannot be longer than 30 seconds. There is an upload limit of 50 images per IP address per hour.
How to get started with Imgur?
Use this sign-up link to register for Imgur where you can also use your Facebook, Twitter, Yahoo, or Gmail credentials to sign up for free.
---
6. 500px
500px is one of the biggest online photography communities in the world which was co-founded by Oleg Gutsol and Evgeny Tchebotarev in 2009. It quickly became popular as an image hosting community among photographers worldwide.
Features
Unlimited uploads
Customizable profile
Get data insights
Gallery slideshows
Exclusive profile badge
History of all liked photos
Display your Services and Workshops
Pros
Ad-free browsing
Advanced Statistics
Priority directory listing
Cons
In the free plan, you can upload only 7 images per week.
Most of the features mentioned above are available in paid plans only.
Why should you use Imgur?
Unlike most of the other sites, you are going to discover on this page, 500px is popular for one reason: "global exposure for your photos and the ability to get paid for your work".
500px is a global photography network where over 15 million creatives discover and share stunning photos, get more exposure, and get paid for their work. So if you're a creative photographer who's looking to get paid for your photos, 500px is a great platform for you.
How to get started with 500px?
You can visit this sign-up link to get started with this amazing platform 500px. You can either sign up using your email or using your Facebook credentials to create a free account on their platform.
Once you're logged in, you can discover amazing images by others who share their photos publicly and you can also start uploading your own photos.
---
7. Photobucket
Photobucket is an American photo hosting and video hosting website which hosts more than 10 billion images. It is also one of the biggest photo-sharing sites which currently has access to over 100 million registered members who upload over 4 million images and videos every single day.
Features
Trusted by 90 million members worldwide
Host & share images everywhere
Safeguard your memories
Pros
Third-Party Image Hosting
Secure Image Storage
Store Non-Compressed Photos
Online Image Editor
Social Sharing
Cons
You can store only 250 images on their free tier
Why should you use Photobucket?
You'll get wider exposure for your images as Photobucket is one of the widely used platforms where you'll discover millions of people searching for various images.
Although Photobucket has premium pricing plans to host and upload your images it also offers you a free account.
Each free account provides 2 GB of storage or space available for your content including images, videos, etc. That being said, the free account does not allow any image linking or 3rd party image hosting.
How to get started with Photobucket?
Here's the link to signup for Photobucket. Once you're logged in, you can upload images from your laptop, PC, or social media networks like Facebook and even from your mobile.
---
8. Shutterfly
Shutterfly offers you unlimited photo storage for free and it's the major reason why most people are using it as an image hosting and sharing site.
Features
Photo Books
Card & stationery
Prints
Gifts
Calendars
Wall & decors
Pros
Unlimited free photo storage
Cons
Limited download resolution
No in-app photo editing
Why should you use Shutterfly?
Do you want to save any number of images online? Shutterfly is the best place for you. They will NEVER delete your pictures which makes it amazing.
One cool thing about signing up for free with Shutterfly is that you can get 101 free 4×6 prints, 5 free magnets, one free set of address labels, and one free 8×10 art print.
Read: Top 15 Free Blog Sites for Creating Free Personal Blogs Really Quickly
How to get started with Shutterfly?
If you want to get started with Shutterfly, visit this sign-up link, enter your name, email address, and other details to continue. Upon activating the confirmation link from the email, you can start uploading your images.
---
9. Unsplash
Unsplash is a dedicated sharing stock photography that has access to over 100,000 contributing photographers. It generates over 9 billion photo impressions per month and they literally have a HUGE library of over 820,000 photos across their platform.
Features
Over one million curated photos
A community of 157,866 photographers
Simple License
High-quality content
Content for everyone
Something new, everyday
Unsplash for iOS
Pros
It is really free, forever
No signups required
Unsplash Instant (Extension for chrome)
Cons
Search results for specific keywords are not up to the mark
Why should you use Unsplash?
From travel to business to animals, you can literally find thousands of stock-free images that you can download for free. That's the biggest reason most people use Unsplash.
Besides that, it also lets you submit photos for free where you can show your name, get likes, and all the information on how many people have actually downloaded your photos.
Another best part is that you can also display your current camera equipment to tell people what camera you're using along with the lenses. Here's what it looks like;
As you can see above, you'll get all the stats such as;
Views on your photos
Downloads
Likes
And all other details
How to get started with Unsplash?
Visit this link to join Unsplash with your email address. You can also signup using your Facebook credentials.
---
10. SmugMug
Founded in early 2000, SmugMug is an online home for photographers for sharing billions of photos to stand out and shine.
A photographer intended platform, where you can keep your priceless photos secure in every sense like their pixel, access rights, in the cloud.
When it comes to keeping your memories safe, SmugMug follows the highest technical standards along with tools like password protection and privacy control.
It will allow you to showcase your photos beautifully and at the same time, you can share them with just a few clicks.
Furthermore, you can order personalized prints and gifts with ease.
Features
Customizable website
Unlimited photo and video uploads
Responsive design
Free mobile app
Detailed stats and analytics
Robust SEO tools
Pros
Drag-and-drop site customization
You can use your own domain
21+ modern, premade design templates
Backed up with Amazon Web Services
Password protection
Easy organization
Easy sharing
Prints and gifts
24/7 real-human support
Cons
Though there is a 14-day free trial after that you have to subscribe to their plans.
Why should you use SmugMug?
SmugMug is a wide-reaching community of photographers, by photographers.
If you are a passionate photographer and looking for extra inspiration or learnings in photography, then SmugMug is the right place for you.
Whether you are a memory maker, photography enthusiast, or any professional, with unlimited uploads it is an ideal platform for everyone.
How to get started with SmugMug?
Building a photo website or selling prints or downloads has never been so easy.
Click here to go on the SmugMug website and sign up for 14 days free trial.
Start creating your own customizable website with unlimited photo and video uploads.
After using the free trial period, you can opt for a plan based on your needs.
---
11. Amazon Photos
Amazon photos in an amazing platform backed by 24/7 customer support and top-notch Amazon security that lets its members store and share unlimited full-resolution photos online along with some specific video storage.
Upload individual photos or videos, upload folders, or create albums, directly from the web or with the desktop app easily.
Whether you want to share in a group, email, or share on Facebook, everything can be done with just one click.
Furthermore, you can order prints with ease.
Features
Unlimited photo storage with Prime membership
Secure private sharing with friends and family
Personalized prints and wall décor
Drag and drop to upload photos and videos
Pros
5 GB photo and video storage for free
Desktop App
iOS and Android app
Cons
Unlimited photos storage, Search & Filter, and Family Vault are available for Amazon Prime members only.
Why should you use Amazon Photos?
5 GB of storage free for every customer.
You can upload unlimited photos along with 5 GB of videos just by subscribing to Amazon Prime membership.
With Amazon phone apps (iOS or Android mobile apps), keeping your photos backup has become never been easier.
All the photos and videos on your phone get auto-saved in Amazon Photos so that you can delete them from your phone to free up phone space.
Moreover, you can schedule or upload all your photos directly from the computer (Mac and Windows) with the help of the Amazon Photos desktop app.
In addition to that, you can organize and edit your photos online.
How to get started with Amazon Photos?
Click here to get started with Amazon Photos and you will get 5 GB of storage space for free.
If you want more space then you can try their 30 days Prime membership for free which allows you to upload unlimited photo storage with 5 GB video storage.
Alternatively, there is a huge list of plans you can opt-in based on the storage needs.
You can choose from a 100 GB storage plan or a 1 TB plan – a 30 TB plan.
---
12. Dropbox
Dropbox is a cloud-based storage place designed back in 2007 to upload and store different types of files including photos with the sole purpose to keep all the files in synch within the team.
You can easily create sharable links to your files or folders and share them anywhere you want.
The people with whom you share the link will be able to access and even download if you permit them for doing so.
Cloud storage, easy file sharing, productivity tools, and content collaboration makes it the world's first smart workspace.
It helps to bring your team's content together and work in a centralized way to stay organized, focused, and in sync with their teams.
Features
Cloud storage
Best-in-class sync technology
256-bit AES and SSL/TLS encryption
Version history and file recovery
Advanced sharing permissions, including disable downloads
Advanced collaboration and productivity tools
Powerful administrative tools
Priority email support, Live Chat, and Phone support
Pros
Access files anywhere on the desktop app, web, and mobile app
Back up, recovery and version history
Share and collaborate on files
Cons
Only 2 GB space is provided in the free plan of Dropbox Basic
Why should you use Dropbox?
This is a more advanced platform for teams and organizations but from image sharing perspective you will get 2 GB storage space (free) to store and share photos.
There will be no compression and original images will be saved automatically.
How to get started with Dropbox?
You can get started with Dropbox just by signing up with your Google account. In Dropbox Basic plan you will get 2 GB of space for free.
Anytime you feel you want more space, you can upgrade to any plan available for individuals and teams where you will get at least 2 TB space.
---
13. ImageShack
ImageShack is an intuitive platform for managing your image files.
It lets you browse & upload or drag n' drop or even use a direct URL to save all your image files in just one click.
Its in-built resize feature facilitates you to resize your photos in different proportions while uploading automatically.
You can easily organize your images in albums with proper authorization (Public, Private, and Private with password).
Features
Unlimited space
Ad and spam-free
Privacy controls
Share via Facebook, Twitter, Pinterest and many more
Share photos and albums via direct links
Follow friends, family & photographers
Custom watermarking
Real human support
Pros
User-friendly and free platform
30 days of free trial (Premium plan)
Flexible monthly or annual fee
Unlimited space
Full privacy controls
Ads-free platform
Built-in resizing
25MB file size per image
Free mobile app
Cons
Some of the features are not available in the free account and you have to upgrade your account to access them.
Why should you use ImageShack?
This is an easy-to-use image hosting site that allows you to upload and share your photos with some specific people and even across social media platforms.
How to get started with ImageShack?
All you need to sign up for a free account and you are all set to upload unlimited images for free with full privacy rights, and no ads.
---
14. Exposure
Exposure is a modern platform for photographers and visual storytellers to create and share their unique photo stories.
It offers all the powerful tools and rich features to ensure your published stories look beautiful on any screen.
Features
Unlimited photo uploads
Auto-image resizing
Embed your media (Tweets, Facebook posts, YouTube videos and more)
Rich text formatting
Built-in mailing list to build your audience
Use your own domain name
Pros
A responsive platform that makes your stories look beautiful on any device.
You can host your exposure site on any domain name you want.
Cons
In the free plan, you are allowed 3 published stories only.
Why should you use Exposure?
If you are a photographer or storyteller who loves to share your unique stories through photos then Exposure is for you.
How to get started with Exposure?
All you need to sign up on exposure and you are ready to create, discover, and search exposure stories.
---
15. We Heart It
We Heart It is one of the popular image-based social networks where you can collect and share photos with others and organize your images into collections.
We Heart It was founded by Fabio Giolito in 2008 and it currently has over 45 million users worldwide which makes it one of the widely used image-sharing sites.
Features:
Explore trending topics in any niche
Discover and follow top influencers, trending topics, and collections
Download and save your favorite images
Upload photos and edit them using their built-in photo editor
Pros:
With a premium subscription, you can download unlimited watermark-free images
Top posts are promoted and shared with their millions of users (which means if your images get more "hearts", they can potentially attract a ton of visibility)
You can also write articles and share them with your followers on the We Heart It platform
It is 100% user friendly and easy to join
Cons:
Sometimes the platform gets unstable while uploading and downloading images
Why should you use We Heart It?
If you're looking for an image sharing platform where you can discover inspirational quotes, fashion, photography, wallpapers, travel, and more – We Heart It is a great choice for you.
How to get started with We Heart It?
You can visit the link to sign up for We Heart It for free You can sign up for this platform in multiple methods including Gmail, any other email account, Facebook, Twitter, etc. It's totally free to join. Once your account is activated, you can start uploading images.
---
16. 1x.com
1x.com claims to be the world's largest curated photo gallery online. Their vision is to gather the best photography in the world in one place.
Features:
You can sell your photos once they're approved to make money from their platform
Upload photos
Sign up for free
Pros:
All your images get curated and they allow uploads to different categories like wildlife, action, and more
You'll also get feedback about your images from their team of curators
You'll get massive exposure once your images get accepted on their platform
Cons:
Every image you see on their platform is carefully selected by their team of curators (so you need to upload the very best photos to get accepted on their platform)
Why should you use 1x.com?
If you've access to the best images (owned by you), 1x.com is one of the best platforms to upload your images to get more recognition worldwide.
How to get started with 1x.com?
Here's the link to sign up for 1x.com to start submitting your photos on their platform to get more exposure. You should enter a valid email address where you can receive email and a password with at least 8 characters.
---
17. Cluster
If you're looking for a private image sharing platform to share photos with your family and friends, away from social media – Cluster is the RIGHT platform for you.
Features:
Private & secure
Free to use
Easy to join
Access to relevant notifications
Pros:
Create your own space with family or friends to share your photos privately
Access to apps (both android and iOS)
Share, comment, and connect with your people away from social media
The ability to create as many albums as you like and invite only the people you choose
Cons:
For bloggers and webmasters who're looking for image sharing sites to build links, Cluster is NOT so much useful because it's mostly used as a private network to share images
Why should you use Cluster?
If you want to create a group for anything you want and share it with your friends and relatives (or coworkers) for private access, Cluster is a great choice.
How to get started with Cluster?
You can use this link to sign up for Cluster to start creating albums to share your photos privately with anyone you want. You can also use your Facebook account to quickly sign up for their platform.
---
18. Postimage
If you're a blogger who's looking for free image sharing sites to build links, Postimage is a great choice for you. It is an easy-to-use and reliable free image host and a great platform for linking to blogs, message boards, and other websites.
Features:
Ability to upload by URL
Access to website plugins
Access to Windows app
Pros:
You can get permanent links for Facebook, Twitter, message boards, and blogs using this platform
Fast and reliable free image hosting platform
There's no registration or login required as you can submit your images directly
You can upload unlimited images per post and they will stay on their platform forever (unless you delete them)
Cons:
Why should you use Postimage?
If you're looking for a free image hosting platform to host your images and build links to your website online, Postimage is the #1 platform for you.
How to get started with Postimage?
Click on this link to sign up for Postimage where you can enter your email and a password will be sent to your email. Upon getting the password, you can log in to start uploading unlimited images.
---
19. ImgBB
ImgBB is a popular free image hosting platform where you can upload pictures and host your images online for free. It also offers integration solutions for uploading your images to forums, message boards, blogs, etc.
Features:
It allows you to store jpg, png, gif, tiff, and more and these files can be up to 32 MB in size
Gives you access to direct image links
Pros:
Easy to convert images into URLs
Free image hosting and sharing service
Drag and drop you want to upload your images
Cons:
Why should you use ImgBB?
Searching for a free platform to host your images and build backlinks to your website for free? Then, you should most probably try ImgBB.
How to get started with ImgBB?
Visit this page to create a free account. Once you have an account, you can manage your images and also create albums. You can also use your Facebook or Twitter account to create a free account.
---
Pros And Cons of Image Sharing Websites
Are you wondering about what kind of pros and cons do photo-sharing sites have in common? Let's discuss the good and bad things about these sites.
Pros:
Increase traffic to your websites
One of the best reasons to use photo-sharing sites is that you can drive traffic by using links to your websites or blogs within your images.
For example, Pinterest allows you to post the URL on every image that you pin. That way others can then click on your links (through pins) to visit your website. You can also link to your social media profiles such as a Facebook page or Twitter account.
There are few other images hosting websites like Flickr doesn't allow you to directly include links to your sites or other pages but you can promote your business by embedding logos of your website name or business address and so on.
Whether you know it or not, search engines can read images (the image file names, alt tags, etc) and that's how they can rank your images in Google search results. By using photo hosting sites, you can bring traffic from Google search which improves overall exposure to your images, business, websites.
Easy to use and cost-effective
Photo sharing sites are straightforward to use as you need to sign up, log in, and start uploading your images. Almost all of the above sites are free to use, and a few of them ask you to pay more as you upload more images which makes it cost-effective.
Potential income from images you share
There are a ton of sites like Shutterstock, Pixabay, Dreamstime, etc which allow you to earn income by selling your photos, images, and so on through their platforms.
Websites like Shutterstock, Pixabay are known globally and they help you display your images or photos in exchange for a commission. You can earn a decent amount of money just by selling your stock images online.
Cons:
There are so many instances of people stealing your images and not giving any credit to your images
If you're uploading images on sites like Unsplash, anyone can download and use them however they want (so be sure to know such things before using and uploading images on any of these sites)
Few images hosting sites charge your bucks depending on how many images you're uploading and what your images size is (so make sure to check out those things before you proceed further)
---
FAQs | Image Submission Sites 2022
Here's a list of some of the frequently asked questions around image sharing sites.
What is an image sharing site?
Image sharing site allows you to upload, download, and share images online effortlessly. Some of the examples of image sharing sites include Pinterest, Instagram, Unsplash, etc.
Where is the best place to store photos online?
One of the best platforms to securely store your photos online is Google Photos. It is a photo sharing and storage service developed by Google to store your photos which offers 15 GB of free storage and you can choose to automatically back up all your photos online.
Can people see my Google Photos?
No, all the photos stored on Google photos are private and no one can see until you share them with anyone intentionally.
What are the best free image sharing sites?
You can go with Pinterest and Instagram if you want to post and upload images regularly. Google photos is another excellent platform to store a large number of files for free.
What is the best photo sharing site for photographers?
500px, Shutterstock, Etsy, and SmugMug are some of the best sites to grow as a photographer and build your career to sell photography online.
Do Google Photos stay forever?
Yes, Google will keep your photos as long as your account is still active. So yes, your photos uploaded to Google Photos are safe and they'll stay on their servers forever (unless you delete or close your account).
What is the best image sharing site?
Instagram and Pinterest are both popular image sharing platforms that have millions of users worldwide. Besides them, 500px and Flickr are two more widely popular platforms to upload images online.
Browse more Blogging Resources:
---
Final Thoughts on High DA Image Sharing Sites
Image sharing sites like Instagram, Flickr, Pinterest, etc. give you HUGE exposure. Not only you can showcase your images but also you can provide links to drive more traffic to your stores, apps, websites, and so on.
So did you find this list of top image sharing sites useful? Are you going to use any of the above sites to start sharing your images online for more traffic and exposure?
Did we miss any of your favorite photo-sharing sites on the list? Please share your thoughts in the comments.