Are you looking for WPX Hosting coupon for 2021? If you're searching for WPX Hosting promo codes to save more on their hosting plans, your search ends here.
We are using WPX since 2016 and we REALLY love their hosting features. In fact, we've teamed up with WPX to give an exclusive offer for you where you can get 50% instant off on their hosting plans for first month. Sounds great?
In this post, you'll find out how to use WPX hosting discount coupon code to get 50% off. You'll also discover why should you even invest in their hosting plans along with pros, cons and so on.
Click here to activate the deal to get 50% FLAT discount on WPX (use our personal promo code BloggersPassion (caps matter) to get 50% INSTANT discount for the first month on all of WPX plans)
WPX Hosting Coupon Code January 2021: Get 50% OFF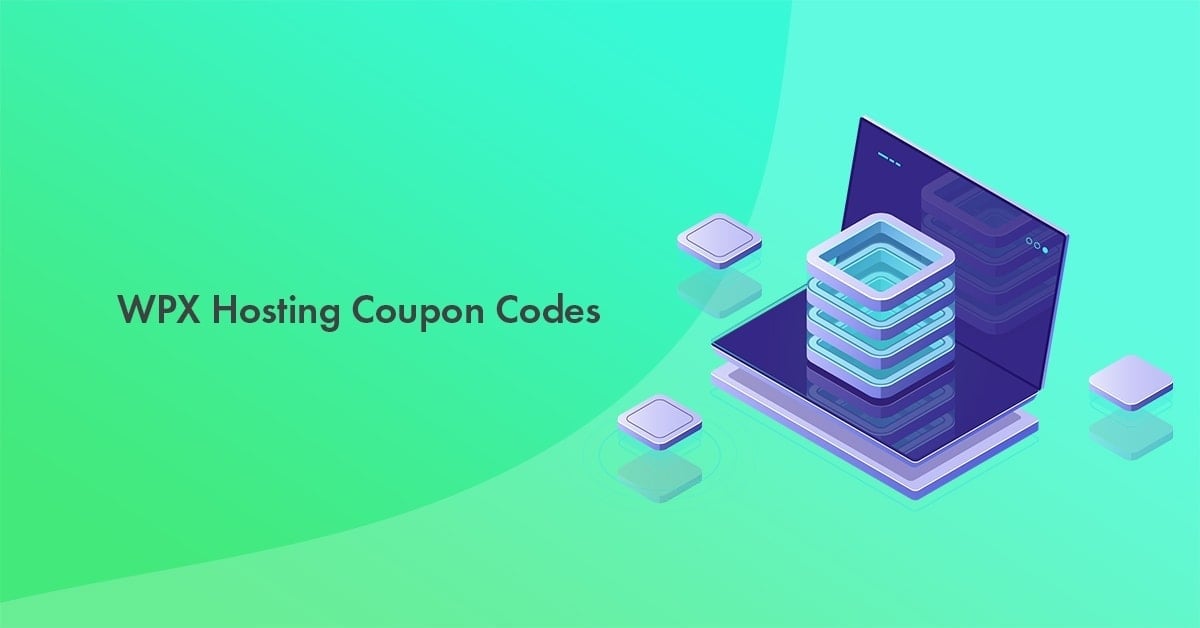 | WPX Hosting Plan | Coupon Code & Savings | Link to Get 50% Discount |
| --- | --- | --- |
| Business | BloggersPassion ($12.49) | |
| Professional | BloggersPassion ($20.83) | |
| Elite | BloggersPassion ($41.58) | |
How to use WPX Hosting Coupon Code to Get 50% Discount?
Here's a simple step by step tutorial on getting 50% instant discount on WPX.
Step 1: Click on this special link (and you'll be redirected to WPX Hosting coupon home page).
Quick note: We have tied up with WPX to provide you exclusive 50% discount WPX Hosting deal.
Click on Host My Website button as shown above.
Step 2: If you want to get 50% off on the first month hosting, simply select their "Monthly" option.
Choose your plan pick one among the 3 according to your website needs and click on Get Started to continue. You can host your site either in the USA or UK datacenter.
Step 3: In this step, select your choice. If you're moving your site from an existing web host, you can enter your domain and they will migrate your site for free. If not, you can register both domain and hosting.
Step 4: This is the most important step as you'll be getting 50% instant off on WPX. As we already said above, you can get 50% instant off on their monthly plan. So please pick monthly billing cycle and enter promo code as such BloggersPassion (caps matter!) and click on continue. It looks something like this.
That's it, you've successfully applied the promo to get 50% discount on WPX monthly hosting plan.
As you can see above, after the WPX Hosting coupon code applied, you'll see 50% instant discount on their first month hosting.
Now, if you're still thinking about using their hosting, let's dive into the details of why use WPX along with pros and cons.
Why use WPX hosting? Top 3 reasons to consider WPX
Here are the top 3 reasons to pick WPX hosting over other hosting options.
1. Blazing faster servers and top performance
There's a reason why we put this #1 in the list. The #1 reason for us to migrate Bloggers Passion from HostGator to WPX is this: we needed faster loading sites.
Just have a look at our site's speed as it loads within half a second!
Whether you know it or not, if your site takes more than 3 seconds time to load, majority of the visitors abandon your site. So why leave your traffic, leads and sales to your competitor sites which load extremely faster?
Here's where WPX offers great help as it offers blazing fast servers and they recently also introduced the WPX cloud feature which makes your site really faster and more secure.
2. 30 seconds customer support assistance
There's no point for going for a hosting service that doesn't offer you great customer support assistance. I had terrible hosting experience with HostGator customer support team as they never replied on time and least bothered about solving hosting related issues.
The sad part is, most of the affordable hosting companies customer support assistance sucks. It's a BIG problem if you are new to blogging. Why? You might end up playing with your website's custom design or someone might insert malicious code into your site. Then, you'll have to mostly rely upon the customer support team from your hosting service.
Here's where WPX comes into play which has an average 26 sec response time. Yes, you heard it right. Their customer support live chat is just super fast and they respond to you within 30 to 40 seconds.
You can give a try to experience how fast their customer support team is by visiting their website and starting a conversation through live chat. Go give it a try and ask any hosting related questions about WPX if you've any.
3. Free SSL, backups, free site migrations and so on
One of the major reasons to go for WPX is because it offers you SSL certificates for free which makes your site go from http to https version with just a click (you can do it from your WPX dashboard after signing up or you can also seek assistance from customer support).
Not only that, WPX also offers free backups. They create backups of all websites hosted on their hosting environment on a daily basis. The best part is that they are securely kept in a separate server for 28 days. By using their manual backup tool, you can easily access the system backups at any time and restore them whenever you want. It's as simple as that.
If you're hosted somewhere else and looking for help to migrate to WPX, you don't need to worry. They offer free website migrations which are done by their expert team. All the site migrations are done within 24 hours at free of cost.
Above all, WPX is the #1 web host on both G2 Crowd & Trustpilot!
Not just on G2 Crowd & Trustpilot, WPX got great applause from other bloggers, SEOs and raving reviews on social media platforms as well!
So yes, when the REAL customers are happy with WPX, you will also feel the same. After all, Bloggers Passion is hosted on their servers for 5 years now.
So what are you waiting for?
Click here to activate the deal (use our personal promo code BloggersPassion to get 50% INSTANT discount for the first month on all of WPX plans)
WPX Features List
Let's now talk about some of the incredible features offered from WPX.
Unlimited site migrations (all of your site migrations are manually done by WordPress experts for free)
No increase on plan renewal
Full backup manager (up to 28 days)
Staging area is offered
Free SSL certificates with all the plans
Unlimited email addresses
Free malware removal (which is performed daily)
UK and the US location options
Offers you 30 days money back guarantee
99.95% Uptime Guarantee
1-Click WordPress Installations
Offers you DDoS Protection
Offers WPX Cloud CDN for faster website loading times
Offers you super fast customer support (including 24/7 live chat option)
Pros And Cons
If you're wondering about the pros and cons of WPX hosting, here are few of them. Let's start with the pros first.
Pros of WPX
High performance website hosting environment
Super fast customer support which won't take even 30 seconds at an average to respond to the customer queries
Blazing fast speeds with their SSD storage
Recently introduced WPX cloud feature which makes your site performance even faster and secure
Amazing pricing plans which are comparatively better than competitors like WP Engine
Easy to use dashboard (even if you're a newbie, you can find everything easy ranging from installing WordPress to managing your files to installing SSL certificates as most of them are just one click away)
Monthly hosting plans are also available (which start at $20.83 per month where you can install up to 5 sites)
Free website migration service is available and also offers you SSL certificates for free
Free daily malware removal is available
They also offer fixed for you guarantee where their customer support will fix your site for FREE if it is affected with any security vulnerabilities
Cons of WPX
Offers limited bandwidth (so you'll have to keep an eye on your website's bandwidth to run smoothly)
Bit expensive pricing plans (especially for beginners who are starting out). But you get what you pay for, and spending on WPX is worth every penny at least in our case
What's Our Take On WPX Web Hosting? Is It Worth Your Money?
WPX is the superior hosting site that we've been using on Bloggers Passion for a long time (more than 5 years now). And we've contacted their customer staff multiple times for hosting related assistance and they NEVER disappointed us. The best part is they are really responsive and provide help within 30 seconds.
Just have a look at the following screenshot to get an idea about how fast their support assistance is.
As you can see above, they offer you 24/7 live chat option and they will solve your web hosting related issues as soon as possible.
So if you're looking for a customer-friendly and professional web hosting customer support, don't look beyond WPX.
Be it migrating your site or installing SSL certificates or enabling cloud based environment on WPX, they will assist you in every possible way. If you're looking for a reliable, faster and secure hosting environment and not bothered about shelling out a few extra bucks, WPX web hosting is a great choice for you.
So what are you waiting for? Go use the WPX hosting promo code using the below link to get huge discount on the first month hosting plan and you'll never regret it.
Grab WPX promo code to Get 50% Instant Discount (use BloggersPassion coupon code to get 50% off on the first month hosting)
FAQs About WPX Hosting Coupon for January 2021
Here are few important questions you might want to know about WPX hosting discount for 2021 and beyond.
1. What's the best WPX hosting promotional code to save money?
You'll get 50% discount(for first month) instantly when you use the WPX hosting promo code BLOGGERSPASSION and you need to go through this link to be able to activate the WPX hosting promotional code to save 50% off on the first month of your hosting.
2. What are all the pricing plans available in WPX?
WPX currently offers the following 3 pricing plans:
Business ($20.83 per month and you can host up to 5 websites with a bandwidth of 100 GB. You will also get 10 GB disk space of storage space)
Professional ($41.58 per month and you can host up to 15 websites with a bandwidth of 200 GB. You will also get 20 GB disk space of storage space)
Elite ($83.25 per month and you can host up to 35 websites with unlimited bandwidth. You will also get 40 GB disk space of storage space)
3. Is website migration from other hosting service to WPX free?
Yes, WPX offers free website migration service. It doesn't matter how many sites you've, you can use this service to migrate your site from your existing hosting to WPX hosting environment at completely free of cost. This will be usually done within a day.
4. Which is the better hosting provider among SiteGround Vs WPX hosting?
If you're reading Bloggers Passion hosting reviews for a while, we're big fans of both SiteGround and WPX and if you're looking for the best hosting among SiteGround vs WPX hosting, let us simplify the decision for you.
Go for SiteGround if you're a beginner with limited traffic and looking for affordable hosting plans. Go for WPX hosting if you're a seasoned blogger who's getting decent traffic and looking for FASTER and highly secure hosting.
5. Can I get SSL certificates with WPX hosting?
SSL certificates turn your http version site into https secured version. And yes, WPX offers SSL certificates for free.
Once you're set up an account with WPX, you can easily assign SSL certificates to your new and existing domains just with one click from the dashboard. So you don't have to worry much about the technical part of assigning and installing SSL certificates when you're on WPX. If you find any problems, you can just seek their customer support assistance and they will do it for you.
6. What if I'm not happy with WPX hosting plans?
Does WPX offers a refund policy? Yes, WPX does offer a refund policy of 30 days. If you select MONTHLY payments, you will be entitled to a full money-back guarantee BUT only the first monthly payment and NOT on later monthly payments. If you've selected annual plans and not happy with their hosting, you can get your full money back if you ask for a refund within 30 days.
For example, if you've signed up for WPX plans on January 1st on a 1-year annual plan, you can obtain a FULL annual payment back in the first 30 days – up to January 31st of that year (after joining BUT after that 30-day period you will no longer be eligible for that full refund).
7. What is the WPX Hosting 'Fixed For You' guarantee?
If for any reason your site faces any technical related issues or hosting related issues, or even if your site gets hacked with malware attacks, WPX fixes it for you at free of cost. Yes, that's what WPX hosting fixed for you guarantee is all about where you get full customer satisfaction.If you ever face any website related issues, you can get in touch with their customer support team through live chat and they will fix your issues mostly within a few minutes (for free).
8. What happens if I exceed my bandwidth limit on WPX?
Every hosting gives you a certain bandwidth limit (even those hosting sites that say "unlimited bandwidth usage") and when you exceed the bandwidth limit, most hosting companies simply suspend your hosting accounts.
If they don't let you know before suspending your hosting accounts just for using excessive bandwidth, you're in the wrong hands. Here's where WPX comes into handy where they offer you all the possible solutions to lower your bandwidth consumption by using various stuff like plugin configuration, caching, compression, enabling a CDN, or reducing resource intensive content.
So what are you waiting for? Go grab WPX hosting promo to Get 50% Instant Discount (use BloggersPassion coupon code).
9. WPX Hosting Vs Kinsta: which is better?
WPX pricing plans start at just $20.83 per month whereas the Kinsta hosting plans start at $30 per month.
WPX basic plan allows you to install up to 5 websites whereas you can install only 1 site on Kinsta basic plan.
Both WPX and Kinsta basic plans provide you the same storage space of 10 GB. Other common features include SSD storage, free website migrations, CDN, automatic daily backups, 24/7 technical support, free malware removal, free SSL certificates, staging environment and so on.
So if you're looking for affordable managed hosting plans, WPX is better than Kinsta.
Read: Unbiased WPX Hosting Review with 50% OFF
Read: How to Start a Blog in 2021 [Step by Step Guide]
Claim Other Hosting Coupons:
Bluehost Coupon: 66% OFF | HostGator Coupon: 60% OFF | HostPapa Promo Code: 77% OFF | Namecheap Promo Code: 86% OFF | Hostinger Coupon Code: Instant 90% OFF
Final Thoughts on Using WPX Hosting Discount
So should you really use their WPX Hosting coupons to grab their hosting? If you're looking for a faster, reliable and secure host, go for it.
WPX is undoubtedly one of the most reliable and secured hosting companies in the world. If you're finding it bit expensive, you can easily pick their monthly plans (so you'll have the flexibility to pay monthly instead of yearly!). In fact, we've been hosted on their hosting servers since 2016.
Important: Please use our personal promo code BloggersPassion (caps matter). It will give you a 50% INSTANT discount for the first month on all of WPX plans.
So what are your thoughts about WPX hosting discount? Did you like the promo code mentioned above useful? Let me know your thoughts in the comments.