If you are looking for quickest ways to make money from online or your blogs, then this post about amazing websites that pays is a real treat for you.
If you are someone who is struggling to make money, I highly suggest to go through the list thoroughly. Aim for one after the other until you find the right one that pays enough.
Websites that pays to blog are usually those paid platforms where you will be writing sponsored posts for advertisers. Websites that generally pay you to blog are also great marketplaces for buying and selling paid reviews on top blogs in any niche.
So without further ado, let's discover few of the incredible and genuine get paid to blog websites which can be used by Indian and bloggers from the rest of World.
10+ Amazing Websites That Pay You for Simple Online Tasks
1. Swagbucks

Swagbucks is one of the most popular rewards programs that give you free gift cards and cash for the everyday things you already do online such as shopping online, watching videos, filling out surveys and the list goes on.
If you're looking for free cash back or gift cards to redeem online, Swagbucks is definitely a great platform for you!
How does Swagbucks work?
Here's how it works. You simply need to shop online, watch entertaining videos, search the web, answer surveys and find great deals to earn your points. You can then redeem all your points for gift cards to your favourite retailers like Amazon and Walmart.
If you're not interested in gift cards, you can even get cash back from PayPal.
💰 How much money can you make from it?
A $5 gift card that costs 450 Swag bucks means that each swag buck is almost worth 1.11 pennies. There are a ton of ways to make money from Swag bucks, but most of the simple and free tasks earn you between 1 and 15 buckaroos which means, you earn around $0.01 to $0.15.
How to make money from Swagbucks?
There are so many ways you can make money from Swagbucks, here are few of the ways;
Playing games
Shopping online
Answering surveys
Earn SB points when you search the web using Yahoo
Get free gift cards when you check out exclusive deals and offers from well-known brands
Watching videos and the list goes on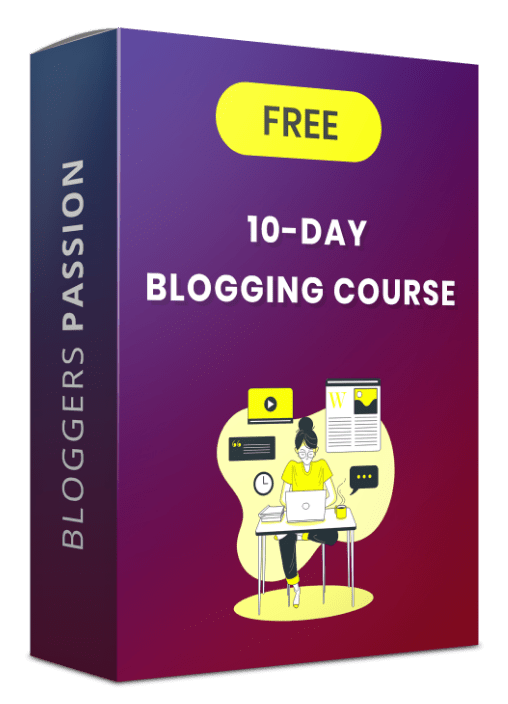 Learn How to Start Your OWN BLOG & Start Making Money (WORTH $197)
2. Tester Work
Tester Work is an amazing online platform to earn money testing apps and it also has a HUGE community of over 20,000 people who're testing apps throughout the world.
How does it work?
You first need to create a profile, you should also let them know what devices you have and pass their short QA test.
Once you're done with it, you can test apps and websites where you'll be invited to new testing projects by email after you complete registration. Your job as a tester is to report bugs or complete tests cases and you'll earn money.
💰 How much money can you make from it?
There's no limit on how much you can make but the payment process works like this. The amount you will be paid per app test is dependent on the test invitation you receive by email. Depending upon the test invite, you will be paid for every approved bug or a fixed amount for the test case execution.
You will be paid at the end of every test cycle in US dollars. It usually takes approximately 2 weeks to receive your payment following the test cycle.
How to make money from Tester Work?
You can use Tester Work to make money for the bugs you report. If you are a QA professional, you can increase your income. You can test in your free time and you can test on as many available projects you want from every industry.
---
3. Grab Points
Grab Points is one of the best websites that pay you for doing online activities like watching videos, taking surveys, completing offers, downloading apps and so on.
How does it work?
There are so many companies out there which hire GrabPoints to offer online activities like surveys, watching videos etc where you can you earn points for completed surveys or watching videos.
Once you are done with that surveys and once you've reached the minimum amount of points required, you can redeem your earnings as cash or gift cards.
💰 How much money can you make from it?
It completely depends on what activities you do on their website. One GrabPoint is worth $0.001 USD and to convert GrabPoints into cash, simply redeem Paypal (3000 points for $3) or Skrill (5600 points for $5.00) in their rewards store.
That being said, there are people who earn 10,000 – 20,000 GrabPoints a day, so there's no limit on how much you can earn.
How to make money from Grab Points?
Here are some of the ways you can use the site Grab Points to earn money online.
Paid trial offers where you can refer people to try paid trial offers
Non-paid trial offers where your credit card may be billed once the trial period is over (you can cancel anytime you want)
Visiting websites (you might always want to do things like registering, providing your email address, or answering a survey and so on)
Testing apps
Taking cashback offers and so on
4. Fusion Cash
Fusion Cash is another top website that pays you to do several things online including paid to click, filling out surveys and so on.
How does it work?
Here's how it works on FusionCash. You just need to register which is completely free and select any of the money making ways including paid surveys, paid videos, paid radio, paid to click, paid tasks, cashback shopping, paid to search, and more.
💰 How much money can you make from it?
The money you make from FusionCash completely depends on the type of activities you choose (such as paid to click, surveys, paid to watch videos and so on).
To put it simply each offer has different terms for completion, which are usually listed along with the offer description, so you get paid according to the task you choose and finish.
How to make money from Fusion Cash?
You need to register first and then select any offer from their wide range of options. You will get paid depending upon the task you complete. That said, here are few offers which are available on FusionCash.
Paid To Click
Paid Videos
TapResearch Daily Survey
Target Red Card
TrialPay Offers
VIP Voice
5. Transitions Abroad
Transitions Abroad is an online travel guide which offers paid writing gigs and it's also one of the best websites that pay you to write.
How does it work?
TransitionsAbroad.com is a leading website for travellers who want to extend their time on various aspects of life including work, study, volunteering, living or of course travel! Here's where you can get paid by writing articles to them.
💰 How much money can you make from it?
Payment for freelance articles is upon acceptance, ranging from $75 to $150 for an article with over 1200 to 1500 words. They also estimate the value of your article based upon how much traffic they will generate over time.
The average payment is $100 and mostly the articles which are really in-detailed get a pay as much as $150.
How to make money from Transitions Abroad?
Here's how you can submit your articles to the site (you'll get paid once your articles get published). You need to send your articles to [email protected]. You can attach only Microsoft Word or link to Google documents.
You should mention contact information, including your name, address, phone number, and email address at the beginning of your article.
6. Inbox Dollars
Did you know that since 2000, InboxDollars has paid over $57 Million in cash rewards? Yes, Inbox Dollars has paid over $57 million dollars to its' members for doing everyday online activities such as watching videos, playing games, filling out surveys and on.
How does it work?
You can do online activities such as taking surveys, watching videos, shopping and more and you'll get paid for each activity. One of the best examples is you can earn money for watching a wide variety of videos including cooking videos, celebrity interviews, product reviews, entertainment, and more.
💰 How much money can you make from it?
There's no cap on how much money you can make. You simply choose an online activity and get paid for your work.
How to make money from Inbox Dollars?
There are so many ways you can earn money from Inbox Dollars, in fact, you can also get access to free coupons for groceries, home, beauty etc and use them to save money on your everyday purchases.
Not only that, but you can also earn cash back in your account for every coupon you redeem. Did we forget to say you can instantly earn $5 for signing up and creating an account on Inbox Dollars?
7. GreenPanthera
GreenPanthera an online cashback site that also lets you earn by taking surveys and completing offers where you can also register for free and earn $5 registration bonus.
How does it work?
It offers many opportunities such as the poll of the day, surveys, and other tasks which you can access by simply logging into your account and select the "earn" tab where you can choose any activities that you want to do such as a poll of the day and finish the tasks to get paid.
💰 How much money can you make from it?
You can earn cash for surveys, shopping, offers and more and you'll receive cash to your PayPal account. That being said, you must have a minimum of 30$ in order to redeem your rewards. Withdrawals take 4 to 10 business days to process. You may redeem your rewards with Paypal.
How to make money from GreenPanthera?
As said above, Green Panthera offers a ton of choices in their "earn" tab section to help you make money. Apart from that, you can also earn by shopping online where you simply click on their links to enter the store, shop, and you will receive a rebate based on how much you spent at that store.
8. iRazoo
iRazoo is a wonderful rewarding rewards program where you can do simple tasks like watch videos, surveys, playing games etc to earn money online.
How does it work?
iRazoo provides a ton of offers include new product trials, play games, watch videos, email submits, magazine registrations, and many more. Every time you complete an offer you earn iRazoo Points. You can then turn that points into money or online reward points you can use in stores like Amazon, Target and so on.
💰 How much money can you make from it?
You will earn FREE iRazoo points by entering promo codes, completing daily goals, using iRazoo search, reading our blog, and reading their emails and you can simply turn those points into cash from PayPal. When you earn 3,000 iRazoo Points, you can exchange them for your first reward.
How to make money from iRazoo?
Here are some of the ways you can use iRazoo to make money from online;
Download apps (where you need to download various apps and you'll get paid depending upon the app you download)
Watch videos (where you'll get paid for every single video you watch)
Paid surveys (you'll be making money by filling out surveys)
Complete offers (iRazoo offers allow you to earn iRazoo points for each offer you complete)
Play games (if you're a gaming enthusiast, you can get paid for doing so as there are a wide range of games you can use to play and earn online)
Recommended: 15 Best Gaming Affiliate Programs to Promote from Today
9. GetPaidTo
GetPaidTo is another incredible websites that pay for your online shopping with cashback, voucher codes, discounts and special offers and you can also earn money by doing simple tasks online.
How does it work?
GetPaidTo gives you GetPaidTo (GPT) reward points where you can earn GPT points for simple tasks such as completing surveys, watching videos, listening to the radio and so on. You can then turn those points into money which you can later withdraw from PayPal.
💰 How much money can you make from it?
There's no limit. For every 500 points, you'll get $1 rewarded for your time. It's as simple as that.
How to make money from GetPaidTo?
You will be paid once the amount you have earned in points and/or saved in cashback reaches your Minimum Payout Amount.
Please check this amount in your settings as it is automatically set to £10 or $10.
Should you wish to amend this amount, please go to My Account > My Settings > Payout Settings and then scroll down to the Minimum Payout Setting.
10. Become a YouTube streamer (make money from PubG)
Did you know that you can make a ton of money by live video streaming your gaming videos on YouTube? PubG is the fifth-best-selling video game which has over 50,000,000 units sold out throughout the world.
There are so many YouTubers who are live streaming their videos while playing games like PubG and making money.
How does it work?
You need to create a YouTube channel (make it relevant to any game you're interested, find a trending game such as PubG). Start uploading your gaming videos. Make sure to find out other relevant channels to comment on (to get people to visit your channel and videos). That way you can increase your video views, subscribers, fans and so on.
Once your channel starts getting more views and subscribers, you can start YouTube video streaming where you can go live and upload your gaming videos so others can chat live and like your videos.
💰 How much money can you make from it?
There's no limit on how much money you can make it. There are people who're making thousands of dollars through video game live streaming on YouTube.
How to make money from YouTube live gameplay streaming?
Here are some of the ways you can make money from YouTube live game streaming.
By accepting money donations (such as PayTm, PayPal, bank transfer as you need to include your mobile number or account details in the video description or within your videos so your fans can donate the money)
By using YouTube AdSense ads (so you make money every time when someone watches your ads or clicks on them)
By collaborating with other people, brands and so on where the sky's the limit on how much money you can make
FAQs About Websites That Pay in 2023
Here are a few important questions you might want to know around websites that pay in 2023 and beyond.
What are the best websites that pay you to watch ads?
Here are some of the best websites that pay to watch ads:
→ CashCrate
→ National Consumer Panel
→ QuickRewards
→ InboxDollars
→ MyPoints
→ FusionCash
Where to find websites that pay for blogging?
You can use the following websites that pay you to blog:
→ Problogger.com
→ Freelance Writing Jobs
→ Fiverr
→ UpWork
→ Authority Blogger Forums
What are the legit online survey websites to earn money in 2023?
Here are some of the legit online survey websites you can use to make money online by filling out simple surveys.
→ Swagbucks
→ MySurvey
→ OnePoll
→ i-Say
→ Panel Opinion
→ Toluna
How can I get paid for coding from home?
Try doing freelancing as there are so many sites ranging from Fiverr to UpWork. If you are good at coding and are able to get a few freelance projects done you can start earning from home. You can also work for startups that allow you to work from home.
Apart from that, you can compete in coding competitions by using sites like Free code camp where you can earn money by winning them. There are a couple of sites like vworkers.com wherein you can bid for work and if approved, you will get paid upon completion of the project.
How to get paid for writing or blogging work?
There are also websites where you can get paid to write online.
Before getting into the details, you must know how all this stuff works. So here's how it works.
You will need to submit your blogs on these networks. Some of these sites don't even ask for a blog. So it's optional!
You should have a Paypal account as most of getting paid to blog websites send payments via Paypal to its publishers. With some paid blogging networks, you can ask for a check even. You can expect to earn $5 to $500 or even higher, which depends upon your blog popularity and advertiser's paying capacity.
Read their guidelines carefully, do the work and get paid! It's as simple as that.
With new AI content writing tools, blogging, and copywriting are becoming easier than ever. However, make sure they you aren't over-reliant on these tools and that every copy you write is edited and tailored to your readers.
If you are also one of those like me who believes get paid to blog websites can really help you in making a great amount of income from your blog, here is the ultimate list of website that pays you good bucks.
Funds for Writers
This is one of the largest writers communities with over 40,000 active subscribers on it. You will get paid for writing quality content. They also give priority to the originality, ideas, word count etc. It is the BEST website that pays you good money for every piece of article that gets published.
Here are their payment rules.
PayPal – $50 for unpublished original articles; $15 for reprints.
Via check – $45 for unpublished articles; $10 for reprints.
Make A Living Writing
This is a great blog itself run by Carol who is a full-time professional blogger cum writer who makes a lot of money from blogging. Her blog is a great platform for budding writers who want to make money by writing detailed and quality content.
She usually pays around 75 to 100 dollars for every post that gets selected.
WiseBread.com
If you have in-depth knowledge about personal finance topics, you can start writing for Wise Bread. WiseBread.com is a strong community around personal finance and it uses to receive 1.8 million page views every month. They are doing revenue sharing on the earnings that are coming from your submitted contents.
While applying, you have to send 3 samples of your work containing 500 words each at least on a topic.
Fiverr
Fiverr.com is a great website where you can make money while selling your writing skills. Each gig on this website has a fixed price of $5 and once you finish any of your gigs, $4 will be credited into your account and rest of $1 will be going into Fiverr account. You can withdraw earnings from this website into your Paypal account.
The more gigs you sell and more positive reviews that you are getting from buyers will end up helping you earn more money with this micro gigs website.
Recommended: Top 10 Fiverr Alternatives worth trying in 2023
Read: Fiverr Reviews 2023: Is Fiverr Legit & Safe?
ReviewStream
Review Stream website allows us to make some extra money by submitting our review on their website. You can make $1.50 or even more per submitted review depending upon your review quality and a number of votes it's generated. You are not supposed to use the same review on your blog as it may result in termination of your account from Review Stream network.
Recommended resources around making money:
---
Final thoughts about the top websites that pay in 2023
The above list of amazing websites that pays you are all genuine and I personally verified them all sometime back.
All you need to do is to find your own skills and read their network requirements to start making money online. Also, it's better to get a PayPal account if you don't have an account on it already.
Are you using any of the above-mentioned websites that pay you money and do let me know if I have missed any important get paid to blog websites (from which you are actually able to earn money)? Also, if you have any questions, do let me know your thoughts in the comments.