Are you a beginner looking to make money online? You're in luck. Many people are earning online without any fuss, including folks like Pat Flynn who make millions. Just remember, avoid shortcuts and get-rich-quick schemes.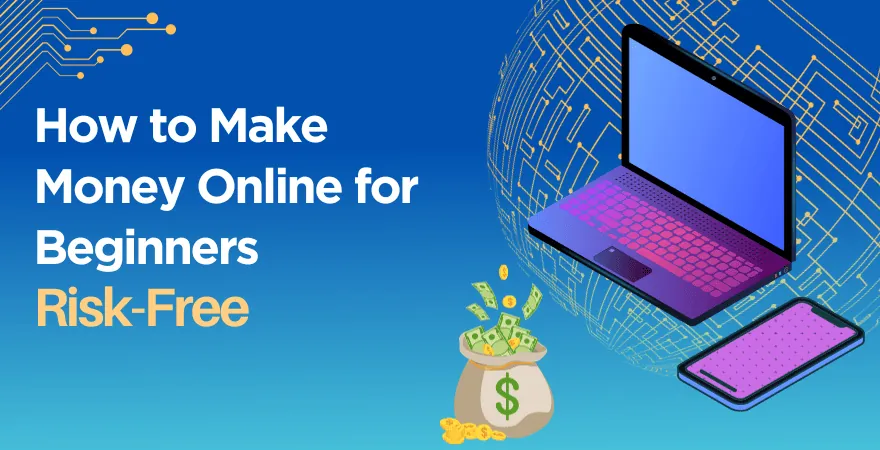 How to Make Money Online for Beginners: 10 Legitimate Ways for 2023
In this detailed guide, we'll explore legitimate risk free ways for beginners to earn money online in 2023 and beyond. Grab a coffee, let's begin! These are the making money online strategies that we are gonna cover today:
1. Start a YouTube Channel
Creating a YouTube channel offers a lucrative opportunity to make money online. With over 2.3 billion monthly active users and a surge in viewership after the COVID-19 pandemic, this is probably the RIGHT time to start and grow your own YouTube channel.
YouTube channel is a medium-level endeavor that demands minimal upfront investment. Consistency in content creation can lead to ad revenue and potential financial rewards.
Strategy Overview:
Level: Medium
Best For: Creative individuals, informative content creators, and those comfortable in front of the camera.
Average Income: Depend on country specific views & ads. For example 10k views might produce $50 to $80.
Time to First Payment: Typically a few months to start earning through ads, potentially longer for substantial income.
Money Investment: Minimal to start; you need a camera (even a smartphone will do), basic video editing software, and an internet connection.
Time Investment: Initially, it's essential to create high-quality content consistently. Daily engagement or regular uploads are beneficial.
Other Things You Need: Creativity, passion, patience, and a niche or topic you're passionate about.
Skills Required: Basic video editing, content creation, presentation skills, YouTube SEO, and engagement skills.
How to Start Earning Money Online by Starting a YouTube Channel:
1. Become a YouTube Partner: To monetize your channel through ads, meet requirements like 4,000 public watch hours and 1,000 subscribers in the last year, along with a linked AdSense account. Partners can diversify income streams.
2. Sell Affiliate Products:
Choose a Niche: Target a specific audience, e.g., "fitness tips for seniors" instead of broader niches.
Pick an Affiliate Program: Promote products you genuinely use and like. Example: Semrush Affiliate Program.
Cloak Affiliate Links: Use affiliate link cloaking plugins to shorten the links for user-friendliness.
Teach the Audience: Create product awareness through how-to tutorials.
3. Partner with Brands:
Use platforms like Grapevine for brand collaborations.
Aim for 10,000 subscribers on YouTube or Instagram for high-paying sponsorships.
Analyze relevant channels to identify brands to collaborate with.
Recommended Reading: How Much Money Do YouTubers Make in 2023?
---
Becoming a social media manager is a promising online career path that doesn't require specific qualifications. This online job involves tasks like posting content, engaging with followers, tracking data, and staying updated on trends.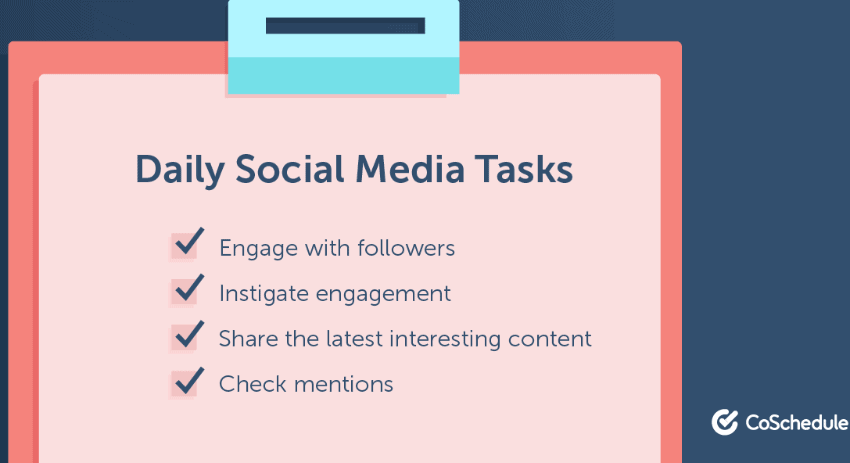 Strategy Overview:
Level: Medium – Not overly challenging but requires dedication.
Best For: Individuals with a knack for social media and digital marketing.
Average Income: $58,177 per year as per Glassdoor
Time to First Payment: You can secure projects relatively quickly, sometimes within weeks.
Money Investment: Minimal. A strong internet connection, a computer, and possibly some online courses if desired.
Time Investment: Daily involvement to manage accounts, create content, and monitor analytics.
Other things you need: Good communication skills, creativity, and a knack for staying updated on social media trends.
How to become a social media manager & earn money online:
Step 1: Build an Online Portfolio: Start your own blog and offer free services to build a strong portfolio. Showcase your skills, past projects, ads, and client feedback.
Step 2: Build a Reputation on Social Media: Actively engage on platforms like Facebook and Twitter to grow your following. Having a substantial following (e.g., 10,000+ followers) can attract clients. Use tools like Buffer or HootSuite.
Step 3: Connect with Bloggers: Many bloggers outsource social media management. Reach out to them through email or social media. Sites like Problogger Job Board can help find gigs.
You can join our Facebook group to connect with other bloggers.
---
3. Become a Online Video Editor
In the digital age, video content is in high demand, with countless content creators and marketers constantly producing videos. Among their essential needs is video editing, a skill that offers significant opportunities for online income.
Strategy Overview:
Level: Hard– Learning the skills is time consuming.
Best For: Creatives with an eye for detail and storytelling.
Average Income: $22.26 per hour average hourly rate
Time to First Payment: You can start earning within a few months with consistent practice.
Money Investment: $100- $1000, mainly for video editing software & high end laptop.
Time Investment: Daily commitment for editing tasks.
Other things you need: Creativity, attention to detail, and an understanding of visual storytelling.
Tips for Making Money Online as a Video Editor:
Learn Video Editing: Start by watching easy-to-follow tutorials on YouTube or take short courses to learn video editing.
Use Good Software: While there are free tools, investing in better software like iMovie, Final Cut Pro, or Adobe Premiere Pro can improve your skills and earnings.
Find Gigs Online: Platforms like Fiverr, Upwork, Guru, and Freelancer connect you with people looking for video editing services. Sign up and start earning by taking on editing projects.
These tips will help you kickstart your career as an online video editor and meet the growing demand for video content.
---
4. Build an Email List to Make Money Online
Building an email list is a valuable asset in the digital age, often referred to as "the money is on the list. It is a relatively simpler strategy to earn an online income compared with others.
Did you know that you can earn $44 for every $1 spent on email marketing?
The key to success is patience and consistency. Initially, it may take several months to build a substantial email list. However, once you have an engaged audience, income can start flowing in regularly.
To get started, you'll need minimal financial investment, mainly for email marketing software. There are various platforms available, including free options with basic features.
Strategy Overview:
Level: Easy
Best For: Content Creators, Bloggers, Digital Marketers
Average Income: Varies widely, from a few hundred dollars to thousands per month
Time to First Payment: Several months to build a substantial list, then income can start flowing
Money Investment: Minimal to start, mainly for email marketing software
Time Investment: Daily to create and send engaging emails, manage subscribers
Other things you need: Email marketing software, valuable content
How to Monetize your Email List & Starts Earning a Passive Income:
1. Build Trust with Informative Emails:
Send regular informative emails aligned with your audience's interests.
Use these emails to establish trust before promoting products or services.
2. Utilize Tripwires:
Offer affordable, potential products or deals immediately upon subscriber sign-up.
These offers typically range from $5 to $50 and can quickly convert subscribers into paying customers.
Here's how a tripwire looks like;
3. Leverage Affiliate Marketing:
Join reputable best affiliate networks such as ClickBank, Amazon Associates, and others.
Promote relevant products to your email list and earn commissions for successful referrals.
4. Sell Your Own Products:
Consider selling your own products, such as eBooks or themes.
This approach offers long-term, passive income opportunities directly from your email list.
---
5. Use Online Learning Platforms to Get Paid as an Instructor
Online learning platforms like Udemy, Coursera, and Skillshare offer significant income opportunities for instructors. By creating and selling courses, you can tap into these platforms to generate online income in 2023 and beyond.
It is an easy-level strategy suitable for knowledgeable individuals, subject matter experts, and educators. You design lessons, record videos, and provide valuable content to learners interested in your subject.
Strategy Overview:
Level: Easy
Best For: Knowledgeable individuals in various fields, subject matter experts, educators
Average Income: $76,554 per year average as per Glassdoor
Time to First Payment: Depends on course creation and promotion efforts, typically within a few months
Money Investment: Minimal to moderate, mainly for course creation tools and resources
Time Investment: Flexible, can be part-time or full-time based on your availability
Other things you need: Access to a computer, recording equipment, and a reliable internet connection
How to Make Money Online as an Instructor at Udemy?
Udemy platform hosts many courses, making it a good choice for instructors. To make money on Udemy:
1.) Get the basics right: Make sure you have the necessary tools, like presentation software, screen recording software, a webcam, and a microphone.
2.) Choose the right course topic: Pick a topic that people want to learn about and that helps them solve problems.
How to Start with Coursera:
With millions of students looking for knowledge, Coursera offers great income potential. To maximize your earnings as an instructor:
1.) Create an effective course description: Write clear and simple course descriptions that your audience can easily understand. Avoid using complicated words.
2.) Make an engaging promo video: Give potential students a sneak peek of your course through an interesting promo video. This can help boost your course's popularity.
How to monetize your skills as an online instructor at Skillshare?
Skillshare allows instructors to reach a wide audience. To make money on Skillshare:
1.) Learn how to promote effectively: Successful promotion is key. Find out where your target audience spends time online, like Facebook, Twitter, or forums, and use these platforms to promote your course.
2.) Offer a money-back guarantee: To ease people's worries about buying your course, provide a 30-day money-back guarantee. This can encourage more people to sign up for your course.
By following the above strategies, you can increase your earnings as an online instructor and take advantage of the opportunities these popular learning platforms offer.
---
6. Become a Holiday Advisor to Earn from Home
Are you interested in earning money from home while helping others plan their holidays? As a holiday advisor, you can do just that. This role involves suggesting travel destinations, local attractions, and assisting tourists in planning their trips.
If you're wondering about how you can become a holiday advisor, there are 2 major travel sites Yatra and MakeMyTrip that provide you this work from home opportunity.
Strategy Overview:
Level: Easy
Best For: Individuals with travel experience and good communication skills
Average Income: Varies; potential to earn a decent income
Time to First Payment: Typically within weeks of starting
Money Investment: Minimal to none
Time Investment: Flexible, part-time or full-time
Other things you need: Computer with internet, willingness to attend training (if required)
How to Earn Money Online From MakeMyTrip as a Holiday Advisor:
MakeMyTrip, a popular travel website, also offers a chance to work as a holiday expert from home.
Eligibility criteria include attending a 10-day training program (mandatory), dedicating 6 to 8 hours of work daily, having a computer or laptop with an internet connection, and not being in full-time employment.
Responsibilities as a MakeMyTrip holiday advisor involve guiding travelers, designing itineraries, costing packages, tracking payments, and selling holiday packages.
Continuous learning through classroom training, webex, and conference calls is encouraged to excel as a holiday expert.
Here's the link to join as a holiday expert at MakeMyTrip (and click on "Work from Home" to find current vacancies).
---
7. Become a Freelance Writer
Passionate about writing? Want to earn online? Freelance writing offers the opportunity. You create content for clients, like articles, blogs, and social media posts.
Many seek quality content, making this skill valuable. Write on various topics, choose your niche, and learn while you earn. Avoid low-paying platforms like Fiverr or UpWork; focus on bloggers who value your work. Earn and improve your writing skills, and even start your blog from scratch someday.
Strategy Overview:
Level: Easy to Medium
Best For: Aspiring writers, bloggers, or anyone with writing skills
Average Income: $22.71 per hour average hourly rate as per Glassdoor.
Time to First Payment: Can take a few weeks to several months, depending on your efforts
Money Investment: Minimal to none
Time Investment: Daily or flexible, depending on your availability
Other Things You Need: Strong writing skills, dedication, and access to the internet
Tips for Freelance Writers:
Daily Pitching: Actively reach out to potential clients through daily email pitches, even with a low response rate.
Target Blogs: Focus on blogs in profitable niches as they often outsource content creation. You can simply do a Google search on "money making bloggers" etc to find a list of all the top bloggers.
Start your own blog: And write guest posts for others and use your bio in the guest posts to drive people to your portfolio or service pages where you can actually offer your freelance content writing services.
Invest in Learning: Consider online courses or mentorship to enhance your skills and avoid common mistakes.
Daily Writing Practice: Write 500-1000 words daily to improve your content writing abilities.
Network: Connect with fellow freelancers on social media, blogs, and platforms like Fiverr for insights and support.
---
8. Become a Virtual Assistant
Becoming a virtual assistant (VA) involves providing online support services to businesses, entrepreneurs, or professionals. VAs help manage various tasks remotely, such as administrative work, content creation, SEO, and more.
Did you know that Transparency Market Research recently published a report claiming that the global market for virtual assistance will be worth $7.9 billion dollars in the year 2024?
The virtual assistance industry is rapidly growing, offering lucrative opportunities for online income. Aspiring virtual assistants can realistically earn $10 to $20 per hour, specializing in areas such as SEO, content management, and website promotion.
Platforms like Amazon Mechanical Turk, LinkedIn, UpWork, Fiverr, Freelancer, and Guru are recommended for finding virtual assistant jobs.
Strategy Overview:
Level: Easy
Best For: Students, homemakers, anyone looking to work from home
Average Income: $10 to $20 or more per hour
Time to First Payment: Can vary; may find work quickly
Money Investment: None or minimal
Time Investment: Daily or as needed
Other Things You Need: Computer, internet connection, specific skills depending on tasks
---
9. Make Money Online from Websites
Making money online from websites involves starting a blog or website, producing valuable content, and driving traffic to generate income. It's a proven method with vast earning potential. Various monetization strategies can be used by bloggers, including Google AdSense, Affiliate Marketing, and Selling their own products.
Strategy Overview:
Level: Medium
Best For: Aspiring bloggers, content creators, and those committed to building an online presence
Average Income: $500 – $10,000 per month
Time to First Payment: Can take several months
Money Investment: Moderate (for hosting and tools)
Time Investment: Daily or consistent effort required
Other Things You Need: Website, hosting, content creation skills, marketing knowledge
1.) Google AdSense and Alternatives:
Google AdSense is a reliable platform for earning money by displaying ads on your website or YouTube channel. Huge earnings with AdSense can be achieved by targeting high CPC keywords and attracting visitors from countries like the US, UK, and Canada.
If you're finding it hard to get your AdSense account approved or looking for high paying alternatives to it, you can consider signing up to the following websites. Some of them pay via Paypal, so get a Paypal account if you don't have it yet.
Adsterra
Media.net
Infolinks
Taboola
Ad Maven and so on
Here's a detailed post on best paying AdSense alternatives you can use to make more money from publishing platforms in 2023 and beyond.
2.) Affiliate Marketing to earn passive income:
Do you want to earn dollars online even while you're sleeping? Then, give a try to affiliate marketing.
Affiliate marketing is a billion dollar industry which is only growing at rapid pace every single year. It is expected to become a $12 billion dollar industry by the year 2022 (according to IAB).
Why affiliate marketing is a great way to earn?
If you're wondering about why affiliate marketing is the best way to earn passive income, here are 3 major reasons.
Low cost: With affiliate marketing, you don't need to invest any money or capital. Of course, it's better if you have access to few premium tools like Semrush to increase your search traffic in order to generate more sales but it's not essential.
No inventory required: The best part about picking affiliate marketing online is that you don't need to create products or rent any stuff. You simply need to find the right products that are created or developed by someone else, promote them on your website or social media using your affiliate referral and start generating commissions on every successful sale.
Ability to earn passive income: Affiliate marketing helps you make dollars online even while you sleep. Enough said!
That being said, here are 3 of the best affiliate marketing tips we have for you if you want to become a successful affiliate marketer in 2023 and beyond.
Choose products that meet your target audience needs. There's no point in promoting a product that pays you high commissions but you won't get even a penny if your target audience don't even need them.
Promote only a handful of affiliate products instead of picking a ton of products. That way you can put more serious efforts on making more commissions.
Always track your progress and make necessary tweaks in your affiliate marketing strategy so you can consistently increase your overall average affiliate commissions.
If you want to learn more about affiliate marketing, here are few top affiliate marketing blogs you can follow to learn more about it.
Selling Own Information Products:
Information products, such as eBooks, podcasts, and videos, offer a way to earn passive income by teaching valuable skills or knowledge. Building an email list to educate your audience about your products is crucial for building trust and facilitating sales.
If you're wondering about how to create information products online even if you're a beginner, you should check out this awesome post.
---
10. Start selling your products on eCommerce platforms for high profits
Selling products on eCommerce platforms involves listing your items for sale on popular online marketplaces like Amazon, or eBay. You can sell a wide range of products, from electronics to clothing to utensils.
Selling on eCommerce platforms offers several benefits, including access to a large customer base, minimal overhead costs, and the potential for high-profit margins.
Learning how to effectively list and promote your products on eCommerce platforms is essential. You can find valuable resources and tutorials on these platforms' official websites to help you get started.
Strategy Overview:
Level: Easy
Best For: Individuals with products to sell
Average Income: $1000 per month and beyond
Time to First Payment: Within weeks
Money Investment: Low to high initial investment depend on inventory
Time Investment: Daily or as needed
Other things you need: Tax ID, bank account, products to sell
---
FAQs | How to Make Money Online in 2023
Here are few frequently asked questions on how to earn more dollars online as a beginner in 2023 and beyond.
How do I make money online as a student?
Students who want to earn, we recommend blogging, affiliate marketing, freelancing and becoming an instructor on sites like Udemy. They not only expand your knowledge but you can also become an expert in the long run.
Are there any online jobs from home without investment?
Yes, of course there are a ton of online jobs from home where you don't need to invest anything except your time. These include data entry jobs, filling captchas, freelancing, filling online survey, online micro jobs (such as sharing a page, giving review or rating for a product) etc.
What are the best freelancing sites I can use to earn?
Here's a list of some of the popular freelancing sites you can use to find freelance writing, designing or other freelancing-related work in 2023.
→ Truelancer
→ Freelancer
→ Peopleperhour
→ Fiverr
→ Upwork
How do I earn money through blogging as a beginner?
There are plenty of ways to make money from blogging which include;
– Affiliate marketing (selling others products)
– Selling your own products such as merchandise, eBooks, tools, etc
– Offering freelance services such as web design, writing, etc
– Consulting
– Using display ad networks such as AdSense, Infolinks etc
You can also check our post on how these top Indian bloggers are making money from blogging where you can find a ton of PROVEN ways to make money blogging even if you're a beginner.
How do people monetize from YouTube?
There are several ways to make money from YouTube. You can use Google AdSense which most YouTubers use to monetize their videos where Google pays for the advertisements which appear on the videos you're watching on YouTube. 
Besides AdSense ads, you can also use other monetization strategies like sponsored reviews, YouTube sponsorships, brand collaborations, etc to earn passive income from YouTube.
What paid survey sites are legitimate to make money online?
Here are some of the best paid survey sites that you can use to make money online.
– Swagbucks
– Survey Junkie 
– InboxDollars 
– Toluna
Which is the best online money making site?
You can use the following sites to legitimately make money:
– Fiverr
– Upwork
– People Per Hour
– Toptal
How to earn money online with Google?
Here are some of the best ways to make money with Google.
– Start a blog, create content, drive more traffic and use Google AdSense to earn money from showing their ads
– Start a YouTube channel, get 4,000 public watch hours along with 1,000 subscribers and you can use AdSense to monetize your channel
Read: Online Jobs For Students: How to Make Dollars Online As A Student in 2023
Read: Top 10 Best Fiverr Alternatives for Freelancers In 2023 to Make More Money
Recommended resources around making money:
Final Thoughts
Making money online for beginners is NOT hard. There are way too many opportunities out there. I'm a living example who's making $10,000 from blogging.
You just need to be consistent. Learn new skills and build a network. All the methods mentioned in this post are truly legitimate and with consistency and hard work, you can easily earn even from home.
Let us know if you have any questions about making money online as a beginner in the comments below.