Did you know that you can boost your online visibility for your local business by listing it on high DA(domain authority) local business listing sites?
Yes, that's true.
Not only local business listing sites can enhance your SEO but they also help you;
get real reviews from customers
increase your social proof
build your credibility online and
If you're looking for the best free local business listing sites for 2023 with 40 plus DA, this post is a treat for you where you will discover not only the free local business listing sites in India but also a few sites that you can use to get worldwide online exposure.
So are you ready to discover them? Before finding them, let's first quickly talk about what they are along with the free local business listing sites benefits.
---
What is local business listing?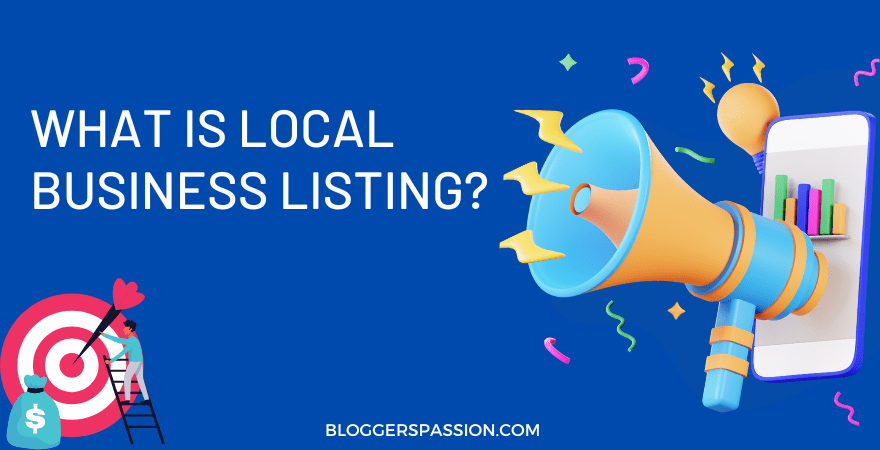 It is an online entry that contains your business name, address, and phone number along with other details. It is a very important method for online promotion. For any local business marketing campaign, creating local business listings is the main work.
Local business listings give more visibility for your business and every new listing that you create enhances your chances of being found online by customers. To enhance the online presence of businesses on leading business listing sites, local listing works better.
Search engines trust the accuracy of your business data if your business is visible online and thus your chances of ranking on top for local searches shoot up.
In a nutshell, business listings can be considered as an online version of business information in Yellow Pages. There are mainly two types of business listings, one is for a particular country and another is Global listings. However, both are beneficial for your business.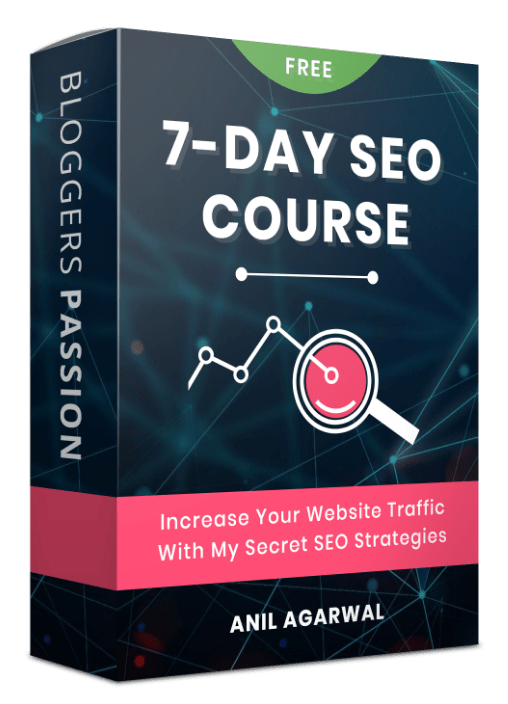 Learn How to bring MASSIVE traffic from Google (Worth $197)
4 Things you must need in local business listing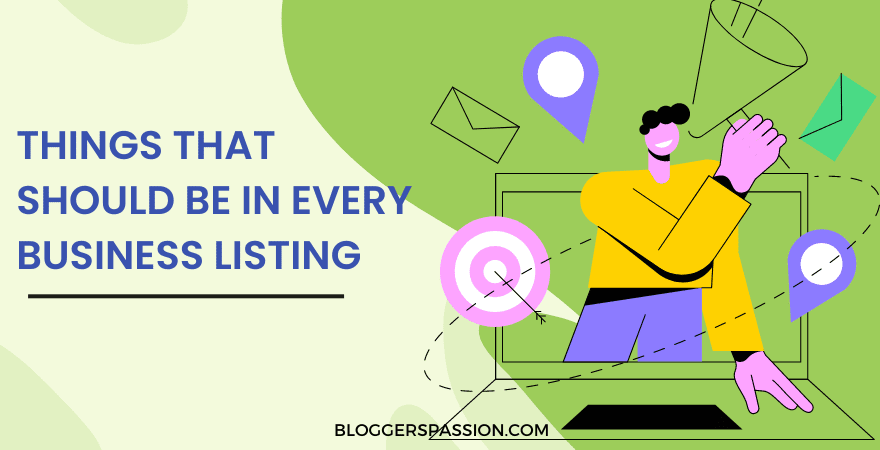 When it comes to keywords ranking, local business listing plays an important role. If you complete your local listing then your keyword boosts very fast in SERP results. Google trusts your website easily because google has your NAP which means Name (brand) Address Phone number.
After business listing increases your reviews and ratings, Google gives you more priority compared to which site has fewer reviews. If you use the good quality image for the business listing then you will see more clicks for your business.
Here are some of the things that you need for local business listing:
Local phone number for your current city or location
Any of business name
Physical street address
Business verification by phone call postcard and an email
Make sure to get the above 4 things set up properly before listing your sites on the below-mentioned free local business sites list. So what are you waiting for? Let's get started.
---
Top FREE local listing sites with 40 Plus DA to list your business or website Worldwide
Here's a list of free local listing sites (worldwide) to list your business to get found online. Make sure to use 2 to 3 of the following local listing sites to list your business instead of listing all at once.
We are sharing the high DA (Domain Authority) local listing sites with the lowest spam score (less than 5 out of 100) using Moz Link Explorer tool here.
2FindLocal.com: DA 46
About.me: DA 93
AGreaterTown.com: DA 42
Akama.com: DA 38
Bing Places for Business: DA 52
BizCommunity.com: DA 69
BrownBook.net: DA 55
ChamberOfCommerce.com: DA 56
City-Data.com: DA 79
CitySquares.com: DA 47
Dandb.com Business Directory: DA 58
Cylex Business Directory: DA 51
eLocal.com: DA 55
ExpressUpdate.com: DA 33
EZlocal.com: DA 53
Facebook.com Pages: DA 95
Foursquare.com for Business: DA 93
Fyple.com: DA 39
GoLocal247.com: DA 45
GoMyLocal.com: DA 34
Hotfrog.com: DA 56
iBegin.com: DA 50
InsiderPages.com: DA 59
JustDial.com: DA 60
Lacartes.com: DA 49
Linkedin.com Business: DA 97
Botw.org Local: DA 55
Local.com: DA 60
Yahoo.com Small Business: DA 88
LocalPages.com: DA 44
Manta.com: DA 80
MerchantCircle.com: DA 73
MakeItLocal.com: DA 27
Opendi.us: DA 41
SaleSpider.com: DA 50
ShowMeLocal.com: DA 51
SlideShare.net: DA 95
SmartGuy.com: DA 40
Spoke.com: DA 58
SuperPages.com: DA 71
EnrollBusiness.com: DA 44
WAnd.com: DA 32
WherezIt.com: DA 37
YaSabe.com: DA 47
YellowBot.com: DA 58
YellowPages.com: DA 87
Yelp.com: DA 94
Quick note: If you are running a small business or eCommerce store where you want to get customers (or ship worldwide) from worldwide, the above free local listing sites can help. But if you're only focusing on the Indian market, have a look at the following sites.
---
Top free business listing sites with Good DA from India for 2023
Here are a few top yet free business listing sites from India having DA of 40 or more to list your local business to get more exposure in 2023. Make sure to ask for genuine reviews from these sites once get listed business for better SEO and social proof.
Yalwa.in: DA 32
AskLaila.com: DA 47
FundooData.com: DA 38
IndianYellowPages.com: DA 38
Sulekha.com: DA 77
WebIndia123.com YellowPages: DA 68
Infoisinfo.co.in: DA 26
SubmitShop.com: DA 33
Vcsdata.com: DA 23
IndiaMart.com: DA 78
SnapDeal.com: DA 85
TradeIndia.com: DA 85
PRLOG.org Business Directory: DA 82
Grotal.com: DA 38
SurfIndia.com: DA 41
MapQuest.com: DA 89
FullHyderabad.com: DA 39
Ezilon.com: DA 55
Myntra.com: DA 63
Amazon.in: DA 92
Foodpanda.com: DA 51
Go4WorldBusiness.com: DA 40
Indiacom.com: DA 58
BusinessWorld.in: DA 68
---
What are the benefits of local business listing?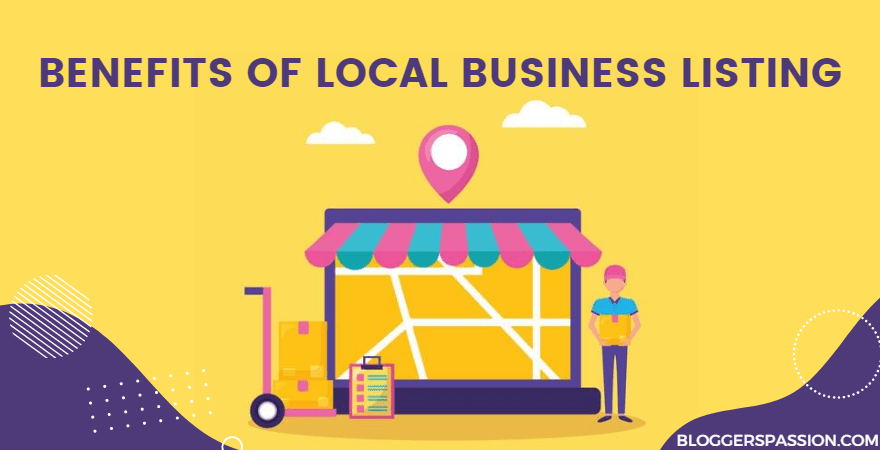 Listing in a business directory is like selling at markets. If you want to gain better chances of moving your products, then participate in more markets. Listing your business on business directories is one of the most effective online marketing techniques. Here are some of the benefits of the local business listing.
1. Connects you to local customers: Listing your occupation to a local directory makes your business more targeted. These days, people like to browse the local directory to locate a specific retailer, service provider, or manufacturer.
Such directories have categories that make searching for a specific occupation easy and fast. It connects you to local customers and helps a lot in branding.
2. Increases your online authority: When potential customers see your business in the directory it gives them proof that you are a legitimate business. It boosts your authority is by the value the search engines place on the links from the business directory back to your own website. these listings are exceptionally easy to create and manage.
Yes, registration with a local directory and management of the listing, both are easy. Such directories send email alerts regarding updating your data, reviews you have received and several important details from time to time to improve your presentation.
So, it is easy to manage directory listing and doesn't require technical skills to manage the online listing. Making it a time-efficient way to boost your online identity.
3. Gives your business increased visibility: Search engines love well-managed business directories because they index businesses by geography and category.
When you list your business you increase the chances and the number of ways that potential customers can find your business. As Google search holds many of these sites in high regard, so when you are listed on good local directory websites, your business will quickly boost in search rankings.
4. Cost-effective: Local directory registration is almost free. Creating a website is expensive and if you are on a tight budget, you cannot afford to have a site. There is no need to hire any technically advanced agency.
Provide your details, image, and address to the listing professional and make your presence. Just follow the guidelines of your local online directory in order to make your registration successful. It is simple and less technical.
Multiple local budget businesses are benefiting from these directories. So, to improve your business, get listed in the most popular local business directories. Find businesses in your local area from the local business authority also with post free classified ads.
5. Brand recognition: Once you are registered with a local online business directory, it will give your business more recognition over those who do have not any online presence. Browsers will contact you directly to know more about your services. This is one of the major benefits of local online directories.
In addition to all the above, there are several other advantages you get by submitting your business to the local business listing.
You can get important inbound links that helps you to enhance your Page Rank and also your search engine ranking.
Most of the consumers who find you on the first page of Google are likely to opt for your products once they become aware of your location.
Local business listing helps you in gaining qualified leads as you will get more clients from your local area.
The main target of local search advertising is, the local consumers who wants to purchase a product or service. This enhances your business revenue and also the customer base.
These submissions can be visible on the first page of local Google search results. So, local submissions serve as a great way to reach the top and you can see unlimited free traffic being diverted towards your site.
---
How to add your business on Google maps listing?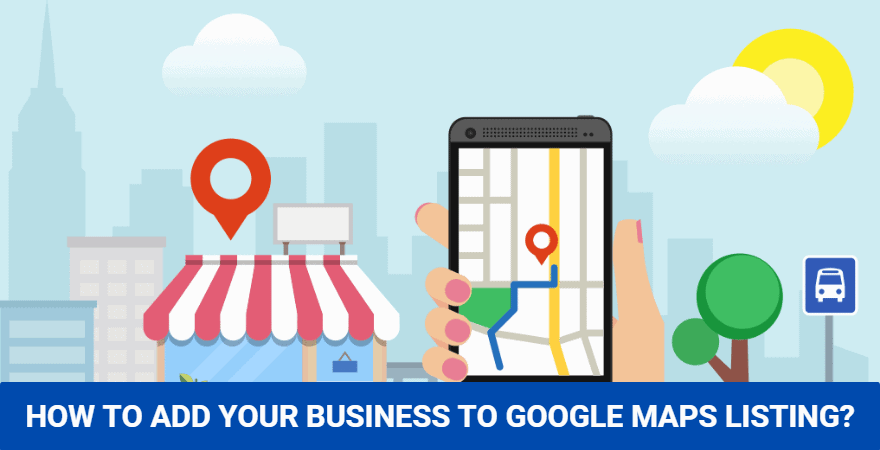 Just have a look at the following screenshot once.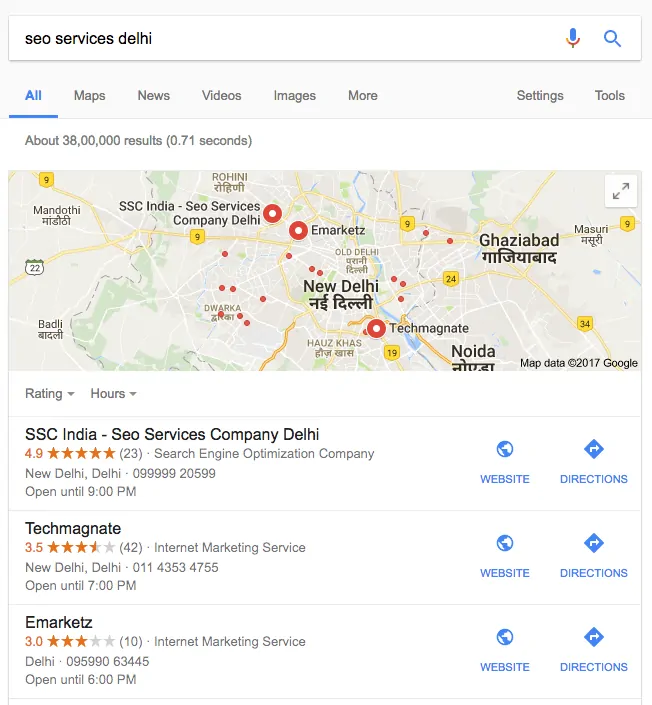 So what do you see? It's a screenshot of a local business listing on Google maps. They are really helpful for people in finding your business really quickly.
How do you get your listing on Google maps?
Here's a simple tutorial, which is fast and easy.
Step 1: Go to Google My Business and click on Start Now.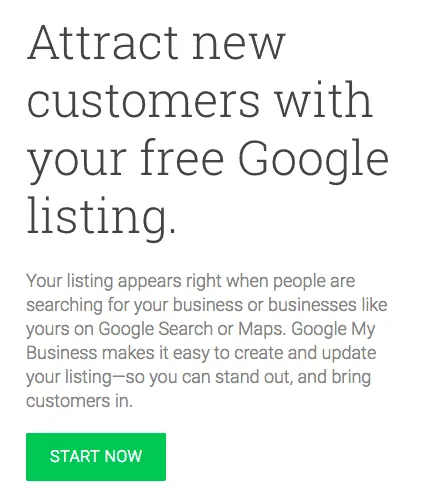 Step 2: Enter Your Business Name and Address in the Search Box.
Step 3: Select or Add Your Business
Click on your business listing if it appears among the suggested matches. If not select "Add your Business", and provide the necessary information.
Step 4. Verify Your Business
Google usually takes 1-2 weeks for a postcard with a verification PIN. This is verification done by Google to list your local business listing on their search.
Finally, confirm your business listing and also make sure to set up a Google+ page to verify.
---
How to properly list your business in business directories?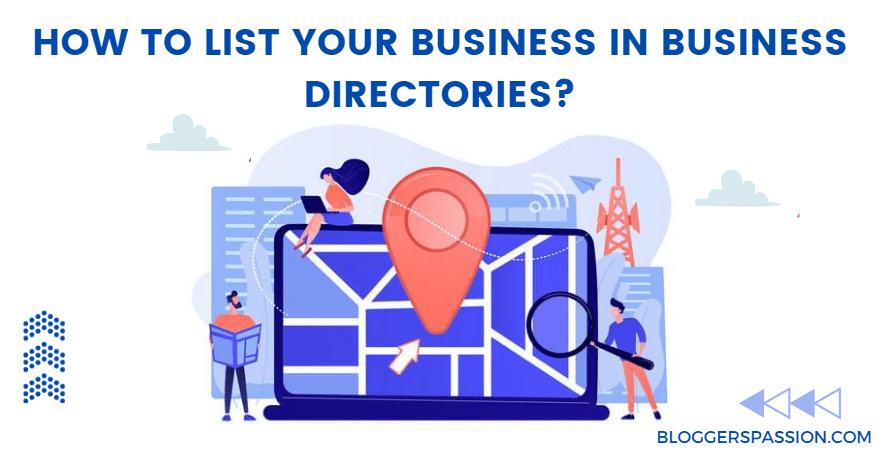 If you're wondering about setting up your business properly in the above-mentioned free local business listing sites, here are a few quick tips to help you. They will help you get more traction, SEO benefits, and customer feedback.
Make a list of important and niche business directories.
Find top keywords related to your niche business.
Claim business listings.
Add description and keyword optimised titles.
Choose appropriate category.
Include keywords as tags.
Add other business details, products and services.
Start creating quality and consistent business listings in prominent business directories.
How to build more quality links in 2023:
---
FAQs | Free Local Business Listing Sites 2023
What is a listing site?
A listing site is a web directory available online, same as the traditional directories, to list people or businesses with their contact details along with other required information.
Where can I post my business for free?
Most of the sites mentioned above allow you to list your business for free, subject to the terms and conditions.
Is Google business listing free?
Yes, it's absolutely free.
How do I get my business on Google for free?
Simply go to the Google Business Page and sign in with your Google account. Add your business name, address, and other details and get verified.
What is local SEO?
Local SEO focuses on optimizing a website in such a way that it would be listed in local search results.
Why is local SEO important?
Local SEO helps to get your business discovered by potential customers and if you want your business to get listed in local searches such as – doctors near me, doctors in Delhi, etc. then local SEO is a must.
How can I improve my local SEO?
Start with creating your Google my business account, get reviews from customers, optimize for voice search and mobile, create content based on local news, and finally take advantage of free local business listing sites.
---
Final thoughts about free local business listing sites 2023 (with 40 Plus DA)
Here's the key to your local business success: focus on SEO. Focus on getting more visitors from search engines to visit your eCommerce stores or businesses. That's how you can reach out to a wide range of people at a nominal cost.
While most of the local business sites mentioned on this page are free but you can also find agencies or people to do the listing of your business on major sites for you. It works best if you have less time or don't want to deal with all the technical-related stuff.
So what are your thoughts? Are you going to use this list of high DA free local business sites to list your business to reach a wider audience and enhance your SEO? Share your thoughts in the comments.