Are you curious to know "How much do YouTubers make in 2023?" or "How much do YouTubers earn in India".
Want to know the top YouTubers from India and worldwide? You're in the right place.
YouTube is the SECOND biggest search engine after Google. YouTube is getting billions of video views every single day.
Look at the most popular YouTube videos based on total global views (Source: Wikipedia).
As you can see above, the "Baby Shark Dance" video currently has over 13 billion lifetime views, making it the most popular video on the YouTube platform, followed by Despacito, with over 8 billion lifetime views.
Imagine the earnings for generating billions of views on YouTube videos.
There are literally millions of people earning billions of dollars from YouTube every single month. So if you're curious to know about how much YouTubers make, let's jump into the details without much ado.
---
How Much Money Do YouTubers Make?
Top 5 YouTube Earners Worldwide
Here's a list of the top 5 YouTube earners earning millions of dollars from YouTube. Most of the following data has been taken from trusted sources and sites like Forbes. We're also going to update this section of the highest-paid YouTubers regularly.
1. DanTDM
Daniel Robert Middleton, popularly known online as DanTDM is a British YouTube professional gamer and author.
He primarily covers all kinds of gaming videos on his channel, which are immensely popular worldwide.
What's unique about this YouTube channel?
His online video channels have covered many video games, mainly the popular game Minecraft. He's also listed as one of the most influential YouTubers in the UK.
If you're a game addict, you must check out his channel. He currently has over 27.7 million subscribers on YouTube.
💰 What's the net worth of DanTDM?
As of 2023, Daniel Middleton (aka DanTDM) has an estimated net worth of around $35 million, according to Celebrity Net worth.
2. PewDiePie
If you've been watching YouTube videos for a while, you might have already heard about PewDiePie.
As of 2023, It's is one of the most popular YouTube channel, with over 111 million subscribers. Felix Arvid Ulf Kjellberg, known online as PewDiePie is a Swedish YouTuber who runs this fantastic YouTube channel.
What's so special about his channel?
Felix made famous his persona PewDiePie on the platform by making "Let's Play" videos, where he records himself playing a game and shares footage of the gameplay and his reaction to what was happening around the world.
3. Mr. Beast
Jimmy Donaldson (popularly known as MrBeast) is the most popular YouTuber in the world, with 183+ million subscribers.
What's unique about this YouTube channel?
MrBeast is known for creating binge-worthy videos such as giving away $1 million, donating an island, donating millions to charity, and more.
Almost every single video on his channel is worth watching he's known for spending millions of dollars to create each video. If you're looking for a YouTube channel for fun and excitement, you shouldn't miss out on MrBeast's channel.
MrBeast won several awards including;
Shorty Award for YouTuber of the Year 2020
Kids' Choice Award for Favorite Male Creator 2022
💰 What's the net worth of MrBeast?

MrBeast has a net worth of $500 million as of 2023. You can check out this MrBeast net worth case study to find out how he built a 130+ million biggest channel on YouTube.
4. Markiplier
Mark Edward Fischbach, who is popularly known online as Markiplier, is an American YouTuber who has over 35 million subscribers on YouTube.
What's special about this YouTube channel?
Fischbach specializes in Let's Play videos, commonly survival horror video games.
If you're someone who likes such videos, you should definitely check out and subscribe to his channel.
💰 How much does Markiplier earn every year?
As of 2023, Markiplier's net worth is around $40 million, according to Wealthy Gorilla.
With over 30 million subscribers on YouTube Seán William McLoughlin, better known by his online pseudonym Jacksepticeye is one of the most popular YouTubers.
What's special about this YouTube channel?
Sean is known primarily for his comedic Let's Play series and vlogs. So if you're someone who's looking for some comic videos on YouTube, make sure to check out his channel.
💰 How much does Jacksepticeye earn every year?
As of 2023, Jacksepticeye's net worth is around $16 million.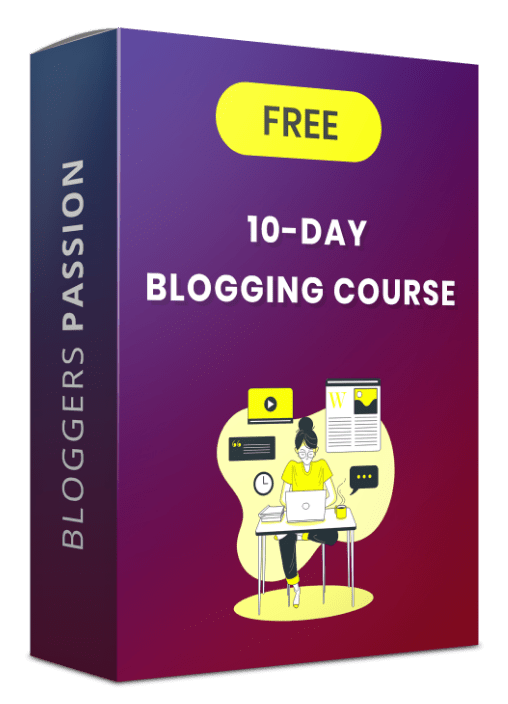 Learn How to Start Your OWN BLOG & Start Making Money (WORTH $197)
---
Top 5 YouTube Earners In India
Are you looking for the top 5 YouTube earners from India? Want to know how much YouTubers earn in India? Here's a list of a few highest-paid YouTubers from India.
The following data is taken mostly from trusted sources online, including YouTube, Quora, etc and we're only mentioning the "estimated earnings" on how much Indian YouTubers earn. By no means, they are accurate earnings.
1. Ajey Nagar
Ajey Nagar (also known as Carry Minati) is the #1 subscribed YouTuber from India, who currently has over 40 million subscribers.
What's unique about this YouTube channel?
If you like videos of roasting someone, you'll definitely love Ajey Nagar. If you know Hindi, you'll love his roasting videos.
Ajey is from Faridabad, India, and is known for his roasting videos and comedy skits on his primary YouTube channel CarryMinati.
💰 What's the net worth of Carry Minati?
Carry Minati has a net worth of $10 million as of 2023. His income comes from YouTube ads, sponsorships, collaborations, etc.
Gaurav Taneja (popularly known as Flying Beast) is a popular Indian YouTuber who graduated from IIT, Kharagpur.
He was a commercial pilot who has now turned into a full-time YouTuber.
What's special about this YouTube channel?
His primary YouTube channel Flying Beast is where you'll find various travel blogs, interviews with celebrities, lifestyle videos, and more.
The Flying Beast YouTube channel currently has over 8 million subscribers.
💰 What's the net worth of Gaurav Taneja?
Curious to know how much this YouTuber earns in India? As of 2023, Flying beast aka Gaurav Taneja's net worth is estimated to be around $5 million.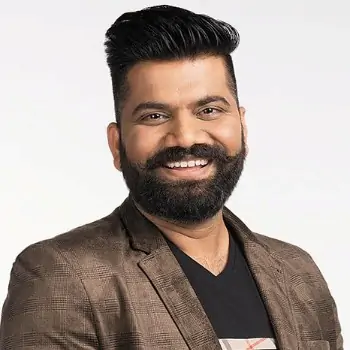 Gaurav Chaudhary known professionally as Technical Guruji is an Indian YouTuber who has over 23 million subscribers on YouTube.
What's special about this YouTube channel?
Gaurav posts two videos daily, on topics that cover the latest technology and tech news.
So if you're someone who's interested in tech-related stuff, you should check out his channel.
💰 How much does Gaurav Chaudhary earn every year?
As of 2023, Gaurav (aka Technical Guruji) earns more than $1 million every year from YouTube alone.
4. BB Ki Vines
Bhuvan Bam vines popularly known as BB ki vines is one of the most popular YouTube comedy channels in India which is run by Bhuvan.
What's special about this YouTube channel?
Bhuvan became the first Indian Youtuber to have 10 million subscribers in 2018. As of 2023, BB Ki Vines has over 26 million subscribers.
If you love comic and entertaining videos which are mostly in Hindi, you will love this channel.
💰 How much does Bhuvan Bam earn every year?
As of 2023, Bhuvan Bam's net worth is around $8 million.
Internet comedian and popular YouTuber cum entertainer who has garnered popularity on his Ashish Chanchlani vines YouTube channel.
He currently has over 29 million subscribers on his channel and usually generates millions of views for every video he makes.
What's special about this YouTube channel?
You will love this channel if you like comedy and parody videos in Hindi. Ashish also interviews stars from Bollywood and often shares a ton of comedy videos called vines.
💰 How much does this YouTuber earn every year?
As of 2023, Ashish Chanchlani's estimated net worth is around $5 million.
Read: Top 10 Most Subscribed YouTube Channels [Worldwide]
---
How Do People Earn Money from YouTube?
YouTubers mostly use Adsense to make money from their videos. Whether you're curious to know the average YouTuber income in India or globally, you need to know a few things.
If you want to apply for YouTube Adsense, you can visit this page. Your YouTube channel needs at least 4000 watch hours in the last 1 year along with 1000 subscribers.
Only then, you'll be eligible to apply for monetization on YouTube.
YouTube advertising formats
Once you've applied for YouTube Adsense, there will be a ton of advertising formats you can use to insert ads within your videos to start earning money from YouTube.
Here are a few of the ad formats which you can use within your YouTube videos;
Display ads: These are desktop-based ads that appear to the right of the feature video and above the video suggestions list. For larger players, this ad may appear below the player.
Overlay ads: These are desktop-based semi-transparent overlay ads appearing on the lower 20% portion of your video.
Skippable video ads: Skippable video ads allow viewers to skip ads after 5 seconds if they choose. Inserted before, during, or after the main video. If you turn on this option, you may see a combination of skippable and bumper ads play back to back.
Non-skippable video ads: These ads must be watched before your video can be viewed. These ads can appear before, during, or after the main video.
Bumper ads: These are non-skippable video ads of up to 6 seconds that must be watched before your video can be viewed.
Sponsored cards: Sponsored cards display content that may be relevant to your video, such as products featured in the video. Viewers will see a teaser for the card for a few seconds. They can also click the icon in the top right corner of the video to browse the cards.
As you can see there is a wide range of ads you can show within your YouTube videos. Make sure to consider your content and target audience to find the right ad formats to use for maximum results.
Making money from YouTube merchandising
Did you know that a ton of YouTubers merchandise products to earn money from YouTube?
Merchandise including stickers, clothing, or other branded products can help you earn more money as well as help you grow your online brand.
You can start using merch cards (where you can use cards to add interactivity to your videos) or annotations in your videos to help your fans easily find your products.
The money you make from the merchandise on YouTube is limitless. There are Indian YouTubers like Mumbiker Nikhil who's selling t-shirts through his YouTube merchandise. You can find more details of how he is doing here.
Making money through YouTube channel memberships
Have you noticed the "Join" or "Sponsor" button on a few of your favorite YouTube channels?
It looks something like this;
As you can see above, Mumbiker Nikhil who is one of the celebrity YouTubers uses YouTube channel memberships with the "Join" button on his YouTube channel to make money from his fans.
Where people (his subscribers and fans) can join his channel to get exclusive access to his content where they can do a special live video a month, special access to his travel pictures, and so on.
Pro tip: Make sure to engage with your followers and respond to their comments on your YouTube videos if you want to make more money from this kind of sponsorship stuff on YouTube.
Working with other brands to make money from YouTube
Brands and ad agencies always look for ways to promote their products and services.
Film stars, directors, and producers are looking for popular YouTubers to promote their stories, music, movies, etc where they usually pay you money or special incentives for promoting on your channel.
Many brands are willing to work with YouTubers when the target audience for their product is similar to a creator's channel audience.
So if you've thousands of loyal YouTube subscribers, you can start pitching to other brands where you can showcase their products in exchange for money.
---
5 Steps to Make Money from YouTube in 2023 💰
Do you want to know how to start making money from YouTube just like other YouTubers do? Here's a simple 5-step tutorial that explains how you can start a YouTube channel from scratch and start making money from it in 2023 and beyond.
Step 1: Setup your YouTube channel
First things first. To be able to monetize your YouTube channel using any of the monetization strategies including Adsense, sponsorships, collabs, etc you need a channel. Setting up your YouTube channel is easy as all you need is a Gmail account and it's free to sign up.
If you want to succeed, you need to find the "right category" to start your YouTube channel. Here are a few channel ideas if you want to go viral easily on YouTube.
Gaming
Food & Cooking
Yoga
Exercise & Training
Unboxing Products and Tech Reviews
Travel
Fashion
The above categories have a lot of audiences worldwide and you can easily create a loyal audience around your YouTube channel if you're consistently posting highly informative videos.
Step 2: Start creating unique, entertaining, and highly useful videos
The best way to develop stunning ideas for your YouTube channel is to keep an eye on your competitors. Find out how they create videos and what ideas go viral on their channel. You can use similar strategies and ideas to create videos for your channel.
Alternatively, you can also talk about your daily schedule, conduct FAQ videos where you can interact with your subscribers live, talk about what your future videos are all about, and so on.
Here are a few more ways to get content ideas for your channel.
Use tools like Semrush, Buzzsumo
Watch trending videos to see which types of videos are going viral (so you can consider doing videos around those topics)
The key here is to be consistent. Make sure to produce high-quality videos regularly. Stick to a consistent video posting schedule. For best results, you can post twice or thrice a week and if you do it for a year, you'll definitely see thousands of subscribers.
Step 3: Build and grow your audience
One great thing about YouTube is, you can quickly go from 1 million to 2 million or even 5 million subscribers than reaching your first 1 million subscribers.
That simply means, getting your initial audience is hard and literally takes years (depending on your content quality, content frequency, the buzz around your videos, etc) but once you get enough traction, the sky's the limit.
Here are a few quick tips to grow your audience on your YouTube channel in 2023.
Create custom thumbnails: Make sure your thumbnails are custom-made so you can upload them on YouTube separately. They should be appealing and also enticing for your audience to click on your videos.
Create compelling titles: Most people first view your thumbnails and read your video titles before clicking on any of your videos. So spend quality time creating magnetic titles for your videos.
Do collaborations with others: Find other YouTubers who're doing similar videos and connect with them. Make sure to ask them if they are interested in cross-promoting each other as it's the quickest way to get new subscribers and make your channel more popular.
Don't forget SEO: If you want to succeed online, you must learn YouTube SEO. Use your title and meta descriptions smartly. Find a primary keyword and use it within your descriptions to rank for your target keywords on YouTube. Just make sure to learn SEO basics and you'll be far ahead of your competitors.
Step 4: Setup AdSense
If you want to start making money from YouTube AdSense, here's one thing you need to remember.
You need at least 4000 hours of watch time and 1000 subscribers to start earning money.
You can monetize your videos by opening your Video Manager and clicking on the "$" sign next to the video that you want to monetize. Check the "Monetize with Ads" box.
You must be 18 years or older to create your own account. If you are younger than that, you will need an adult to help you. You need either PayPal or a bank account and a valid mailing address as well as other information so AdSense can verify who you are and who to send the money.
Step 5: Track, improve and repeat
You should always check and analyze your YouTube channel stats. You can click the Analytics option in your Channel menu where you can view estimated earnings, ad performance, video views, demographics, and more.
You'll also find out which type of videos are getting more views, likes, and comments. That way, you can improve your overall channel visibility.
Read: 5 Best AI Video Generators that Are Mostly Free
Read: 9 Best Minecraft Server Hosting Services for 2023
---
FAQs | How Much Do YouTubers Earn?
Here are a few interesting questions about YouTube earnings and how much do YouTubers earn in general.
Who are the highest-paid YouTubers?
Here are some of the highest-paid YouTubers in the world;
– MrBeast (approx net worth $500 million)
– Jake Paul (approx net worth $110 million)
– Markiplier (approx net worth $35 million)
How much does YouTube pay per subscriber?
YouTube doesn't pay per subscriber. While it's great to have millions of subscribers, it doesn't directly translate into money. Even if you have a million subscribers on your YouTube channel, YouTube doesn't pay per subscriber. It simply pays per view (if you monetize).
How much does YouTube pay per view?
On average, most monetized videos on YouTube earn $1 to $3 per 1000 views. The amount of money you make from YouTube varies based on the region of the viewers, your industry, video watch time, click-through rate, and category of the video.
How much money do people make from YouTube videos with 1 million views?
If you're using YouTube Adsense, you'll make an average of $300. The average CPM is $1 to $3 for most YouTube videos (for 1000 views). It also varies depending upon your CPC, CPM, views, user retention, traffic region, and a lot of other factors.
Do YouTubers get paid if I skip ads?
No, YouTubers don't get paid if you skip ads. This is because YouTube doesn't charge the advertisers when their ads are skipped before 5 seconds unless they're using non-skippable ads.
Free Resources on YouTube:
---
Final Thoughts on How Much YouTubers Earn In 2023
YouTube is an excellent platform to build an online presence and make a full-time income.
MrBeast is one great example of a YouTuber earning millions from his videos. Similarly, there are many YouTubers who're making thousands of dollars from their channels.
So what are your thoughts on the highest-paid YouTubers? Did you find the top YouTubers' earnings interesting? Did we miss any of your favorite YouTubers? Please let us know your thoughts in the comments.