"Women are the real architects of society" – Harriet Beecher Stowe
If you are looking for the top female bloggers in the world, your search ends here.
Finding and learning from the influencers in any industry is the fastest way to get BIG results.
If you are wondering how few bloggers are making thousands of dollars every single month, you should know one fact: "making money online is NOT hard if you know how to sell". Most successful bloggers and marketers know how to sell without sounding like a sales guy.
The success ratio in blogging world is really low. 95 out of 100 blogs NEVER make any money. It's the harsh truth.
If you are looking for some quick motivation, this post will help you where you are going to discover about the top 10 women bloggers in the blogosphere and I'll also discuss about how they are making money from their blogs.
Are you ready to know the secrets? Let's jump right into the details.
Quick Note: Majority of the women bloggers mentioned in this list don't share any of their income reports publicly. I read all of their blogs, listen to their podcasts and watch their videos and analyze their stats and income sources closely so all of the income numbers are a close guess to what they actually earn.
Top 10 Best Female Bloggers You MUST Follow in 2021
Ana Hoffman is the founder of Traffic Generation Cafe which talks mostly about traffic generation strategies, monetization ways to make more sales from your blogs and all kinds of strategies to grow a profitable blog.
What are the income sources for Ana Hoffman?
Ana Hoffman makes money blogging by mainly promoting affiliate products on her blog. Her audience are really attached to her and they buy whatever she suggests. Just mind one thing that, Ana never promotes unwanted or useless products just to make money.
That might also be another reason for her affiliate marketing success. She might be usually making around $5000 to $10000 from her blogging sources.
Learn How to Start Your OWN BLOG & Start Making Money (WORTH $197)
Amy is a social media strategist. She is specialized in Facebook marketing where she will reveal all the strategies, secrets and resources to grow your online business using Facebook. She is also the co-author of Facebook marketing all-in-one for dummies.
At her blog, Amy helps entrepreneurs across various industries establish strategies to maximize the power of social media and increase their online success. If you are one among them, you should check out her blog.
How does Amy Porterfield makes money?
Amy usually makes money in three ways. Affiliate marketing, consulting and selling online courses. I know there are all great income sources for anyone to make money online but Amy does it extremely well when it comes to monetize her blogging efforts. Her monthly revenue will be around $10K to 20K.
Mari Smith is known as the "Facebook Queen". She is a social media thought leader, premier Facebook marketing expert and author of several marketing books like "Facebook Marketing", "Marketing With Social Media", "Ready, Aim, Soar!" etc.
At her blog, Mari Smith helps you how to grow your blogs and online businesses with social media marketing. She also speaks a lot about getting the most ROI out of your social media ads and efforts. If you want to grow your blog with social media sites effortlessly, you should start following her.
How does Mari Smith makes money?
Mari Smith is a social media thought leader and she has unlimited opportunities to make money online by selling affiliate products, offering both consulting and online courses. She also makes money by speaking at public events and brand mentions. Her monthly revenue would be more than $20,000.
Marie Forleo is one of my favorite women blogger. She is an entrepreneur, philanthropist, American life coach, motivational speaker, author and web television host which is run by her name on YouTube. She is also the owner of Marie Forleo International, B-School and MarieTV.
At her blog, Marie Forleo helps you how to run a successful online business by using unconventional yet proven strategies. She is also named by Oprah as an industry thought leader for the next generation.
How Marie Forleo makes money?
Marie mainly makes money by public speaking gigs, providing REALLY expensive online membership programs and consulting. She makes over $30,000 every single month. Her online courses are really top notch as they add huge value to the community.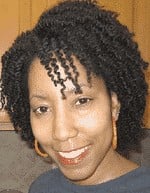 Just like we have a male problogger Darren Rowse, Lisa Irby is considered as the women problogger. She has been making a living from blogging for a long time now as she started making money online since 1998! And the best part about her is she shares insightful and most practical blogging advice on her blog.
Lisa is a full time affiliate marketer who makes a lot of money by selling others products and she is also very active on podcasts and video marketing. She's the one you should follow if you are looking for simple yet most effective strategies to make money from your blogging efforts.
How Lisa Irby makes money?
AdSense, affiliate marketing, consulting are few of the major ways Lisa makes money from her blog. She also recently started teaching at Udemy by offering premium courses. I'm sure she's going to fully utilize it as well. She usually makes around $15K to $20K every month.
Jane Sheeba is the top female blogger from India and she runs the marketing blog by her name JaneSheeba.com. She is also one of the blogging veterans who has been making money blogging for a long time now.
She writes a lot and also one of the very few active guest bloggers in the blogging community. At her blog, she teaches you how to use proven SEO and blog marketing strategies to build a highly profitable blog that makes money for you. If you are looking for practical blogging advice on money making, you should check out Jane's blog.
How Jane Sheeba makes money?
Jane offers freelance writing services to her clients. She also makes money by creating her own products as well as promoting affiliate products through her blog. She's a great marketer indeed. Jane usually makes around $5K every month.
Ileane Smith is the most Influential blogger. Her blog BasicBlogTips.com is a great resources for beginners who want to learn most insightful strategies to build and grow their blogs.
Although from the last few months her blog's focus was shifted from blogging and marketing to social media (especially YouTube and podcasts), BasicBlogTips.com is still a great resource to learn great blog marketing strategies.
How Ileane Smith makes money?
By mainly promoting affiliate products such as AWeber, podcast and video related products etc. I never saw Ileane selling hard to her audience. She almost always recommends but never says someone to buy. That shows how generous she is towards soft selling.
Sue Anne is another incredible female blogger whom I admire most. Her blog Successful Blogging is all about helping beginners to build and grow their blogs by creating insightful content.
Sue has an awesome writing style which captivates YOU to leave thoughtful comments and you will be mesmerized with her blog's content. She rarely asks you to buy something from her and which is what shocks me most.
How Sue Anne makes money blogging?
She promotes affiliate products such as WP Engine, Bluehost etc to primarily make money off her blog. She also offers online courses which are premium.
Kristi Hines is a freelance writer, full-time blogger and a certified content marketer who REALLY creates top notch content for various blogs and online businesses. She also regularly writes for KISSmetrics, Buffer, Social Media Examiner and other authority blogs in the marketing industry.
Kristi is a business blogger and is a HubSpot inbound marketing certified expert who write on topics around business and marketing. If you are struggling to use content marketing to grow your blogs and online businesses, her content and writing services give you a huge boost to your growth.
How Kristi Hines makes money online?
Kristi is a content marketing strategies and a full-time writer. She mainly makes money by writing for others (her gigs are expensive!) and she also recommends affiliate products that she personally uses. She makes anywhere around $10k to $15K every single month.
Heidi Cohen is one of the super powerful women bloggers who talks about content marketing, branding, PR and social media at her blog. Her practical advice on blog marketing helps you build a highly successful blog that makes profits in the long run.
How Heidi makes money?
She promotes affiliate products and she also offers paid consulting services to her audience. She makes around $10K every single month with these two income sources alone!
Side note: I'll be updating this top 10 female bloggers post with latest and highly influential women bloggers around the globe. So here are two more women bloggers whom you should follow as they add HUGE value to the blogging community with their blogging efforts.
Ali Luke is another top female blogger who is also a prolific writer and she regularly writes for top blogs like Copyblogger, DailyBlogTips, Problogger etc. Her writing tone looks super cool and she often talks about marketing, writing and building a better blog.
She makes money blogging by offering her freelance writing services and she also promotes products of her own and affiliate products to make money online. Ali usually makes around $5K to $10K every month.
Kim Roach is a traffic generation expert for blogs and websites. She talks about how to increase traffic and build a great business around your blogs through her blog's content. Her blog posts are mostly detailed and highly insightful.
If you are looking for ways to get more traffic to your blogs, make sure to check out her content. She makes some money by promoting affiliate products and she also has her own products which contributes to most of her earnings.
Best Blogs worth Following in 2021:
FAQs
Who is Jane Sheeba?
Jane Sheeba is the Founder of Jane Sheeba Media where she shares everything about business and blogging.
What is the mommy of twins?
Twins Mommy is a blog by Elna where she helps to learn blogging and make money online.
Which are Teenage girl blogs to read?
It's All You Boo, Whatever Bright Things, Inspiration Indulgence, XoxoBella, LoveSpunk, just to name a few.
What are the women's blogs on relationships?
You can start reading The Gottman Institute, A Practical Wedding, Marriage 365, Scarleteen, etc.
Who are the top female vloggers?
JennaMarbles, Liza Koshy, RCLBeauty101, IISuperwomanII, Zoella, are some of the top female vloggers with millions of followers.
Final thoughts about the top 10 female bloggers to follow in 2021
If you notice carefully almost all the top female bloggers mentioned on this page are making around $5000 to $30000 and more every single month. They are working hard. They are really trying to grow their blog's readership by delivering high-quality content by also managing their daily rituals at home.
All the above top women bloggers teach us a few things: dedication, consistency, and hard work takes us from zero to the next level. So if you are trying hard to make money online, you should definitely check out the blogs run by the women bloggers mentioned above.
So what are your thoughts on this post? Did I miss any of your favorite female bloggers? Is anyone else worth being on the list? Make sure to comment your top favourite female blogger in the comments section below.