Review of Elegant Themes
$80/Year
Product Name: Elegant Themes
Summary
Looking for most unbiased review about Elegant Themes? You'll find all the details of their premium WordPress themes including plugins. Pros and cons listed! You can grab their membership by paying $80 for one year.
Are you looking for the most unbiased Elegant Themes review? Well, you just landed on the right page.
You may already know having an appealing and SEO optimized theme for your blog can change the fate of your online success. Your website design is the first thing that your audience will see.
Elegant Themes offers gorgeous looking themes such as Divi, Extra. And the best part? They all come at an unbelievable price range. They are designed to give you fresh look to any site that you own. No matter which niche you are in, you will find a stunning and suitable Elegant Theme website pack for your blog.
Elegant Themes come at an unbelievable price of $80 (10% discount). This means that you can get full access to their themes and plugins by paying just $80. How cool is that?
If you are searching for beautiful premium WordPress themes along with a page builder, Elegant Themes is the BEST option.
So why use Elegant themes over other themes like GeneratePress, ThemeForest etc?
There are 3 reasons:
Over 600,000 people are already using their themes (see how popular it is when it comes to premium WordPress themes!)
For $80, you can get 100% access to using their stunning themes, website packs, plugins (all are designed by industry top designers and they look really gorgeous)
Stunning design, great features and experienced customer support team to help you when your in mess with your blog design!
Click here to buy all their themes for just $80 (10% Off Coupon Already Applied)
This detailed review of Elegant themes gives you better knowledge about their themes collection, why you need to buy and their features. Let's jump in.
---
Elegant Themes Review 2023: Are They Worth Your Money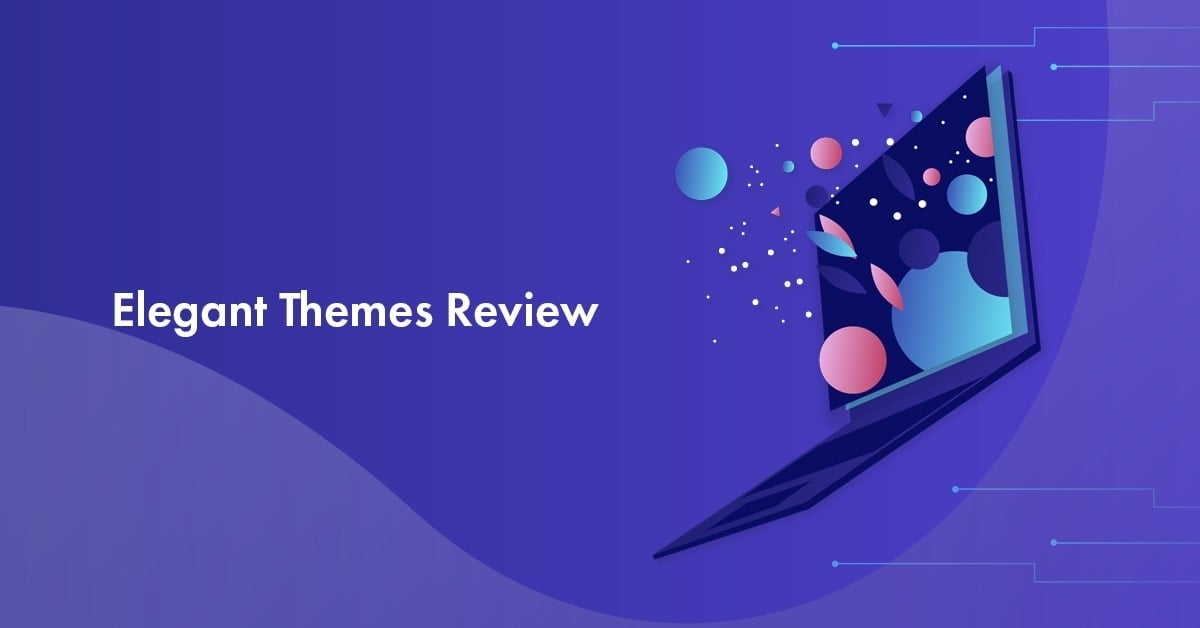 About Elegant Themes
Elegant Themes is a premium WordPress theme membership platform where you get access to beautifully designed themes such as Divi, Extra theme along with the ultimate Divi builder. It is founded by Nick Roach over a decade ago!
Their themes are used by over 800,000 people worldwide.
Previously they used to offer over 80 themes but now their focus has shifted from "quantity to quality" and offering only 2 premium themes which are Divi and Extra.
You'll also get access to their widely used Divi Builder (along with thousands of pre-made website packs) along with other popular plugins which are Monarch and Bloom.
The #1 reason most people use Elegant themes and Divi builder is the ability to use on unlimited sites. Yes, it allows you "Unlimited Usage". That simply means, a single subscription allows you install their themes and plugins on unlimited sites.
Can you install them on as many websites as you like using a single license? Yes, you can.
Can you install them on unlimited client websites? Yes, you can do that too! That's why so many people use them.
Here's how the members area looks likes;
As you can see above, you will find Divi theme, Divi builder plugin, Extra theme along with Monarch and Bloom plugins from the Product Downloads section.
You will also get access to a ton of website packs (layouts) which you can use to design any type of website you want as they are all pre-made layouts and works well with the Divi builder.
---
Here's how the Elegant Themes Divi builder control panel looks like:
Are Elegant themes search engine friendly and mobile responsive?
Yes, of course Elegant themes are mobile responsive. It means, your site loads the same way across all the devices such as mobiles, tables and PC's. You don't need to install any extra plugins to make your site mobile responsive when using Elegant themes framework.
Elegant themes SEO is incredible as well. They are also compatible with all the major SEO plugins like All in One SEO pack, Yoast SEO, Rank Math SEO and several others so you won't have any issues in migrating to extra SEO plugins for your own SEO purposes.
---
The 4 Pillars of Elegant Themes – Divi, Extra, Bloom & Monarch
Elegant Themes is actually a collection of 4 powerful pillars which include;
Divi builder
Extra magazine theme
Bloom opt-in plugin
Monarch social sharing plugin
Let's talk about each one of them along with their features so you can understand better about their usage.
1. Divi Builder: The #1 Page Builder
Here's how the Divi builder back end looks like;
As you can see above, you can now use Divi builder as a front end visual editor (thanks to the updates).
That means, you can live edit from the front end of your website through a WYSIWYG (what-you-see-is-what-you-get) interface.
Here's how the front end looks like for easy customization.
As you can see above, you can change everything from text to buttons to calls to action and customize your website's content (and layout) however you want. You just need to click on any element (such as text element) to start editing it. It's that simple.
Quick note: Want to give a try to Divi builder's demo? Here's the demo link where you can try their builder to see how their customization work.
One more biggest benefit of using Divi builder is it is compatible with WooCommerce and offers specific WooCommerce integrations to customize your store easily.
You can easily sell your products as you can showcase unlimited items in your eCommerce store for customers to browse and purchase your products online. From pricing to text elements to widgets, you can customize almost anything.
Use Divi anywhere
Do you need to use only Elegant themes to be able to use Divi builder? No, it's NOT required. You can use Divi anywhere.
You can either use their all-in-one Divi theme or simply install and activate the Divi plugin if you're using any other third-party theme. It just works anywhere.
So yes, you can use any other theme on your WordPress site and install Divi plugin as it's a standalone "Page Builder Plugin" which works with all the WordPress themes.
Who should use Divi builder?
Divi builder is suitable for:
Freelancers (if you're a freelancer website designer and looking for affordable page builders to customize your clients' sites, you should definitely invest in Divi)
Bloggers (if you're a blogger who is looking for a premium theme page builder, Divi builder is just for you as you can customize your site and pages however you want)
Agencies (you can build unlimited websites for your clients on a single membership which is extremely helpful for agencies)
eCommerce owners (if you're running an eCommerce store using WooCommerce, you can easily customize and work with different modules using Divi builder)
Loving this detailed Elegant themes review? Use the following link to grab their themes now.
Click here to grab Elegant Themes for just $80 (10% Off Coupon Already Applied)
The Divi builder: A stunning drag and drop editor
Whatever be your WordPress theme, with Divi builder you can build stunning website very easily. You need absolutely "zero" coding skills. With this plugin, you can build anything just by drag and drop. The plugin is compatible with any theme and you can create on your own without taking any help from website developer.
Divi builder comes with a ton of content modules that can be combined in any way as you like to create any type of website. Just drag that button and drop at the location you want in website. You can even create stunning landing pages for your visitors which is required if you want to turn your visitors to generating leads.
You can build story-driven blog posts too to attract your readers. Divi builder advanced design settings gives full control over any layout's design. You can create unique design.
It offers endless layout possibilities. Divi has every module that you need. If you want to integrate third party plugin, there is a module for that too. So, whatever you want to build, Divi has a module to support you to make your vision into reality.
Wanna configure the modules? Yes, it is simple and requires no coding skills. You can apply custom styles to individual modules. Most of the bloggers use single column for their blog posts. Divi builder takes this to next level. You can create and combine any number of columns for creating layouts.
Whatever the element on the page, it can be instantly duplicated. Just copy and paste.
Let's talk about some of its terribly awesome features in this review of Elegant themes:
Simple Configuration Options: Divi builder is equipped with extremely easy to use configuration options. You don't need to learn to code to customize your websites. There are a plethora of easy customization options that will help you easily design your site however you want.
Disable An Item To Hide It On The FrontEnd: If you want to display any seasonal promo or banner, then you can disable the element within layout instead of rebuilding it down the road.
Copy & Paste Items Within Layouts Or Even Onto Other Pages: You can copy items from one page to another page with just copy and paste. No additional software application is required.
Collapse Builder Chunks For a More Concise View of Your Content: You can create high level view of your layout with collapse builder. Within your layout, collapse different sections for a more concise view.
Unlimited Undos and Redos: Whatever the action you take is logged. So, if you want to undo or redo any action, you can do that as every history is saved.
Section and Row Vertical Spacing: Design is the new king. Even though your blog has awesome content, it won't gain visitors' attention if website has poor design. Divi builder offers wide range of tools to control spacing around the items on the page.
The Divi Builder Library: It houses unlimited number of custom builder elements as well as pre-made layouts. You can add any of these items to the new page instantly as these are saved to the Divi builder library.
Save Any Layout, Section, Row, or Module: Be it an individual module, entire page layout or rows, you can save anything to Divi builder library. Building new pages and websites is very easy with this feature.
Export & Import Library Data Into Any Site: If you want to start a new project, Divi library makes it easy with import and export functionality. Simply import your Divi Library and you can start the design process.
Multiple Items, All In Sync: If you save any item as "Global" in Divi Builder Library then that single item is placed on multiple pages. As it is global, whatever the changes you make are synced automatically. For example, if you want to share Call-To-Action in the footer of every page then simply turn that single item to "Global" item. So, if you update the item, the whole website gets updated.
With all the above features, Divi Builder turns into a true website builder.
---
2. Extra: The Ultimate Magazine Theme
The second WordPress theme built by Elegant Themes around Divi Builder is Extra (the first one as we all know "Divi Theme"). So yes, Extra theme is a new addition which is the ultimate magazine WordPress theme. It's suitable mostly for online magazines and online stores.
Want to see a live demo of Extra theme?
Click here to see the live demo and you can see all the modules that it offers.
Here are some of the incredible features of Extra theme.
Extra comes with 7 different post formats which include Video, Gallery, Map, Quote, Link, Audio and Text
It is fully responsive (so it obviously looks great in any device)
It is eCommerce ready and works flawlessly with WooCommerce and its integrations
It offers you new custom post type for Projects which helps you easily create portfolio pages
Customize your header however you want from to layouts, fonts, colors to font sizes and more
It comes with social media integration out of the box so you don't need to install any other social sharing plugin
Comes with a powerful built-in review system which lets your readers to rate your posts, product pages and so on
Extra theme is fully WooCommerce ready.
Extra theme also offers you excellent modules to showcase your posts which include;
Post Carousel (great for photo-centric posts as you can easily combine date space, allowing your website visitors to scroll through a horizontal series of posts)
Posts (you can create a simple feed of posts with this module and easily customize the categories and display your posts as Most Recent, Highest Rated or Most Popular)
Standard blog (if you want to create a classic post feed, this module is for you)
Tabbed posts (it can be tricky to feature all of your favorite topics on one page if you're running a huge publication online and here's where this module helps you to separate different categories into a single set of tabs)
Featured post slider (you can display your most popular posts using the Featured Post Slider module along with images)
Advertisements (if you want to easily embed advertisements directly into your category feed, this module is what all you need)
Masonry blog (works great on just about any type of website be it a large site or a small site)
---
3. Bloom: An Incredible Email Opt-In Plugin
We all know how powerful email marketing is. It gives an average of $40 ROI for every 1 dollar you spend.
If you're looking to grow your email subscribers, you need to finetune your website design with simple hacks like placing email opt-ins at the right places. Here's where Bloom comes into handy.
It's an exceptional plugin which helps you easily create a ton of email opt-in forms wherever you want. You can create email opt-ins or automatic opt-in pop-ups to grow your list.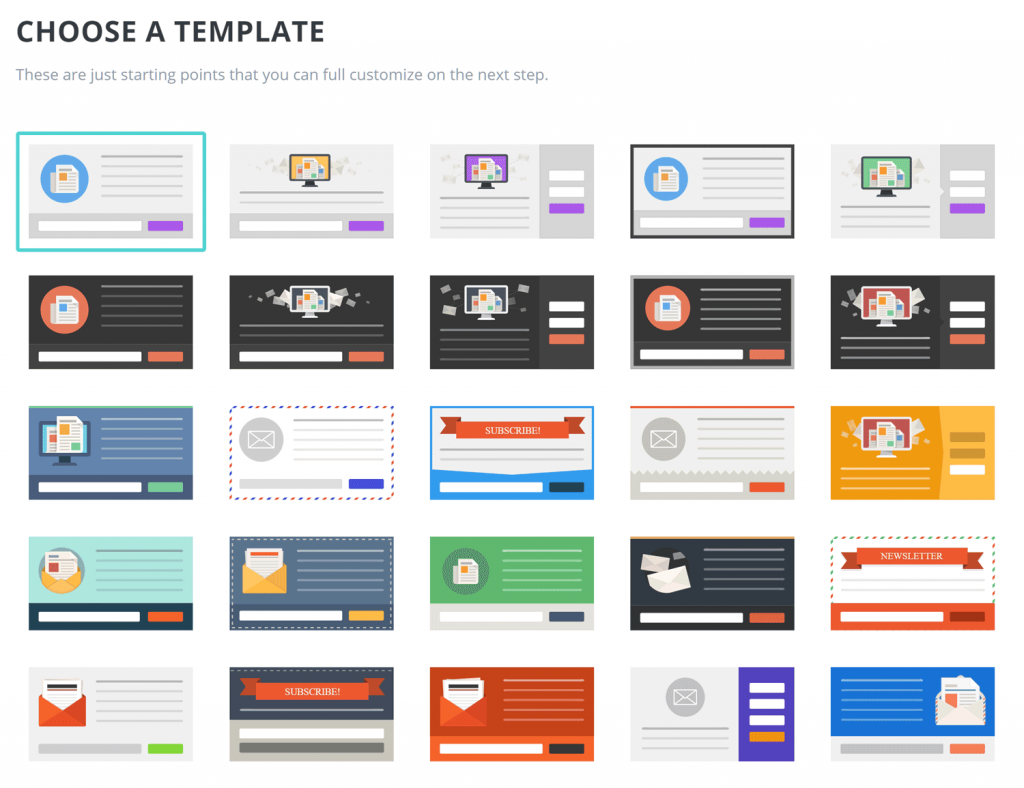 In fact, you can place your optin forms or pop-ups based on specific user interaction which include;
Choose a timed delay (so you can display a pop-up after your readers have been on a page for a specific duration of time)
You can show at the bottom of blog posts
After scrolling (after your website visitors scroll a defined percentage of the way down your page)
After commenting on a post or page
You can also trigger an opt-in form after someone purchasing your product
After inactivity (you can trigger an opt-in form if someone is inactive on your page for too long)
Features of Bloom:
Offers you 19 email marketing integrations ranging from GetResponse, Mailchimp to HubSpot, ConvertKit and so on
Provides you 100+ pre-made templates or you can customize however you like
Gives you 3 orientations to choose from: bottom, left, or right
Offers you unlimited color options for all the elements within your opt-in forms
Blooms opt-in forms are fully responsive
Offers you a custom panel in the WordPress dashboard so you can easily access your Bloom accounts, lists, opt-ins, conversion rates etc
Offers you split testing which lets you compare the performance of multiple variations of the same opt-in form (so you can pick the best version to improve your email opt-in conversions)
It also lets you easily import and export its data from one site to another site
The ability to add an unlimited number of email marketing accounts
Enjoying this Elegant themes review? Use the below link to grab their themes today.
Grab Elegant Themes for just $80 (10% Off Coupon Already Applied)
---
Social media plays a key role. Not only social shares help you with user engagement but they also help you with better SEO.
Monarch is the best social media plugin which lets your visitors share your content ranging from floating sidebars, inline buttons to automatic pop-ups.
Did you know that you can use Monarch plugin to show social sharing buttons in 8 locations? From sidebar to below content to widgets, you can allow your visitors to share your content effortlessly.
Features of Monarch:
You can choose from over 30 social profiles and networks to display social shares
You can use shortcodes to display social shares anywhere you want including widget areas
It offers you 3 button shapes, 5 sidebar button hover effects, and 4 inline button hover effects
The ability to show social media counts
You can either use native social network colors or pick custom colors for the button and icon colors for both before and on hover
It's mobile-friendly so your social icons look beautiful on any device
Offers you a custom panel in the WordPress dashboard where you can easily access your Monarch settings, stats and data (and check your social media statistics such as shares, follows and likes)
---
Elegant Themes And Divi Pricing
Elegant Themes comes with 2 pricing options which are;
Yearly Access: This plan costs you $89 per year and gives you access to Divi builder, Extra, Bloom and Monarch. You'll also get access to hundreds of website packs, product updates and premium support. And yes, you can use all their products on unlimited sites.
Lifetime Access: This is suited for freelancers and website designers which costs $249 one-time fee. You'll get access to Divi builder, Extra, Bloom and Monarch. Along with them, you'll also get access to hundreds of website packs and lifetime updates and their premium support. You can use all their products on an unlimited number of sites.
Looking for a discount?
When you use our exclusive link, you'll get 10% instant off on their membership and discounted pricing is shown below.
As you can see above, you'll get 10% instant discount when you use our exclusive link.
So what are you waiting for?
Click here to buy their themes for just $80 (10% Off Coupon Applied!)
They also offer a risk-free 30 day money back guarantee. So in case if you don't enjoy your Elegant Themes membership, you can ask for a refund within 30 days.
---
Pros & Cons of Elegant Themes & Divi Builder
Let's now talk about some of the biggest pros and cons of using Elegant themes along with Divi builder.
Pros:
Offers you an easy to use drag and drop builder called Divi Builder which lets you design your pages however you like.
Fully responsive themes and plugins
Unlimited site usage (including your client's sites)
Access to over 1000 website packs (which are pre-made website designs useful for almost everyone)
Access to Divi builder
Affordable pricing as their pricing starts just at $87 per year
Access to Monarch for social media sharing
Access to Bloom to easily create stunning opt-in forms
You absolutely don't need any technical or coding skills. It takes very less time to just drag and drop to develop a website.
Frequent updates
You can use the Divi Builder even with your other WordPress themes (as it is available as a standalone plugin which works as a page builder)
Cons:
If you wish to migrate to another WordPress theme, everything gets clumsy as you'll leave behind a bunch of messy codes (such as shortcodes offered by Divi builder)
It takes time to learn as they offer too many features, shortcodes etc
---
How good is Divi customer support and updates?
One great thing about using Elegant Themes membership is that you get constant updates. Their themes and plugins are always compatible with the latest WordPress versions.
They also constantly upgrade their themes and plugins to safeguard from all security vulnerabilities.
They also provide live chat support (but only for active customers).
As you can see above, they offer support in multiple ways including;
Live chat (you'll get email responses if you close the chat)
A community forum where you can find a ton of tutorials
Documentation on using their themes and plugins
Exclusive Facebook group where you can engage with other community members
You can also attend a Divi Meetup that's near you (there are 53 groups and over 5800 members across 18 countries)
So yes, Elegant Themes Divi provides frequent updates with excellent support assistance which you can avail in so many different ways as listed above.
---
Elegant themes review: Are they really worth buying?
Whether you are running a small business or blogging for fun, you need to invest on design to make your website stand out from the crowd. Design is what makes people stick around your sites.
No matter how great your content and product is, no one will consider buying stuff from you if your design is ugly. So make sure to invest money on design that looks stunning and simple. Here's where Elegant themes collection comes handy.
Note: All the links used in this page are affiliate links. It means that I earn a small commission whenever someone uses those links to purchase things. It won't cost you anything extra but helps me pay few bills to run the site.
Read: GeneratePress vs Divi: Which is Best in 2023
---
FAQ's About Elegant Themes And Divi Theme Review
Here are some of the frequently asked questions about Elegant themes and Divi which can help you easily decide whether they are worth your money or not.
Why should I use Elegant Themes?
Elegant Themes offers you hundreds of website packs (pre-made layouts) along with Divi theme, Divi Builder, Monarch plugin, Bloom Plugin, Extra Magazine them. And they just cost you $87.
It doesn't matter whether you're running an agency or running multiple websites, by getting access to Elegant Themes along with Divi, you can easily create any type of site you want.
Can I use Elegant themes and plugins on clients sites?
Yes, you are free to use their themes on as many sites as you like without any restriction. While most of other premium WordPress theme platforms don't allow this (or charge extra money) to use their themes on your clients' websites whereas Elegant themes don't charge any such.
Do I need any coding skills to use Divi Builder to customize my site?
No. The great thing about using Divi builder is that it offers you a WYSIWYG (What You See Is What You Get) drag and drop editor. So you can easily customize without any coding skills.
How much does Divi theme cost?
To get access to Divi theme or builder, you need Elegant Themes subscription and it offers 2 pricing plans.
→ Yearly access – $89
→ Lifetime access – $249
Can I use Divi on multiple sites?
Yes, you can Divi on multiple sites.
What if you're not satisfied with Elegant themes?
if you're not happy with Elegant themes or features, you can ask for a full refund of your purchase and they will refund your money no questions asked (within 30 days).
Can I upgrade my Divi membership?
Yes, you can upgrade to a different package at any time after signing up.
Read: Astra WordPress Theme Review 2023: Is It The Best Theme?
Read: GeneratePress vs Astra: Who's the REAL Winner?
---
Final Thoughts about the review of Elegant themes
If you've been blogging for a while, you may have already know the fact that design is the king. Google is also giving top priority to sites that have good design elements which can make your site loading time faster.
The only way you can do that is to either hire a designer to design your site or invest some money in getting a design that is developed by the best team in the world just like Elegant themes. This review on Elegant themes and divi themes is NOT written just to increase my sales but to help you pick the best themes for your WordPress sites at a minimal cost.
So what are your thoughts about the review of Elegant Themes shared here at BloggersPassion? Let us know if you have any questions before buying, we'd be glad to respond! You can also mail us at [email protected] for further queries.