If you're running a food blog, you need to seriously think about various ways to monetize it. If you're looking for proven ways to make money from a food blog even if you've no idea, this post is just for you.
I know monetizing any blog is really hard. 8 out of 10 bloggers never make a penny from their sites. The #1 reason behind it is they don't know what tactics to use to make money from their blogs. If you're one among them, this post can be so much helpful for you.
In this detailed post, you will find out:
how to make money from food blogging
few great tactics to make your food blog successful
Are you curious to find them out? Let's get started.
6 Easy steps to make money from food blogging
Step 1: Understand your audience
The very #1 step is to understand who your audience are.
Without knowing your target audience, it's impossible to make money from food blog (even if you're good at cooking or selling!).
This is important not just for starting a blog but for monetizing your blog too. If you want to deliver a positive user experience from the outset or want to attract or convert or promote your products or services, then you must know your audience first.
There are many sources that you can get information on your audience from site statistics to actual conversations with real-life customers. You need to observe how they are interacting with your online presence.
Observe your site analytics: Inside your site analytics, you can see where your visitors came from, what keywords they used to find you, and how long they spent once they clicked any post on your blog.
Social media research: You can use social media mostly Twitter, Facebook and LinkedIn and Instagram to find your potential customers by asking questions or by explaining problems your product can solve on.
Ask your audience questions: Surveys and interviews can reveal deep insight into your customers since you can really dig into their answers and follow up with the goals, values.
Google considers users' engagement when deciding how to rank a site on its search engine.
1. Understand Google Analytics: You need not spend time to understand your visitors like the pages they were looking at and how long they spent on the site. This tool makes your task easier and saves your time.
Whatever the business you are in, you need to do conversion tracking. E-commerce tracking will allow you to collect data on product sales, purchase amount and billing locations. It provides valuable insight into the journey your users are taking to arrive at the desired location. This could be an enquiry form or landing page for some value added content.
With so much data in Analytics, there are many ways to flag areas of the site that might affect the user's experience.
2. Heat mapping tools: Most of the Google Analytics' data is derived from the link and page metrics. If you want to understand what is valuable content, then you need to understand more about in-page activity. You can gain this insight with the help of heat mapping tool Crazy Egg. It also highlights usability errors and often areas that could result in an improvement in conversions. Here's how it basically looks like.
With Crazy Egg, you can compare both desktop and mobile versions of a site. This tool helps you to understand how audiences react to both. You can also drill down and see how users from different channels, even new and returning visitors interact with the site.
3. User testing: User testing draws attention to anything you find difficult or confusing. The feedback you get can lead to further web development that helps in improving the user experience.
You can test a website in an efficient and quick way with the help of remote usability testing platform called What Users Do. It matches the users with your chosen demographic like how old they are, their gender and even their profession.
If you need to see the experience of someone less savvy, you might want to handpick your testers. You can create a controlled environment and observe how a selected group of people using your website.
To record the user's' experience in real time, you can use a tool called Camtasia. There is also a tool named Silverback that will record the on-screen behaviour and show exactly where the user clicks.
4. Online surveys: Wanna gather feedback on a user experience? Then conduct online surveys. A typical survey will consist of a set of questions designed to assess a participant's preference. Here, you can ask them how they rate their online experience.
Here are some of the benefits of online survey you will get:
By reaching much wider audience, you can gather a larger sample size.
By understanding of the end user's experience, you can adapt the online experience accordingly.
You should know exactly the type of information you wish to obtain from the survey. User surveys help to quantify the assumptions you have made from the insights gathered in above steps.
5. Perform A/B testing: Put into practice what you have discovered from your user behaviour research. Through tools like Google Analytics and Crazy Egg, it's easy to assess the impact like a change to a button, introduction of a new colour or a new menu item.
Even if, it is just a sense check on your new design, you can consider using WhatUsersDo tool to test a beta site before launching. Customers' behaviour constantly changes and you should adopt all these steps as part of your marketing strategy.
Step 2: Research what your competitors are doing
Hands down, Semrush is the go-to tool for doing competitor research. If you have not started spying on your competitors, it means you are probably losing much traffic. Spy on your niche competitors and see what works and what doesn't.
Semrush is one of the most useful tools that you can use to know about your competitor data. You can set key performance indicators and determine which online channels are truly worth investing in.
First create a list of all the websites you are going to do competitive analysis for and then start analyzing on Semrush.
Go to Semrush and give any URL from the list you created. Here, let's use "quicksprout.com".
At a first glimpse, you can see a quick overview of important metrics to begin reviewing. First, look at the number 26 k (organic search) which tells the number of people arriving to the website per month organically.
Remember, traffic estimate changes based on the software you use. This is because you don't have access to their Analytics. You can check SimilarWeb.com to know the number of visitors per month. You can also know the amount of clicks the website receives per search queries performed.
With this information, even competitors will have the chance to start bidding on certain keywords that could give them an advantage over quicksprout. Usually many people will have concerns about spending money on AdWords..
If you are not on first page of Google, then it's almost very difficult to enhance your brand in the online world. Using Semrush, you can see "Top Organic Keywords" and "Main Organic Competitors". Make the best use of the data to your advantage, spend your time and efforts to convert more customers.
Right next to the keywords, You can also see insights into the search volume opportunity as well as an estimated Cost per click. On the right hand side, the graph demonstrates keyword distribution and performance. It will help you to understand how to shift keywords that don't rank well towards optimal position.
Here is the step by step guide how you can do research:
Go to Semrush and enter your own website and gather 5 competitor's URLs.
Open up Excel or a CSV and download their keywords. Filter by Search Volume or Traffic
Determine how those keywords rank and gather the best
Compare them against the keywords on your website by clicking on "Find Duplicates".
Gather all the keywords that the competition is using, but your website is not using
Create a roadmap to determine how and where those keywords will be implemented on your site using "Advertising Research" and "Competitive Positioning".
You are able to understand how the competition is spending their time, budgets and marketing efforts. Observe loopholes in your competitor's website and rectify that in your website to attract visitors to your website.
Step 3: Build engagement with your readers
Email list is the #1 way to build engagement with your audience. It's all about trying different things like listening to feedback from your readers and then tweaking those things until you find the best way. You can keep your email list engaged with these simple steps.
Did you know that email has the BIGGEST ROI?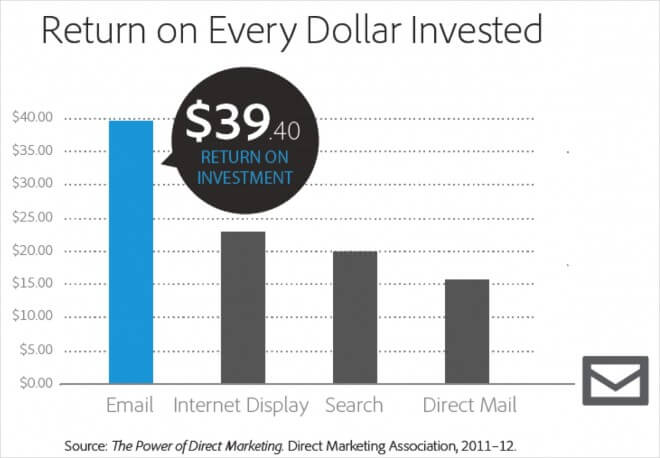 1. Study others who have engaged lists: If you want to earn money from food blogging, make sure to always learn from the experience of others. Invest time in learning from others who are already doing this successfully.
Remember, it's not about following a guide of how someone else does it. It is all about picking and choosing certain things you want to test and then tweaking it until you find something that works.
Some of the top email tips that you can follow are:
Tell your subscribers what to look forward to in your communications. If you don't win them over right away, there are chances that they will either stop opening your emails or they will unsubscribe altogether.
When it comes to crafting great subject lines, don't be so formal and make them wonder.
Make sure you keep these two tips in mind every single time when you craft your subject lines.
2. Find your unique voice: How can you make your readers subscribe to your email list in the first place? If you are able to uncover your unique voice, then you will start to connect with your readers on a whole new level. Ask you readers. You can find their biggest pain points and struggles are by just asking them. You can ask them like, What do you like most about our emails, and what would you change?
Increase your engagement by giving your readers exactly what they want. Make them feel a part of it, and show them you are there to serve them by just asking.
3. Segment your list: If you want to increase engagement, segment your list. What does segmenting mean exactly?
You could have separate lists for several different categories based on what your subscribers are most interested in. When you know exactly what people are interested in hearing about, segment them to send very targeted content based on their specific interests.
Keeping your email list engaged is not a rocket science, if you can successfully follow the above, you will figure out how to best keep your email list engaged.
Here are 5 types of emails that will help you build engagement and rapport with your email subscribers.
1. The "WHO" email: When it comes to buying and selling, you should know with whom you are talking to, hearing from or with whom you are going to be working with.
You should tell people who you are. Share your interests, give some insight into your family and what you do for entertainment.
Sharing personal information about who you are will bring in more sales and help you grow your business. Before your customers can like and trust you, they have to know you, and that begins with knowing who you are.
2. The "WHAT" email: Sales people often assume their prospects know what they are trying to sell. They assume that clients are aware of every product or service available to them. To grow your business, you should let people know what you do and what you have to offer. This is where most of the people fail.
The "What" emails can be further divided into two subsets:
Don't just tell your subscribers and list of clients what you sell. Make that information available on your website somewhere.
Share your approach to problems. Talk about how you help your clients. Don't just sell products, share what makes you different from other sales people and your competitors.
Don't just share what you can do well. Let people in on your weaknesses and they will like you that much more because they know that they can trust you.
When entrepreneurs and business owners sign up for your email list, send them a list what they can expect from you.
3. The "WHEN" email: The "When" emails can cover a variety of things as well so get creative. Send an email to tell people when you are open for walk-ups, when you got started or when you began your business. Tell people when they can expect your emails.
4. The "WHERE" email: Let your subscribers know where you will be and when you can get together for dinner, drinks or a meetup. You could also send a "Where" email to let people know where you will deliver your products. Tell them where you are going to hold your next event or where other blogs have featured you.
5. The "UPDATE" email: When people know you are trying to connect with them and show your humanity, you will stand out from every other salesperson vying for their time and who just wants to sell, sell, sell.
Try to be creative with your emails. Don't try to sell all the time.
Step 4: Network with other food bloggers
If you are relying on a single traffic source, then that is the biggest mistake you are doing. Do you know from where does all your website traffic come? You may say from social media, search engines, ad campaigns, referral traffic…
But, if you are focussing on one platform to promote your content and drive traffic, then you should read this.
If you observe any successful blogger, they will have multiple sources of traffic. If you want to build such diversified traffic then you should do Influencer marketing because influencers have an effect on multiple traffic channels. If you connect really well with influencers, you will get traffic from search engines and other platforms as well.
Instead of chasing traffic, you should let it chase you. Never ever see influencers as an opportunity for backlinks or re-tweets, instead see them as an opportunity to connect and become their friend.
When you are just starting out, you need to know how to network with other bloggers in your niche properly. Here are the few things that you should keep in mind before networking with others:
Never ask a vague question. Nothing is more irritating than receiving an email from someone you don't know, asking you a vague question.
Ask thoughtful questions that shows you have done your research.
Never reach out to huge bloggers with massive followings. Instead, reach out to bloggers with a slightly larger following than you.
Never send cold, poorly worded emails. If you don't spend time in composing a professional email, then you will never get response. And it is much easier for a blogger to forget an email from a stranger.
It is always good to cultivate friendship with other bloggers first and then you can send a professional email later.
Here is the step by step process that will help you to connect with influencers:
1. Prepare a connection spreadsheet: Firstly, list out your contacts and keep the people you think are very important for building your brand. I should say, more than building your email list, these are the people who will help you to build your email list. Without the influencers and networks, you can never make a great email list.
Connecting with these guys helps in increasing the traffic, shares and revenue coming. Within the list you should include:
Their name
Their email
Their website
Their Twitter handle
Last time you have contacted them
Your status with them. For example: Close, acquainted, cold, etc.
2. Mention them when you guest post on top blogs: It's not so easy to get influencer's interview. Use their blog posts as resources within some top blog articles. You can't imagine how powerful this method is.
Doing this gives you something to email them about. It's like presenting a gift to them, and they will definitely love you for it. It gives you a reason to connect and a way to build your network. Just mention 3-5 influencers per article and soon you will be connecting to so many.
Here is the step by step strategy you should follow:
Find top blogs to be featured on.
Outreach to 10-20 top blogs in your niche
Visit one of those blogs and request for a guest post with an amazing content.
Write an epic article.
Mention 3-5 bloggers of your niche within that article.
Once it get published, email those bloggers.
Get featured on their blogs.
Repeat steps 5-8.
3. Interview them: Connections bring new opportunities. You can start a podcast. If nothing else, you can build the network with this simple strategy.
Look for an influencer you would love to speak to.
Send them video or podcast or mention them in your post to connect with them.
Get them on your podcast or interview them for some other reason
Build a stronger relationship. Publish and email the influencer when it's out.
You will be recognized as a connecting ninja. You do something 99% of people don't do. You follow up and you do it like a pro. You are sticking out to these influencers. Most of the people give up after a few weeks or days. And soon, you will be the very influencer you have always looked up to.
Step 5: Use these 3 monetization strategies
There are many food bloggers. However for those who are just getting started, there will be a confusion on how to generate an income from a food blog. Here are the three monetization strategies you can use.
1. Affiliate marketing: In the online business world, the one word you will often hear is Affiliate marketing. It is when you promote somebody else's product and, if it sells, you get a commission. Some of the examples are amazon's program, hosting services and food blogger pro.
You can use amazon's program to provide links to any kitchen items. So that people can find these easily and you will get a small commission if someone purchases them on amazon.
At the same time, you can also promote your hosting service and food blogger pro. This will definitely add a good percentage to your income. It is one of the easiest ways to start making money if you are just getting started and it is relatively consistent.
2. Selling your own books or courses: You can sell your cooking lessons. You could record lessons online and share them. Even though a lot of that information is free now, combining it into an easy to digest form and being the one to deliver it that your audience trusts is valuable.
You can sell your cooking course ranging anywhere from $19 a month to a flat rate of $200 that usually gets them access to dozens of your videos depending on the product.
3. Offering consulting: As a food blogger, you can take the advantage of offering a meal planning service. This is a service where you can map out meals and groceries every week. You can start a facebook group where you can answer questions and people can get support with the dinnertime struggle.
It is one of the good services to save time and money for those who are looking for help with dinner. From a revenue perspective, besides ads, this is a great consistent source of income.
Once you start any of the above strategies, you will start to see progress of growing the blog into a real business.
Step 6: Start a YouTube channel
In reality, video is becoming much easier and cheaper to create. This means there's a huge opportunity for your business on YouTube. Starting your YouTube channel will help increase your ability to make money from your great content.
The first step towards YouTube success is to create a professional looking channel that will ensure more visitors.
Use the same name and color scheme as your blog.
Make your channel's niche immediately apparent.
Include a tempting description of your blog in a prominent location with a link back to your site.
Cross promote your other social media pages.
Here are some of the great reasons to start a YouTube channel to monetize your food blog.
1. Solve your audience problem: Give your audience more content by adding video and a YouTube channel to your site. When people get a lot of good content that solves their problems, they will stay longer and like to come back and visit more often.
2. Drives more traffic: Adding the extra content drives more traffic. People can find you on YouTube and on your site. If you start putting videos on your most trafficked posts, it helps you to grow even faster besides growing your brand. Having video someplace else gets your brand out there in another location which starts to grow the level of awareness and expertise that you have.
3. Build community: Video encourages a level of familiarity that helps in building a community. You can create a much more personal connection with people and let them get to know you. It should give a sense of feeling that watching that solves their problem. So without wasting any more time, start your YouTube channel now.
Read: Best Food Blogs You Should Follow in 2023
FAQs
What is the meaning of a food blog?
A food blog is a place where you will find amazing content, stories, recipes, and everything around foods and cooking shared by food bloggers.
Do food bloggers get paid?
Yes, bloggers get paid irrespective of the blogging niche. So, it does not matter which niche you are working on, you can monetize the same.
How do I start my own food blog?
Simply choose a great blog name, get your domain name registered, choose a reliable web hosting, install WordPress, apply a gorgeous-looking theme, and start blogging.
How much does it cost to start a food blog?
Like any other niche, you can start a food blog for around $60/year by registering an appropriate domain name with reliable web hosting.
How to make money from a food blog?
Affiliate products promotion, selling your own products, YouTube channel, Advertisements, and consultation are some of the top ways to make money from a food blog.
Final Thoughts
Although making money from a food blog is hard but you can quickly increase your sales and revenue if you have the right strategy. That's the reason why I wrote this detailed post by covering everything about making money from food blogging.
Do you have any more questions? Did you find this post on monetizing a food blog useful? Share your experience of earning money from your food blog in the comments section.