Looking for increasing your traffic from search engines? Still, struggling to find the SEO best practices that you can use in 2023 and beyond?
We all know how search engine traffic affects your overall bottom line from sales to conversions. If you're not practicing the right best SEO practices in 2023, your competitors will crush you in Google search.
This detailed guide will demonstrate to you some of the best SEO practices you can implement on your site to get more traffic and sales. Let's get started without much ado.
SEO Best Practices for 2023 to Skyrocket Your Website Traffic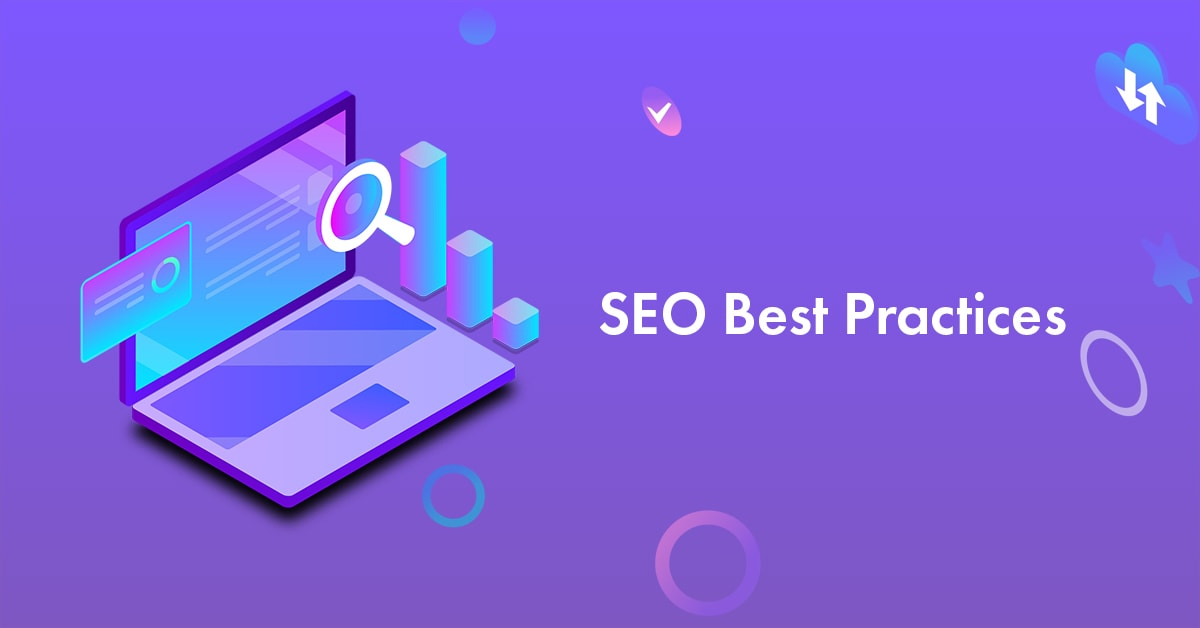 1. The rise of LSI keywords
I bet you already know the importance of keyword research. Using high-quality and less competitive keywords is the first step to getting more visitors to your sites from search engines.
But most people do keyword research wrong: they pick a keyword and stuff the same keyword repeatedly within the content (which is also known as keyword stuffing) which is a bad SEO practice.
So what's the best SEO practice for 2023 when it comes to on-site SEO?
Using LSI keywords. They are becoming the new trend now where everyone is realising the importance of using LSI keywords within their blog posts and web pages.
What are LSI keywords?
Latent semantic indexing keywords (LSI keywords) are nothing but relevant keywords which are related to your primary keywords. LSI keywords can also be considered as synonyms.
Why are they so powerful in SEO?
Gone are the days when you can rank for any keyword by using it multiple times within your web pages. Keyword stuffing or using the same keywords repeatedly can actually penalize your site in Google search.
Here's where Google introduced the smartest algorithms like RankBrain to give better search rankings for those sites which are using highly informative content with LSI keywords. So if you want to rank for any keyword, finding and using LSI keywords can be the right choice over keyword stuffing.
Let's now have a look at what LSI keywords look like;
Just have a look at the above illustration and you'll easily understand what are LSI keywords.
We picked an example keyword as "how to lose weight" on Google search and at the end of the search results page when you scroll down to the bottom, Google gives you "related searches".
Those Google-related searches that you find at the bottom of the page are simply called as LSI keywords. In other words, people are also searching for those given keywords. So what did you understand?
To rank for a primary keyword, you don't have to necessarily use the same keyword phrase within your content or blog posts, you can get search traffic even by using the relevant LSI keywords suggested by Google.
LSI keyword example
Let's have a look at another example so you can better understand about LSI keywords and their importance.
Exercise
Exercise machine
Exercise machines for women
You might be writing topics about any of the keywords mentioned above.
You may ask, how does Google look at those LSI keywords? That's a good question.
Even if you use any of the following keyword phrases, Google algorithms still consider you're talking about the same topics so you don't even need to stuff your content with the exact same keywords.
Exercise (any exercise, abdomen exercise, chest related exercise, shoulder or abs, etc)
Exercise machine (equipment, cycling machine, dumbbells, etc)
Exercise machines for women (cycling machines, yoga mats, small dumbbells for women, etc)
See, how smart Google algorithms are. So don't be dumb and make a mistake of keyword stuffing from next time and make the most out of the SEO practices such as using proper LSI keywords while creating content.
How do you find LSI keywords?
So how do you actually find LSI keywords to use within your content for getting more visitors from search engines to your websites? Here's a list of a couple of tools that you can to find LSI keywords with ease.
Google autocomplete: This is free, quick and easy to use. Just start entering a keyword of your choice that you want to rank for on Google search bar and Google will instantly start showing you auto suggestions which can be treated as LSI keywords.
LSI graph: This is another great LSI keyword research tool which is also free, gives you a ton of LSI keyword ideas for any keyword phrase that you enter. If you want a dedicated tool for finding LSI keywords to increase your search engine rankings, this free tool is a great fit.
Keywordtool.io: We often use this tool for finding great long-tail keywords but it also can be used as a LSI keyword generating tool. This is a free tool, also has a premium version. The free version of this Keyword Tool helps you generate up to 750+ long-tail keyword suggestions or LSI keywords for every search term you enter on their tool.
So there you go. LSI keyword research is definitely one of the best SEO practices for 2023 and beyond. You can also use this tactic for doing video optimization and can be used as YouTube seo best practices. Just make sure not to overdo anything especially when it comes to keyword research and usage, just take tiny steps and scale up as you see better results.
If you're someone who is looking for more traffic from on-page SEO, start with using LSI keywords within your content.
---
2. 10x content is the holy grail of SEO
Hands down, content is king. Ask any SEO expert in the world about their favorite SEO strategy, most will say "great content". We've heard create great content and get better rankings enough times. So let's use the term coined by SEO guru himself Rand Fishkin from Moz and the term is "10x content".
What is 10x content?
The simple idea behind 10x content is to create blog content which is 10 times better than the rest of your competition. If your competitors are ranking with 500 words content, creating highly useful 5000 words content on your blog is known as 10x blog content.
10x content doesn't necessarily mean, writing 10 times more words within a blog post. It can also be;
10 times better visually
10 times better in content research and creation
10 times better in helping your audience and so on
Why 10x content is the holy grail of SEO?
There are over 2 million blog posts getting published every single day. That's a lot of competition where you cannot survive by publishing normal content on your blog. Here's where 10x content gives you enough traction to get your blog noticed even if you're in a competitive niche.
10x content examples
We've publishing 2000 word blog posts for over 8 years now (since 2014) and we know that detailed content is working really well for us in terms of getting more traffic and sales to our site from search engines.
Here are a few of our own 10x content examples that you can read for a better understanding of what they really look like;
100+ Affiliate Programs For Bloggers In EVERY Niche In 2023: This post is over 16,000 words, yes you heard it right! The reason we created such a gigantic post is because we wanted to help all kinds of bloggers to find and use the right kind of affiliate programs to generate passive income from their blogs. The post is doing really well even though we published just few days back.
List Of 200+ Quality Guest Blogging Sites: This is another massive list post where you'll find a list of over 200 quality sites that you can use to write guest posts and get backlinks. It is constantly getting great amounts of traffic from search engines and also got links from authority sites like Neil Patel.
Semrush Review 2023: Using Semrush to Get More Traffic: Although this is not a massive 10,000 words post but it is another great piece of 10x content which talks about one of our favorite SEO tools called Semrush in detail (along with all the examples, features, screenshots etc).
So there you go. Now that you know how 10x blog content really looks like, let's now talk about how you can actually create 10x content and use it as one of the effective SEO technique for 2023 and beyond.
How to create 10x content to boost your search engine rankings?
Here are some of the proven tips anyone can use within their content marketing strategy to create 10x content really quickly and easily.
Narrow down your topics:
Instead of writing a detailed post on "how to lose weight", narrow down your topic into "how to jog 20 minutes a day" (which in turn helps you lose weight).
Most people make the mistake of picking broad topics and start writing really detailed content around them. That's a big mistake. Because authority sites might be already using and ranking for the broad topics so even if you create 10x content, it will be really difficult to outrank them (due to high DA, more backlinks, more social shares, etc).
So it's always a smart strategy to focus on just one step of a process where you can give practical advice that your target audience can immediately use to solve their problems.
Likewise, you can also talk about one step of the process of "how to earn $100 every month" instead of talking about a broad topic like "how to make a living from online". You'll not only be able to write better but your audience will appreciate your efforts for offering them great advice that they can use immediately.
Assess your competitors with Semrush:
Before you even start creating 10x content, you must spy and assess your competitors on Google search. Do a quick search on Google for the keywords that sites are already ranking for on the first page. That way you'll know what type of content is getting more value in the top 10 results.
you can also use tools like Semrush for competitor analysis. Just look at the image below and you'll understand.
Here are a few things you can do to quickly analyze your competitors.
Find out the top 10 results for the keywords or topics you want to rank for
Check their DA (domain authority)
Check how many backlinks their page has
Analyze their headlines (getting more click through rates can boost your rankings as well)
You may ask, why should I do competitor research? You're not the only one to cover the topics, the chances of writing content even on unique topics are very slim. So evaluating your current competitors who are ranking on the first page of Google can give you a lot of ideas on how to create better content or improve your existing content to make it 10x content.
Be unique with your content:
What's the point of sharing the same advice or rehashing what everyone is talking about in your industry? You have to differentiate your content in order to rank well in Google searches.
So how can you differentiate your content to stand out?
Add appealing and unique images for every post you publish
Add a ton of references, points, and external links to make your content a one-stop source for all the information
Use really unique headlines and subheadings to improve your content quality
Use data as much as possible. You have to do a lot of research to start using data, illustrations, and screenshots within your content. This is what immediately acts as an authority to create 10x content.
Research is the key:
The difference between a normal piece of content and 10x content is the research. The amount of time you put into research to write a blog post is what all makes the difference. Pat Flynn spends over 10 to 20 hours crafting one blog post and we all know how successful his blog is now. Your effort will get results if you're consistent.
Analyze your competitor's top-performing posts. Check out how many social shares, comments, and backlinks they got. Find out what points helped them to drive more traffic to their high-traffic generating blog posts.
If you create it, they won't come:
If you build it, they will come – that's just a myth and if you follow it blindly, you'll fail miserably. Likewise, even if you've created 10x content by taking so much time from research to crafting your content – you won't get any results if you don't promote it well.
Use tools like Hootsuite as they will help you easily automate and schedule posts for social media and you can send them automatically at regular intervals. The more you promote on social media, the more traffic you can generate.
Leave blog comments immediately after publishing posts. Yes, if you're just starting out, blog commenting is the surest way to drive people from other sites to read your content. If they find your content really useful, they will not only read but will also share and comment.
Are there any tools to help you easily create 10x content?:
Yes, here are some of the tools that we use whenever we want to create 10x content to get better rankings on Google search results. Have a look at them, give them a try and you'll thank us later.
Semrush: If you had access to only one SEO tool, go for Semrush and we're not giving over importance to using this tool. Hands down, one of the best SEO practices for 2023 is to do competitor analysis the right way. Semrush not only helps you with competitor research but you can also use it for keyword research, backlink analysis, site audits, etc.
The current price for Semrush is around $120 per month and gives you access to all of its features. It's not expensive when you start using all of its features which not only helps you with more traffic but also sales.
You can also use the following link to get 14 days free trial of Semrush worth $129.95 without paying a penny. Go try it and pay for it only if you're satisfied with its features.
Click here for Semrush free trial
Rank Math SEO: We've been saying so many times that on-page SEO is as important as building quality backlinks. Without proper on-page optimization, it's impossible to get top rankings for any keyword on Google search.
Here's where the RankMath SEO plugin comes into play which is one of the BEST SEO plugins to optimize their content easily. This plugin helps you optimize your blog posts for your primary keywords and indicates with a green color signal if your content is optimized well.
It also tells you where to put your keywords within your content such as title, meta description, image alt tags, etc to properly optimize your content every time you upload it to your WordPress dashboard area.
That being said, here's a great video by Rand Fishkin talking about how to create 10x content easily. A must-watch!
---
3. Performing a technical SEO audit is a must
There are thousands of SEO agencies and experts whose job is to conduct technical SEO audits of websites. The major reason behind doing website audits is to find and fix if a site has SEO-related issues to make it work better in terms of SEO.
Technical SEO is hands down one of the best SEO practices that anyone can follow and make it a habit of implementing regularly on their site to boost their SEO rankings.
What is a technical SEO audit?
A technical SEO audit involves dealing with the technical aspects of a website and it's a process for evaluating the search engine friendliness of a website ranging from URL analysis to crawlability issues.
Technical audit basically involves all the following important things;
On-page SEO factors such as duplicate title tags, missing meta description, lengthy titles etc
URL analysis
Link issues
Findability and crawling issues and more
Have a look at the following image for better understanding about technical SEO and other SEO aspects like on page and off page.
In a nutshell, technical SEO deals with how well search engine crawlers can crawl your website and index your site's content.
Why technical SEO audits are essential for better SEO?
Here are some of the benefits of technical SEO audits in case if you're still wondering about their importance and you must know that it is definitely one of the most essential SEO practices for 2023 which can help you with;
Finding and fixing your website issues
Increasing your search traffic
Increasing your website SEO structure and so on
How to perform a technical SEO audit of your websites?
Okay, now that you know the importance of website audits. Let's now talk about how you can perform technical SEO audits of your sites easily.
Carefully review your website's sitemap:
There are so many instances of traffic drops for a website due to sitemap errors. There are different types of sitemap errors that can occur depending upon the plugin or sitemap function that you use (sitemap missing, plugin not generating the sitemap, etc).
So make sure if your sitemap is working well or not. Make sure if your sitemap is getting indexed by Google search crawlers. You can use Validate XML sitemap tool (free to use) to validate if your sitemap is working fine or not.
That tool will check if your XML sitemap is formatted correctly and optionally ping Google to inform them of your sitemap location. All you need to do is to enter your sitemap location (www.example.com/sitemap etc) and paste on their tool to validate your sitemap and find all the issues you have with your website sitemap.
Take the help of website technical site audit tools:
If you're a beginner at website audits, you might find it really difficult to perform technical audits for your website. So there are only two options to perform technical site audits: either you need an SEO expert who can do it for you or you to need to get access to the right tools.
If you're taking help from an SEO expert for doing website technical audits, one can't guarantee the results. Moreover, it is really expensive and we don't suggest that option. So we are left with tools. Here are some of the tools (most of them are free) that you can use for technical site audits.
Google page insights (to analyze your website speed and performance)
Screaming frog SEO spider (helps you with broken links and other On-Page Aspects)
Google search console (to fetch and crawl as Google for faster indexing)
XML sitemap generator (in case you don't have a sitemap yet)
No follow browser plugin (to eliminate all the bad external links from your site)
Apart from the above, you can also replace all those tools with Semrush to perform site audits. Or you can also use Seoptimer to audit your site quickly and easily.
Find and fix your on-page SEO elements:
The final thing is to find and fix all your on-page SEO elements such as
Missing alt tags
Lengthy titles
Blog posts without meta description
Duplicate content
There will be a number of cases that are affecting your current search rankings such as duplicate content, image with no alt tags, etc so you have to find and fix them as soon as possible (if you want to stay away from Google penalties).
Recrawl your website once you're done:
Last but not least: once you're done with the technical SEO audit of your site, it's your job to ask Google to recrawl your site. How can you do that?
Simply go to the Google search console and click on "Fetch as Google" that you can find under "Crawl section". Either you can recrawl your whole website URL or only those URLs that you've worked on. Based on the pages and complexity, Google will take some time to recrawl your pages.
You should also remember that, you can use this recrawl aka Fetch as Google option to crawl URLs only up to 500 URLs per week. So make sure to them wisely if you've too many pages to work on.
---
4. The future of SEO: linkless mentions
We all know link building is one of the best SEO techniques that continues to dominate the search engine rankings of a website.
But have you heard about linkless mentions? If not, you should know more about it. Let's quickly talk about linkless mentions, the advantages of them and what else can you do to turn your link mentions into actual links with simple practices.
What is linkless mentioning?
Search engines like Google have found a new way to give weightage to a website other than just external links. Google is now rewarding the sites, brands, and portals which are getting linkless mentions from other sites.
Linkless mentions are simply those where your name or your website name gets mentioned on other sites without any links.
Why linkless mentions are becoming vital for SEO?
If you've observed the blogging world recently, you'll notice one thing. All the major sites like The Huffington Post, Forbes, and The Next Web have made all of their external links to nofollow. That means there are no dofollow links from their site to external sources. Yes, the Internet is changing and the rules are also changing.
Here's where search engines like Google and Bing have started focusing on rewarding the sites and brands with linkless mentions.
According to Search Engine Land, the evidence is clear (which you can see below) that linkless mentions are becoming important for SEO.
So there you go. Even if you're not getting any links from other sources, try to get at least your name, website name, or brand to get featured on other sites (without links is also good!).
How to get links from brand mentions?
As we discussed above, linkless mentions are also vital for SEO and changing how the Google algorithms work to rank a website. But here's the thing, backlinks still matter.
Yes, you can't get dofollow links from authority sites like Forbes like before but you can still get links from smaller or decent sites where they still usually give dofollow links.
You need to make use of your brand mentions to turn them into links. So how can you do that? Here are a few ways to do that for SEO best practices.
Start tracking your website, name, and brand mentions:
One of the simplest ways to track your website or brand mentions is to set alerts on Google. Simply go to Google alerts and set notifications by adding all the names or keywords that you want to monitor. So whenever someone namedrops your name, website name, or brand name, you'll get notifications.
If they are name dropping you from a website that is relevant to your blog topics, you can email them to add a link back to your site. The chances are you'll get at least 20% success every time you do it which is really great in attracting new links to your site with brand mentions.
You can also use tools like Brand Watch, Social Mention, Mention, Semrush, etc to easily find who is mentioning you and your website online, these premium tools help you track your analytics, get reports and you can do a lot more with them.
Start working on increasing your mentions online:
Apart from link building, also work on increasing your brand mentions online. If you're running an eCommerce store online, you can gather as many positive reviews as possible about the products or services you offer which will all add up in the long run.
Also, spy on your competitor mentions. Figure out and analyze all the sources where your competitors are getting name drops, brand mentions, etc. You can again use Google alerts and set your competitor's keywords on them to get notified. You can try the same sources to get brand mentions for you as well.
Last but not least: harness the power of social media. If you want to increase your mentions online, social media is the best place. You can ask your followers on Facebook, Instagram, Twitter, etc to start mentioning your name whenever they read some great resource on your blog.
You can use other platforms like Quora, Medium, etc for getting more online mentions which you can later turn into linkable assets that work as one of the best SEO practices for 2023 and beyond.
Read: Future of SEO: Trends that Will Impact Website Rankings in 2023 
Read: SEO vs OSO: Comparison & Getting Ready for the Future
---
5. Increase your organic Click Through Rate (CTR)
Did you know that you can increase your overall search traffic by increasing your organic CTR (click through rate)?
Yes, that's true. The best way to increase your organic clicks in SERP results is to write a great meta description. There's no other way around.
Write incredible meta description
One of the easiest ways to increase your search click-through rates is to write compelling meta descriptions.
What's a meta description anyway?
A meta description is a meta tag that provides a description of what the page is all about. It is displayed in the SERPs below the title of the page.
Here's what it looks like;
The above-highlighted text is what is called a "meta description" which shows up underneath your headline and URL in a Google search.
The better your meta description text is, the more clicks you will generate. The more clicks you generate in Google organic search, Google moves your content up. It's as simple as that.
Important note: Google automatically creates many of the meta descriptions on their own, regardless of the ones they wrote and regardless of whether or not the page appeared in the segmented groups. But you should be creating unique descriptions anyway (if you want to increase your click-through rates).
That being said, how to write amazing meta descriptions that attract more clicks from organic searches? Here are a few quick yet most powerful tips for you.
Research top-ranking pages: Firstly, find out the top 10 ranking pages for the keywords you want to rank for and read their meta descriptions. Find out how they are crafting. Are they using a call to action? Is it user-generated? Or their meta description is generated randomly?
By analyzing your competitor's meta descriptions on Google SERP results, you will get an idea about what to write and what not to include in your own meta descriptions.
Use powerful words: Don't use generic terms within your meta description. Use powerful words and use a strong call to action to increase your organic click-through rates.
Make sure to use those words which provide a solid reason for people to click on your links instead of your competitors.
Use questions: One of the simplest yet powerful tips to write meta descriptions that get more clicks is to use questions.
We often use this tactic where we provide questions like "are you looking for more information about a product, here's what you need" and something on similar lines. It pulls the audience's attention and works great. Give it a try!
Pro tip: If you're already using WordPress, there's an awesome optimization plugin called Rank Math SEO for WordPress which helps you easily optimize your content including posts and pages for search engines.
Just enter a primary keyword within their "focus keyword" option and the plugin gives you suggestions on where to insert your keyword to optimize it better.
---
6. Optimize your content for RankBrain
Whether you know it or not, Google's 3rd most important ranking factor is RankBrain.
RankBrain is an artificial intelligence (AI) system that helps search engine bots to analyze search results.
It tells search crawlers what page content is all about and how it relates to the keywords that people are looking for. To put it simply, RankBrain provides relevant results in Google searches.
Let's demonstrate RankBrain with an example.
Let's say you're searching for a word something like "apple". How do you explain to Google the exact "apple" you're referring to? Is it the apple fruit or the Apple company?
Difficult to understand, right?
Not for Google.
It uses the RankBrain algorithm to easily understand the "intent" of your pages.
As you can see above, if you're using iPhone, iPad, iPod, iMac, etc within your pages, RankBrain understands that your page intent is around "apple company products" not the fruit "apple" and it helps Google's spiders to index your content based on your intent. That's how it works.
Here are a few incredible tips for you to optimize your content for RankBrain.
Find relevant keywords with the same meaning as the primary keyword
The first and most important step to optimizing your content for RankBrain is that you need to find relevant keywords with the same meaning as the primary keyword.
For example, if your primary keyword is "image", you can find similar meaning keywords like the picture, photo, snap, shot, portrait, etc.
Are you getting the idea?
You can also start looking for highly relevant LSI keywords as they help you easily optimize your content for algorithms like RankBrain.
Here's how you can quickly find LSI keywords.
LSI (Latent Semantic Indexing) keywords are usually the highlighted words and phrases in the search result descriptions and are considered the most relevant to the original keywords.
In simple words, LSI keywords are "highly relevant keywords" for your main keywords.
For example, if you're targeting a keyword like Apple, LSI keywords can be Apple products, Macbook pro, and Macbook air can also be used as they are all relatively the same (but don't belong to the fruit "Apple").
Here's the best example.
When you search in google for the term "SEO", Google understands that you want to know about Search Engine Optimization so it shows the result of all articles who had implemented both "SEO" and "Search Engine Optimization".
As you can see above, both the first page results which are ranking for the term "SEO" are not exactly using SEO (especially Wikipedia), but still showing up on top.
That's how RankBrain works. The "intent" of the page is important for algorithms like RankBrain and you don't have to do things like keyword stuffing to get better rankings in 2023.
So back to the point of finding LSI keywords.
The best way to find LSI keywords is to use Google suggest (as it gives you automatic suggestions as you type in) and a tool like LSI Graph.
Here's an interesting article around LSI keywords where you can find even more details.
Stop keyword stuffing
There's a reason why Google started introducing the latest algorithms like RankBrain and the main reason is to provide users highly useful and relevant information.
Gone are the days when you can get first page rankings by stuffing the same keywords into your pages again and again. Google will penalize your site for that.
Moreover, RankBrain is introduced mostly to give high priority to those pages which are filled with highly relevant keywords. So you can simply stop keyword stuffing and start focusing on naturally optimizing your pages for several highly relevant keyword phrases or LSI keywords as mentioned above.
---
7. Increase your organic traffic without creating new content
So how can you increase your search engine traffic without creating new blog posts?
The idea is simple: update your old blog posts.
Here's what most people ask when it comes to updating their old blog posts "should I remove the old blog posts which are not generating any traffic?".
The answer is not simple.
Here are 3 things you can do with old blog posts.
Update (with the latest information, images, and so on)
Redirect (using 301 redirects)
Merge (you can merge into similar topics or relevant blog posts within your blog)
That being said, find out underperforming blog posts from the Google search console and revamp them to start attracting more traffic from search.
One of the most common SEO practices we follow here at Bloggers Passion is we always rework our old blog posts and reoptimize them to generate additional search traffic.
If you are wondering how to revamp and reoptimize your old content, here's an effective way for you that works like a charm in 2023.
Start researching about that topic (of your old contents).
Enter your keyword on tools like Semrush to find the top 10 ranking pages on Google for your desired topics. Find out what is already covered by other websites and find out what your current keyword rankings are.
That way you will know where your content stands among your competitors. Find out their strengths and weaknesses. Find out how they crafted their blog posts. You can use the learnings to work on optimizing your old posts.
If you can create an infographic or a video on this topic and add it to the content as it makes your content even more appealing.
To put it simply, you need to use a content marketing strategy called The Skyscraper Technique for your old content to make them rank well. Here's how it works with a twist.
Find underperforming old blog posts
Make them 10 times better than your competitors (do keyword research to find and use relevant keywords within your old posts)
Promote your old content (you can link from your latest posts, promote on social media, build backlinks and so on)
Here's a simple checklist you can use;
The above skyscraper technique checklist works like a charm not only for creating new content but also for updating your old content.
---
8. Website optimization is the key
One of the most important SEO practices that you need to follow is website optimization. Optimizing your website is not easy and involves in few important metrics which are listed below.
Mobile-friendly pages
Did you ever perform one of the best SEO practices which are checking whether your site is mobile responsive or not? If not, you should do it now.
There's a free tool by Google where you can check the mobile-friendliness of your website. All you need to do is to enter your URL and it will perform the mobile-friendly test automatically.
Here's what it looks like;
The tool will automatically tell you whether your page is mobile responsive or not (above you can see the example of our site which is mobile friendly). This tool by Google immediately tests how easily a visitor can use your website pages on a mobile device or smartphone. It also gives you page loading issues so you can work on them to give the best experience to your website users.
To check your site's mobile responsiveness, you can also use tools like;
Why are mobile-friendly pages can make or break your SEO success?
More and more people are now using their mobiles to browse information online such as web portals, eCommerce stores, and other sites. If your site doesn't load well on mobiles, they simply abandon your site and land on your competitor's sites. So why are you wasting your traffic and sales?
Here are some of the reasons to focus on making your pages mobile responsive:
Mobile-friendly sites load really faster and the content (aka text) is easy to read when compared to traditional sites which are not responsive.
A flexible layout gives your audience easy to scroll up and down
Easy to access all the pages, navigation, and menu with responsive design
Mobile friendly pages consume smaller sizes hence load really faster
So why are you still waiting? Make your site mobile responsive if you haven't yet.
How to make your site mobile-friendly and better for both SEO and users?
There are basically 2 ways to turn your site mobile-friendly which are;
Responsive web design
Using a plugin to make your site mobile-friendly
Let's now explore the two ways in detail so you can make your site mobile responsive which gives you more traffic and online visibility.
Responsive web design:
Google recommended way is to have a responsive web design where your website serves the same HTML code on the same URL regardless of your websites visitor's device such as desktop or mobile, but it can render the display differently based on the screen size.
Either you can hire a designer or use a responsive theme to make your site responsive. We would suggest you to have a look at responsive web designs like GeneratePress, Genesis, Elegant themes, etc which cost you really less but come with built-in mobile-friendly features.
Using WPTouch plugin:
If you can't afford a premium responsive theme or a designer, you can simply install a free WordPress plugin called WPTouch that will turn your site into mobile responsive.
Secure site connection
Almost every website is realizing the importance of using a secure site connection (HTTPS versions) and Google also gives more importance to secure sites with HTTPS connections.
What is a secure site connection?
Any website address that begins with HTTPS:// (s stands for 'secure') is considered safe to browse and is also known as a secure site connection. It can also be referred to as HTTPS connection (the abbreviation is Hyper Text Transfer Protocol Secure) which is the secure version of HTTP.
Why is it so important?
HTTPS secure site connections have the following benefits;
When you compare an HTTPS site with an HTTP site, the HTTPS site will get slightly better chances of ranking higher in Google search (Google gives importance to secured sites).
Always better for users (your website audience feels safe if your site is equipped with an HTTPS)
HTTPS is a must for accelerated mobile pages (AMP is becoming one of the SEO best practices)
Increase your website conversions and sales when compared to a non-https site
And the list goes on and on.
How to implement HTTPS on your sites?
So let's now get into the most important question. How can you actually implement HTTPS on your site to get all the benefits we discussed above?
To create a secure site connection or HTTPS on your site, you'll need SSL certificates which you can get from either your hosting provider or domain registration company. Few web hosting companies like WPX hosting provide them for free while others might charge you a couple of dollars.
Simply you need to connect with the web hosting customer support team and ask them for installing SSL certificates on your site or if you haven't launched your site yet, go for WPX hosting (we're using the same hosting service and highly recommend it) and you'll get everything.
No 404 errors
404 error pages are really harmful to your site and your site can even get penalized by Google if you have excessive amounts of 404 error pages because they will give a bad experience to your users.
What exactly is a 404 error?
To put it simply, a 404 error is a non-existent web page on any site. If you removed a blog post or web page which is already linked from another page, it will usually return a 404 error when someone tries to access it.
It means Google search engine bots can't access your 404 errors along with your website audience so it's better to find and fix them as soon as possible.
Why are 404 errors are so harmful to your website's SEO?
How to find and fix your site's 404 issues?
The first step is to find your 404 error pages. One of the best ways to do that is to use a broken link checker or you can also use tools like Screaming frog SEO spider tool for link analysis. It will show you all the error codes so you can separate them in a spreadsheet to work on them later.
The simplest way to fix 404 error pages on your website is to use 301 redirects which is one of the SEO links best practices.
301 redirect is one of the safest SEO practices for web page redirection. For example, if you've a broken link or 404 error page, you can easily fix it by using 301 redirects to another live page.
How can you use 301 redirects?
You can do it manually but it is extremely complicated so we highly recommend you to get access to the 301 redirect plugins like;
Redirection
Simple 301 redirects
301 redirects etc
All the above WordPress plugins are free and safe to use. You can install the plugin, and find all the 404 error pages to use 301 redirect to make sure your site is safe from 404 errors.
Blazing fast website speed
25% of users immediately leave your website if it takes more than 4 seconds to load. That's a truth and you must focus on making your website loading times super fast to get more traffic and sales.
Why site speed is the key to better SEO?
If you're browsing information online, nothing frustrates you more than a slow-loading website, isn't it? Everyone hates to spend their time on a slow-loading site.
Slow loading times not only kill your website user experience but can hurt your search engine rankings. Here are a few of the benefits of faster loading websites.
According to research done by Kissmetrics, 40% of people will abandon a site if it takes longer than three seconds to load and 47% of users expect a page to load in two seconds or less. That means faster loading sites have a better advantage.
Google uses website speed as one of the key ranking factors. So if you want more traffic from Google, get a faster loading website. It's as simple as that.
How to make your website speed super fast?
We've actually written a detailed guide about increasing website speed where you will find all the tips and tricks you can implement to speed up your website loading times and performance.
Here's a great video by SEO expert Neil Patel on increasing your site's speed.
Here are a few more simple quick tips you can do to make your site loading times faster.
Know the reasons behind your website's slow loading times:
Before even thinking about speeding up your site, you should know the factors which are affecting your loading times. You can use free tools such as Pingdom tools, YSlow, GTmetrix, etc to know your website performance and they also give you suggestions about what you can do to improve your site's speed.
Eliminate unwanted baggage from websites:
You need to eliminate the extra burden from your websites. These include some of the major things which slow down your website speed;
Plugins usage (limit your plugin usage to under 15)
Clear cache
Clear databases
Clear and optimize all your images
Don't use too many widgets or flashy elements
Above all, don't play with your CSS code to make your site design look more beautiful. If you're a beginner, you'll mess up with your coding and worsen your website speed. Also, use post revisions, you can use plugins to limit your post revisions as they create so much burden on your databases which ultimately affects your loading times.
Last but not least, remove all the spam comments, one-liners and if possible try to remove gravatar images (if you get too many comments within a post). That way, you'll be able to improve your web page loading times really faster.
Get a better hosting plan:
Moving your site to a better hosting platform is the simplest way to increase your site's speed. Your web hosting plays a key role in your site's speed.
We highly recommend WPX hosting as it is not only cost-effective but also gives you dedicated hosting where you can immediately speed up your loading times. Yes, these dedicated hosting costs you a bit more than the normal shared hosting plans but they are really worth every single penny and give you great long-term results.
So there you go and you can use this as an SEO best practices checklist as well. Those are some of the international best SEO practices that can increase your search rankings, traffic, and sales.
---
FAQs
Here are a few important questions about the best SEO practices you can implement on your blog or website to get better results in 2023.
What is the best SEO strategy for 2023?
If there's only one SEO strategy you had to use, use "content marketing". Content marketing involves everything from laying out a strategy to creating awareness to increase traffic and sales with your content.
What are the best SEO tools?
Here are a few best SEO tools you should be using in 2023.
→ Rank Math SEO (optimization plugin)
→ Semrush (competitor research tool)
→ Keywordtool.io (for finding long-tail keywords)
→ Google Analytics (to analyze your website traffic)
→ Google Search Console (to improve your website health)
What are the best on-page techniques in SEO?
On page SEO refers to all the things you do at your page level (within your website) to increase your organic rankings which include;
→ Page Titles
→ Meta Descriptions
→ URL Structure
→ Body Tags such as H2, H3, and so on
→ Image alt tags
How can I make my SEO better?
If you want to make your website's SEO better, follow 3 simple things.
→ Attract more backlinks from relevant sites in your industry
→ Improve your website speed
→ Start blogging (yes, blogging helps you increase your traffic, leads, and overall sales)
What are the top 3 Google ranking factors?
→ Content
→ Backlinks
→ RankBrain
Browse more SEO Tutorials:
---
Final Thoughts
Practicing the RIGHT SEO blogging activities is the surefire way to bring more visitors from search engines like Google. Just make sure to try them out one by one and stick to the best ones that give you the best results.
So what are your thoughts? Do you have any more SEO advice for 2023 which can help a site to rank better? Share your views in the comments.