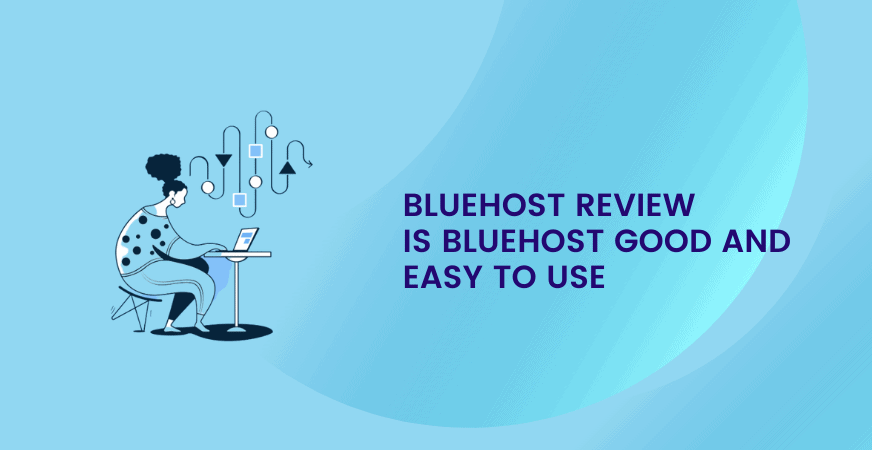 Summary
Bluehost is an all-in-one website platform that offers everything your website needs, from startup to success. Its world-famous shared hosting which allows you to build a secure and high-performance site with ease for just $2.95/mo. That made Bluehost the first choice of over 2 million users worldwide.
Are you looking for an honest Bluehost review in 2023? Want to know whether Bluehost is worth your money? You're in the right place.
Bluehost is hands down one of the most popular web hosts trusted by over 2 million users across the globe. 
Moreover, it is one of the few web hosts that is officially recommended by WordPress.org itself on its website.
But, you may not be interested in all these facts, rather looking for the real proof so that you can decide whether Bluehost is for you or not?
So, in this post, we will be covering everything about Bluehost, starting from its performance (speed, uptime, support), features, ease of use, benefits, and drawbacks of using Bluehost.
Without much ado, let's dive in!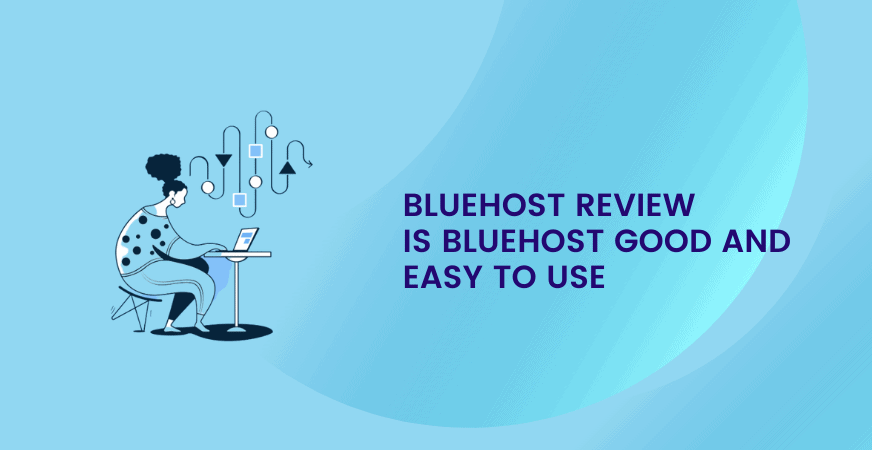 ---
We get a commission when you buy a product via our affiliate link at no additional cost.
Honest Bluehost Review: Is It Worth Your Money In 2023?
Web hosting performance is the most crucial aspect of your business site irrespective of the price you pay for it, right?
So, we will start this Bluehost review by measuring the performance offered by Bluehost.
Bluehost Performance
So, here we will see the performance that you may get with the Bluehost.
Speed
So, to find out what Bluehost has for you in terms of speed, we measured the real-time speed of a blog hosted on Bluehost for over a year now using the top 3 tools.
GTmetrix
The first tool that we used to measure the Bluehost speed is GTmetrix that lets you test your site speed from different countries.
You can also see the GTmetrix report which shows 97% overall performance and below 1.0s loading time which is just amazing.
Pingdom
Next. we used Pingdom to analyze the website performance hosted on Bluehost which also resulted in unbelievable results, 510 ms.
Google PageSpeed Insights (Desktop and Mobile)
Finally, we opted for PageSpeed Insights, a great website performance analysis tool by Google itself. 
And again, we came to fantastic page speed scores for both Desktop and Mobile devices.
Small Verdict on Bluehost Speed: Bluehost passed all our tests and we can say that Bluehost speed is up to the mark.
---
Uptime
Bluehost claims to provide 99.9% uptime. Let's see how authentic it is.
First, we took the help of a real uptime tracker by HRANK, a trusted platform that tracks millions of websites every day to bring you objective statistics about every hosting provider.
Here is the Bluehost uptime for the last 30 days, 99.978% which is almost 99.9% as claimed by Bluehost itself.
Not only this, but we have been also tracking the uptime of our blog hosted on Bluehost with the help of UptimeRobot.
Surprisingly, it was 100%.
You can see in the image above, it's been now around 1 and a half months since we started tracking, and there was no downtime recorded.
Small Verdict on Bluehost Uptime: Bluehost offers exactly 99.9% uptime which everyone demands from their web host.
---
Support
Customer support is something that also matters a lot for everyone, beginners and even web geeks.
And Bluehost offers 24/7 support and guidance experts to help newbies, pros, and in-betweens build, grow, and manage your WordPress site effectively.
Call 888-401-4678
Instant Live Chat (for both new and existing customers)
Vast knowledge base full of articles, guides, how-tos
Here is our last conversation with the Bluehost support team.
We tried to contact them as a new user and got an immediate response within a second.
As you can see above, we initiated the chat at 9:47 pm and only got an instant reply at 9:47 pm. 
Along with 24/7 phone and live chat support, they also have a vast knowledge base that has answers to your most frequently asked questions.
Small Verdict on Bluehost Support: Bluehost's 24/7 phone support, instant live chat support, and vast knowledge base will leave you happy every time.
---
Is Bluehost Easy to use?
Absolutely yes and that is the reason (apart from its performance) we love and recommend Bluehost to every newcomer in the blogging industry.
At Bluehost, whether you want to set up a WordPress blog and wondering how to take advantage of Bluehost's complementary features like SSL, CDN, custom emails, etc. everything can be done with just one click literally.
Here is how you can create a WordPress blog with Bluehost and utilize all the features for making your blog secure, fast, and professional.
---
Setting up a WordPress Blog on Bluehost
Creating up a WordPress blog or website on Bluehost is like a cakewalk and can be done in under 15 minutes.
Here is an easy step-by-step guide on doing the same.
Step 1: Click here to visit the Bluehost official website. Select a Bluehost plan that best fits your needs, let's say the Basic plan.
Step 2: Once you choose a plan, you will be asked for your domain name. Enter your preferred domain name and the Bluehost integrated domain registration tool will check for its availability.
In case you already have a registered domain name, then you can use the same here. Or you can skip this step and create a domain later.
Quick note: Bluehost offers a free domain for one year with every plan.
Step 3: Create your account (Use Google Single Sign-On to make creating your account even easier), select an account plan (12 or 36 months), uncheck package extras, enter payment information (credit card or PayPal), and finally hit the submit button.
Quick note: Go with the Basic plan from Bluehost if you're on a tight budget as it only costs you $35.40 for 12 months.
Have a look;
Once you are successfully done with the payment, you will see a success message on your screen and also get a confirmation mail having your payment receipt.
Step 5: Create your Bluehost account, sign in to cPanel, install WordPress in just one click, and you are done with setting up a WordPress blog.
Once your blog is live, the next step is to activate an SSL certificate to enable the HTTPS protocol which is quite mandatory these days for making all communication secure as well as for an SEO point of view.
---
Enabling HTTPS
To enable an SSL certificate in Bluehost, you will have to login into cPanel and then click Manage site under My Sites.
As soon as you click on the Security tab, you will see a window like this;
Here, all you need to toggle the button On and sit relax.
---
Activating Content Delivery Network
Activating a CND will make your site load faster irrespective of your site visitors' location.
And with Bluehost, you will get a free Cloudflare CDN for a lifetime which you can activate in just one click.
For doing so, access the Performance tab under My Sites in your cPanel and choose Cloudflare Global Content Delivery Network.
Here, you can also set cache levels based on the site you are going to develop.
Now your WordPress site is live, secured, and optimized with Cloudflare Content Delivery Network.
---
Creating a Custom Email Address
To create a custom email address for you, access the Email & Office – Manage button, and click on the Create button.
Finally, enter your username and password, and hit the Create button.
To access your mail on the newly created account, click Check Email in the Email Accounts section.
Furthermore, you can also take advantage of Email forwarders to receive your emails in your Google account directly.
Small Verdict on Bluehost Ease of Use: Bluehost's 1-Click WordPress installation, SSL activation, CDN activation, and custom email creation make Bluehost exceptionally easy to use even for novices.
---
Is Bluehost Good?
We have already tested Bluehost's performance and user-friendliness, and we will give them 5 out of 5.
But what about Bluehost plans, pricing, and features it offers?
---
Bluehost Plans, Pricing, & Features
Bluehost offers a wide range of web hosting services including WordPress shared hosting, Dedicated hosting, VPS hosting, and WooCommerce hosting.
So, first, we will discuss Bluehost shared hosting plans in detail, and then we will have a quick overview of other services.
Shared hosting is the easiest and most economical way to start building your sites and Bluehost offers 4 different plans so that everyone can start their dream project within budget.
Here they are;
Basic $2.95/mo
1 Website
50 GB SSD Storage
Unmetered Bandwidth
5 Custom Email Accounts
Plus $5.45/mo
Unlimited Websites
Unmetered Storage
Unmetered Bandwidth
Unlimited Custom Email Accounts
Free Office 365 – 30 days
Choice Plus $5.45/mo
Unlimited Websites
Unmetered Storage
Unmetered Bandwidth
Unlimited Custom Email Accounts
Free Office 365 – 30 days
Free Domain Privacy
Free Automated Backup – 1 year
Pro $13.95/mo
Unlimited Websites
Unmetered Storage
Unmetered Bandwidth
Unlimited Custom Email Accounts
Free Office 365 – 30 days
Free Domain Privacy
Free Automated Backup
Free Dedicated IP
All the prices mentioned below are exclusive for BloggersPassion readers and you don't require any Bluehost coupon code to get Bluehost plans at these prices.
1. Basic
This is the entry-level plan by Bluehost that has everything for your first site. For this plan, you will have to spend a minimum of $2.95 per month.
2. Plus
Bluehost's next plan is a Plus plan that costs $5.45 per month. But within this plan, you can host multiple websites with unmetered SSD storage and bandwidth. 
3. Choice Plus
This is the most popular plan by Bluehost with added privacy and security features. The best thing about this plan is that it will cost you the same as the Plus plan i.e $5.45 per month.
4. Pro
This is the most advanced plan by Bluehost best suited by growth seekers. Pro plan will facilitate you with more power with Optimized CPU Resources.
But for this plan, you will have to pay $13.95 per month which makes it quite expensive.
Small Verdict on Bluehost Plans & Pricing: For us, except for the Pro plan, Bluehost shared hosting plans are value for money and you can choose any plan based on your needs.
Bluehost VPS Hosting Plans
| Plan | Storage | Bandwidth | IP Addresses | Price | |
| --- | --- | --- | --- | --- | --- |
| Standard | 30 GB SSD | 1 TB | 1 IP Address | $19.99 | |
| Enhanced | 60 GB SSD | 2 TB | 2 IP Addresses | $29.99 | |
| Ultimate | 120 GB SSD | 3 TB | 2 IP Addresses | $59.99 | |
Bluehost Dedicated Hosting Plans
| Plan | Storage | RAM | Bandwidth | IPs | Price | |
| --- | --- | --- | --- | --- | --- | --- |
| Standard | 500 GB | 4 GB | 5 TB | 3 | $79.99 | |
| Enhanced | 1 TB | 8 GB | 10 TB | 4 | $99.99 | |
| Ultimate | 1 TB | 16 GB | 15 TB | 5 | $119.99 | |
Bluehost WooCommerce Hosting Plans
| Plan | Products | Bandwidth | Sites | Price | |
| --- | --- | --- | --- | --- | --- |
| Standard | Unlimited | Unmetered | Multiple | $9.95 | |
| Premium | Unlimited | Unmetered | Multiple | $12.95 | |
This is all about Bluehost pricing & plans.
---
Bluehost Benefits and Downsides
We can't wrap up this review without talking about Bluehost benefits and downsides. So let's talk about them now.
1. Free Domain Name
This is another reason we like Bluehost. It does not matter which Bluehost plan you choose, you will get a free domain name (including .com) for a year.
It helps beginners save an extra $15 and lets them avoid the hassles of DNS configuration. 
2. 1-Click WordPress Installation
Setting up a WordPress blog and website on Bluehost with a 1-click WordPress installation gives everyone one more reason to go with Bluehost.
3. Free SSL Certificate
Web security is something you can not overlook these days and with Bluehost, you will get a free Let's Encrypt SSL certificate that can be activated within a single click.
4. Free CDN
Along with a free SSL certificate, you will also get the most popular Cloudflare CDN for free.
5. Free Custom Emails
Next, you're allowed to create a min 5 custom email addresses (@yourdomainname) for free.
All these 5 benefits make Bluehost a complete package for every web enthusiast. But that's not all.
6. 24/7 Customer Support
Sit relax as you are backed by 24/7 expert customer support including live chat and phone support.
7. Free WordPress Migration
It allows you to move your WordPress site from any other web host to Bluehost for free without any worries.
8. Industry Leading cPanel
Each Bluehost plan is included with the industry's leading control panel, cPanel which makes managing your website even easier.
9. 30 Days Money Back Policy
With Bluehost, you will also get a 30 day money-back guarantee that allows you to try their services risk-free for 30 days.
10. Everything Unlimited
Except for the Bluehost Basic plan, you're allowed to host unlimited websites with unmetered SSD disk storage, bandwidth, custom email addresses, and much more.
11. Website Builder
Whether you're looking forward to starting a personal blog or an online store, Bluehost is certainly a good choice because of its easy drag-and-drop website builder.
Here is what's included in the Bluehost website builder that makes creating stunning business websites easy.
300+ Design Templates
Stock Image Library
Live Editing
Full WordPress Access
Unlimited Image and Content Uploads
Built-in Email Marketing
Trusted Web Hosting
Accept Online Payments (Online Store Plan)
Appointment Booking (Online Store Plan)
24/7 Support
A few downsides of Bluehost that you may not like;
Bluehost does not offer automatic backups except for the Choice Plus and Pro plans. (Well, that you can overcome by using any WordPress backup plugins like UpdraftPlus, ValutPress, etc.)
Secondly, Bluehost does not offer monthly plans which means you will have to opt for at least a 12 months plan.
Again, you want to give it a try, you can take advantage of their 30 days money-back guarantee policy which works like a charm, we have tested it.
---
Bluehost Alternatives
If you still feel Bluehost is not for you, here are two best Bluehost alternatives you can go for;
1. Hostinger
If you're really tight on budget then you can choose Hostinger which starts from only $1.79 per month.
We are using Hostinger on one of our side blogs and we genuinely found it very cost-effective.
Read: Hostinger Coupon Code 2023: Up to 90% Discount + Free Domain
2. A2 Hosting
If budget is not an issue then you can go for A2 hosting having Turbo Servers featuring up to 20X faster page loads compared to competing web hosting services.
---
Bluehost Reviews 2023
Want to find out the Bluehost reviews on major user review platforms? This section is for you.
On Trustpilot;
As you can see above, on Trustpilot, Bluehost got an amazing rating of 4.2 out of 5 stars from over 4300 users.
On Capterra;
As you can see above, on Capterra, Bluehost got an excellent rating of 4.2 out of 5 stars.
---
FAQs | Bluehost Hosting Review 
Is Bluehost good?
Yes, if we consider Bluehost features, speed, uptime, and support for the price of just $2.95/mo, Bluehost does its job perfectly. 
Is Bluehost easy to use?
Absolutely! Automatic WordPress installation, 1-click SSL, CDN activation, and easy custom email creation, all these features make Bluehost an extremely easy-to-use web host for everyone.
What are the Bluehost hosting plans?
There are four plans for shared hosting, Basic, Plus, Choice Plus, and Pro that will cost you $2.95/mo, $5.45/mo, $5.45/mo, and $13.95/mo respectively. 
Which Bluehost plan is best for beginners?
For those who want to start with 1 website, the Basic plan is sufficient for them. But if you are looking forward to hosting multiple websites, go for the Choice Plus plan.
Bluehost vs Hostgator which is good?
Bluehost and Hostgator are part of the same Endurance International Group group and offer similar features. But pricing wise, Hostgator plans are cheaper as compared to the Bluehost. 
Which is better Bluehost or GoDaddy?
Bluehost vs Dreamhost?
Both Bluehost and Dreamhost are officially recommended by WordPress.org. Still, we highly recommend Bluehost over Dreamhost, trusted by 2 million users.  
Is the Bluehost domain free?
Yes, you will get a free domain for one year with every plan you choose at Bluehost.
Is WordPress free with Bluehost?
Yes, Bluehost is known for WordPress hosting. With Bluehost, 1-click WordPress installation is available for free.
Can I pay Bluehost monthly?
No, you will have to subscribe for at least a 12 months plan.
Is Bluehost worth the price?
Yes, Bluehost is worth every penny as you can get their hosting for as low as $35 a year where you'll get excellent hosting features like free domain, SSL certificates, unlimited emails, and more.
Is GoDaddy better or Bluehost?
When it comes to web hosting, Bluehost is way better than GoDaddy. GoDaddy often has uptime issues with their hosting servers whereas Bluehost has an incredible 99.9% uptime.
What are the pros and cons of using Bluehost?
The pros of using Bluehost include: extremely cheap hosting plans starting at just $2.95/month, free domain, SSD storage, free custom themes, 24/7 support, and more.
The cons of Bluehost are: limited storage space and you need to pay extra for a few add-ons such as backups, website migration, etc.
Also Read:
---
Final Verdict on Bluehost Hosting
Bluehost is the most affordable web hosting option for anyone who wants to start a WordPress blog under a budget. Bluehost is packed with powerful features including free domain, automated backups, unlimited website hosting, and a ton of helpful tutorials and guides.
We must say Bluehost excels at every aspect, whether it's about features, performance, or support.
A free domain name, free SSL, free CDN, custom emails, 99.9% uptime, optimal speed, 24/7 customer support, everything for just $2.95 per month which makes Bluehost a go-to web host for everyone.
And the best part is that even a newbie can actually use and take advantage of all these features (from setting up a WordPress blog to SSL activation, enabling CDN, custom email creation) without having any technical knowledge.
Hopefully, you found our unbiased Bluehost hosting review useful. If you still have any questions related to the Bluehost web hosting, do let us know in the comment section, and we will be happy to help you out.